Obama Reaching Out to Unions, Black Voters in Campaign Push From White House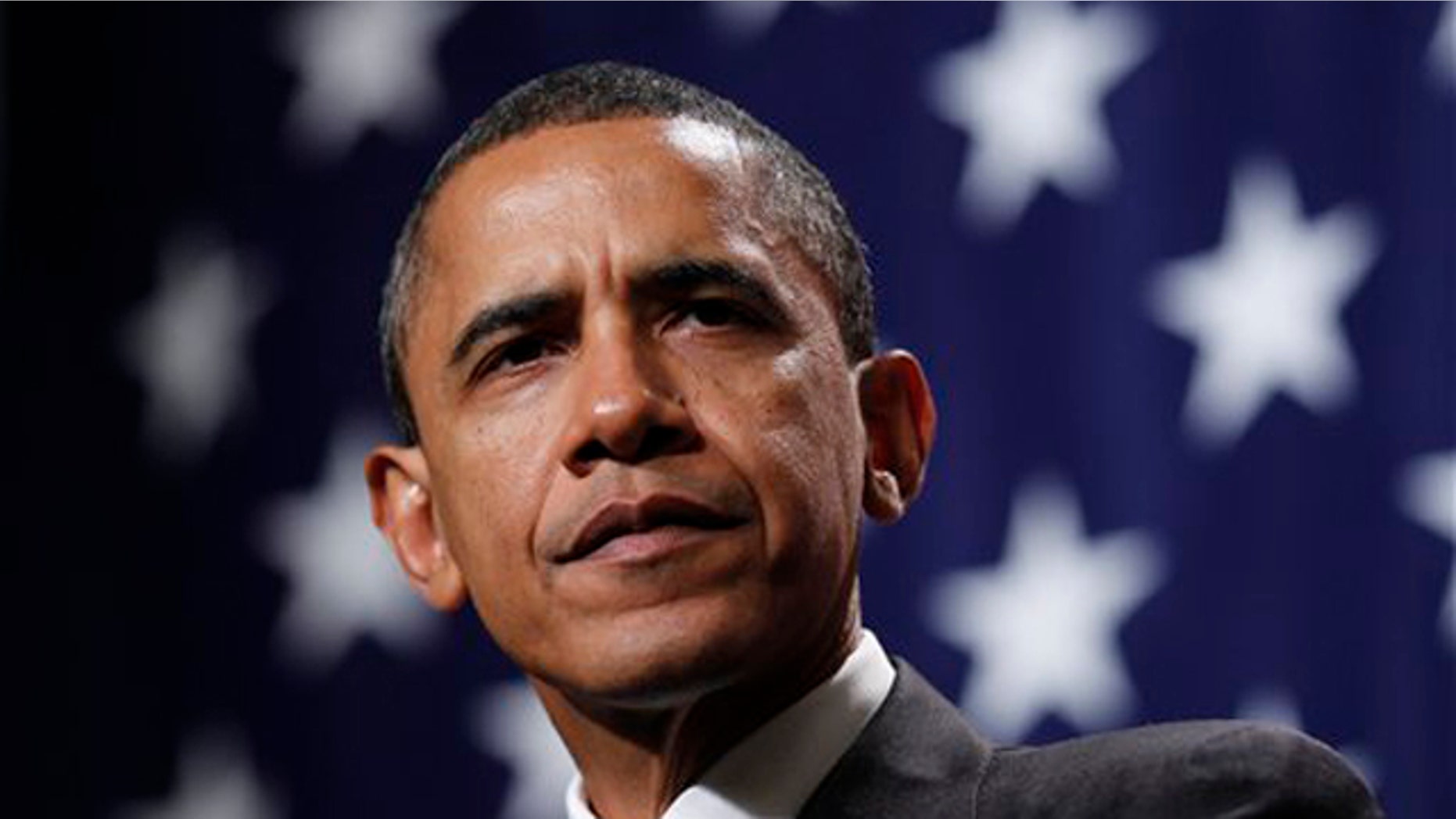 President Obama is making the White House his campaign headquarters this week as he reaches out to historically Democratic voting blocs in a bid to drive up turnout and block a Republican landslide in Congress.
Though Obama is taking a rare break from the campaign trail, he's taking care of business from Washington with a flurry of interviews, conference calls and pep talks.
He held a call Tuesday night with thousands of union activists to thank them for their help knocking on doors and working phone banks. After imploring voters to turn out like they did in 2008 during an interview Tuesday with American Urban Radio Networks, Obama plans to do more radio interviews in the days ahead with stations that have large black audiences.
A senior White House aide told Fox News that Obama will participate in a call with bloggers Wednesday, as well as tape an appearance on "The Daily Show."
The president will wrap up the week with a final campaign swing through five states where Democratic candidates are locked in tight contests.
It's a homestretch strategy based on how the White House believes the president can be most effective in an election in which his name is not on the ballot but his agenda is up for debate.
White House officials say that while they still see value in the large rallies Obama has been holding across the country this month -- he'll headline three more this weekend -- they also recognize that with just six days until the election, many voters have already made up their minds. The president's time, they argue, can sometimes be better spent getting voters who already support his agenda to the polls rather than trying to win new converts.
"You've identified who your voters are," White House spokesman Robert Gibbs said Tuesday, adding that now is the time to get those voters motivated to show up on Election Day.
Obama said in the radio interview Tuesday that if supporters turn out like they did in 2008, "we'll win."
That argument will be a central part of Obama's message during his final campaign stops, beginning with a trip to Charlottesville, Va., Friday on behalf of embattled Rep. Tom Perriello. Obama will also take part in a canvassing event Saturday in Philadelphia and headline rallies in Bridgeport, Conn., and Chicago the same day.
Obama will be joined by Vice President Joe Biden for a rally in Cleveland on Sunday, his final stop before Tuesday's elections.
Though the president has made numerous campaign trips in recent weeks, White House communications director Dan Pfeiffer said Obama aides had long planned for the president to spend much of the final week before Election Day in Washington, noting that Obama's duties extend beyond the campaign trail.
"There's always more on the president's plate than can possibly be handled at one time," Pfeiffer said.
Officials say the president has been getting daily updates on the midterms during meetings with his senior advisers. He also gets more detailed guidance on individual races from state and local officials when he's on the road campaigning for candidates.
The White House is also relying on Biden and Michelle Obama to rally Democrats on the road. Biden has campaign stops planned every day through Sunday.
The first lady is wrapping up a West Coast campaign swing in Los Angeles on Wednesday and will hit the trail again Monday with events in Las Vegas and Philadelphia.
Fox News' Mike Emanuel and The Associated Press contributed to this report.