Obama shoots down excuses, urges people to vote in midterm elections in new video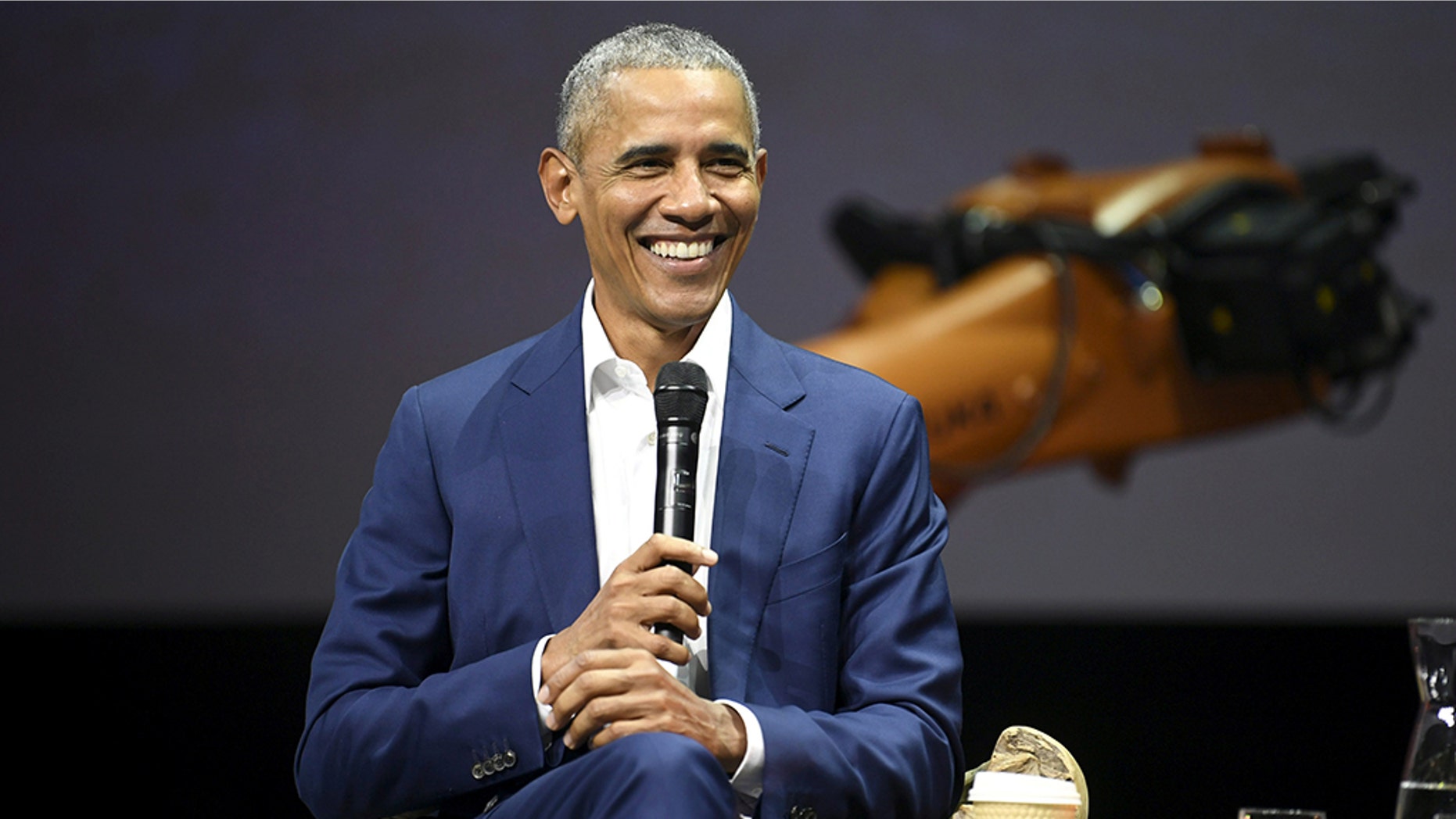 Former President Barack Obama, in a new video, is shutting down any excuse not to vote in the upcoming midterm elections.
More than a month after the former commander-in-chief hit the campaign trail with a fiery speech accusing President Trump and the GOP of fueling "division and resentment," Obama, 57, appeared in a quirky video to motivate people to vote.
In the video produced by media company ATTN:, Obama reads off a list of seven excuses Internet commenters have used as reasons not to vote – dispelling each one while taking subtle jabs at Republicans along the way.
The excuses ranged from not caring about politics or the candidates to thinking one person's vote doesn't matter.
In response to the excuse, "I don't know the candidates well enough. I'm uninformed," Obama contended some people running for office are uninformed as well.
"There are people running for office who don't think women should get equal pay for equal work, who don't think we should do anything about schools getting shot up or think we shouldn't raise the minimum wage for people who are working their tails off every day but still can't afford to pay the rent. Vote them out," Obama said.
FOX NEWS MIDTERM ELECTIONS HEADQUARTERS
The former president also had a comeback to the claim that midterm elections aren't as exciting as ones with a president on the ballot.
"You know what's boring? Scrolling through endless photos of your dinner on Instagram," Obama said.
And when the video showed an image of Republican Sens. John Cornyn, Ted Cruz and Lindsey Graham, Obama said: "You remember those hearings where members of Congress were asking Mark Zuckerberg questions like they've never used the Internet before? That's because they haven't."
The four-and-a-half-minute video was posted Wednesday to ATTN:'s Facebook, Twitter and YouTube pages. A shorter version was shared on their Instagram page, as well.
"We're thrilled to have worked with President Obama on this video that also happens to have a critically important message for young voters," Matthew Segal, the co-founder of ATTN:, said in a statement to Variety. "Public officials who understand the way media has evolved know that they need to get their message out to young voters on social media, and often through shareable, mobile-friendly videos."
OBAMA RETURNS TO CAMPAIGN TRAIL WITH FIERY SPEECH; TRUMP COUNTERS, 'I FELL ASLEEP'
ATTN: said the video was primarily paid for and produced by its own company, according to Variety. Joe Biden, Obama's former vice president, has also appeared in a series of videos for ATTN: ahead of the midterm elections.
In September, Obama rallied supporters in Illinois, warning them that the stakes are high and the consequences of staying on the sidelines for the midterm elections are "dire." He delivered then some of his toughest broadsides against the GOP since leaving office – and referred to Trump by name, something he used to avoid.
"You need to vote because our democracy depends on it," Obama said.
He's also stumped for a variety of Democratic House candidates in the U.S., including in California and Ohio.