Obama administration push for clean energy hitting bumps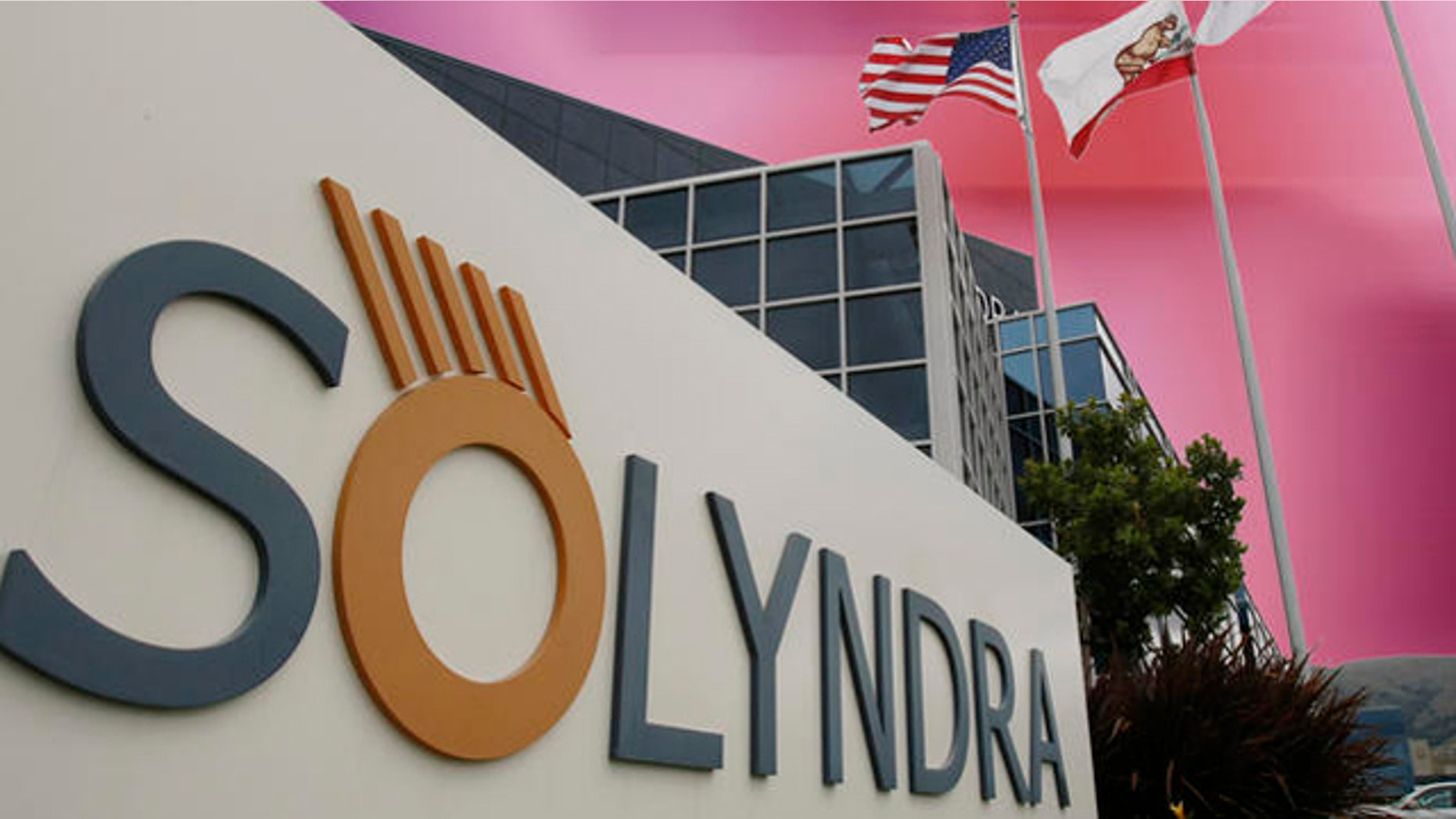 As the Obama administration tries to respond to rising gas prices by touting an all-of-the-above strategy for energy independence, its own alternative energy initiatives are getting slammed from both sides.
The administration for the past six months has been under fire for blowing through nearly $530 million on Solyndra, the solar panel firm that filed for bankruptcy last September. A new government report now finds the loan program that funded Solyndra continues to suffer from management problems.
The administration was also just hit with a lawsuit from the gas companies' trade association over a biofuels mandate that dates back to the George W. Bush administration -- one which the industry says is unworkable.
Meanwhile, companies that are trying to secure government funding for fuel-efficient vehicles in the wake of Solyndra say the fallout from that controversy has led to a bureaucratic freeze at the Department of Energy and prevented their firms from getting any money.
Several companies applying for loans for their vehicle projects have abandoned that process in recent weeks.
The frustration was encapsulated in a letter sent by Bright Automotive to the department in late February, just days before the firm withdrew its loan application and started to close down shop.
"Unfortunately, irrationality and petty politics have paralyzed your agency at a time America needs you most. One cannot score if one does not shoot," the executives of the now-defunct company wrote to Energy Secretary Steven Chu.
Mike Donoughe, chief operating officer with Bright, told FoxNews.com that Energy Department officials told them repeatedly they were under a directive to never put the department through another Solyndra.
"Those were their sort of marching orders," Donoughe said of the department officials his firm dealt with. He said officials are so wound up they "do nothing. And they're good at that."
Donoughe said the department is effectively spending millions of dollars on "due diligence" and consultations "to basically spin wheels."
While congressional Republicans have convened several hearings on the Energy Department's loan processes, a new Government Accountability Office report claimed the department still needs to improve its internal process for tracking applications of an alternative and renewable energies loan guarantee program.
The GAO said the department could not offer "readily available" consolidated information about those applications when asked. Without the information on hand, staff "may not be able to identify weaknesses" in the review process.
According to GAO, staff "needed over three months to assemble the data and fully resolve all the errors and omissions we identified" when asked for information on applicants.
A department official, though, wrote in a response last month that GAO mostly evaluated older procedures that are no longer in place -- and focused on "recordkeeping" rather than the quality of the program. Acting loan office director David Frantz said the program has made an "unprecedented level of clean energy investments" while maintaining high standards.
Meanwhile, the administration this week was also hit with new complaints about the Environmental Protection Agency's standards regarding a type of biofuel.
The American Petroleum Institute filed suit against the government in D.C. circuit court challenging a rule that requires refiners to incorporate a certain amount of cellulosic biofuels in their products or pay what amounts to a fine. The API claims the required biofuels "do not exist," making the requirement -- which stems from a law signed under the George W. Bush administration -- "unachievable."
The rising cost of gasoline has kept officials keenly sensitive to pocketbook issues, as well as charges that they're not doing enough to build up domestic supply.
President Obama says there is "no silver bullet" to the problem, and this week, Chu was compelled to walk back a suggestion that gas prices should keep rising in order to break the habit -- he said in a 2008 interview before he was secretary that the U.S. should figure out how to boost gas prices to European levels.
On Tuesday at a hearing on Capitol Hill, Chu said he doesn't feel that way today.
"I no longer share that view," Chu said. "I think that right now in this economic -- very slow return ... these prices well could affect the comeback of our economy and we're very worried about that. And so, of course, we don't want the price of gasoline to go up. We want it to go down."
While charges are made that the administration has been spooked by the Solyndra case, the Energy Department claims it is just trying to protect taxpayers and that its standards have not changed.
Department spokesman Damien LaVera told FoxNews.com that if a company's business plan is not viable, "we wouldn't give them a loan before Solyndra and we wouldn't give them a loan today."
"The only thing that's different is the time," he said.
LaVera said the loan program in question -- called the Advanced Technology Vehicles Manufacturing program, a separate but related program to the one that gave Solyndra money -- continues to accept applications. Roughly 10 applications are pending before the department.
But more than $16 billion from the $25 billion loan program authorized five years ago is untapped.
Most of the loan money that has been dedicated went to Ford in late 2009. The most recent loan deal, for $50 million, was sealed in March of last year.
But Bright isn't the only company to abandon the application process -- originally for about $450 million, to develop a hybrid plug-in delivery van -- after perceived inertia.
Carbon Motors Corporation recently followed suit. The company, which is developing a fuel-efficient police car, announced in a scorching statement last week that the Department of Energy had "indicated" it would not proceed with their application for a $310 million loan.
CEO William Santana Li said the department had "failed" to make any loans under the program "since Solyndra became politicized last fall."
He decried the department's "horrendous" application process, claiming it indicates an "irrational pattern" of turning away "viable" applications.
"Carbon Motors simply appears to be the last victim of this political gamesmanship," Li said. "In failing to deploy the tax dollars that Congress allocated for the creation of advanced technology manufacturing jobs in the U.S., the (fuel-efficient vehicle program) represents a glaring failure of the Obama administration to create jobs that are clearly within its power to create."
Carbon has been trying to break into a veritable niche market dominated by just a few companies. The firm's proposal had raised questions in the industry. Daniel Sperling, a director at the Institute of Transportation Studies, told FoxNews.com earlier this year that he was not convinced "this is a compelling investment of taxpayer dollars."
LaVera said the department worked with Carbon Motors for more than two years to "try to negotiate a deal that supported their business while protecting the taxpayers."
"The department is committed to balancing our goal of supporting innovative projects that can promote the development of clean vehicles in the United States with our responsibility to be good stewards of the taxpayer's money," he said in a statement.
Chrysler also withdrew an application for a $3.5 billion loan last month.
In the case of Bright, LaVera defended the department's handling of the application.
"In the end, we were not able to come to an agreement on terms that would protect the taxpayers," he said.
But Donoughe said the government kept changing the terms. When Bright first applied in 2008, he said the company was told to raise $120 million in private funds. By early February, the company had reduced its loan application amount to $314 million -- and was being told to raise $345 million in private funds.
"Why would we even need a loan under that circumstance?" Donoughe said
In their final letter to Chu, Donoughe and the company's CEO said the department had forced them "to say 'uncle'" on the loan application.
A source familiar with the loan negotiation told FoxNews.com that Bright was told in advance they had only a small chance of being approved.
"We can't throw money at a good concept," the source said, adding that the government needed to see a strong business plan.
But Donoughe said Bright was never told they were probably not going to receive the loan.
Rather, he said, Bright was told they were "the best horse in the race."