New York Yankees president Randy Levine tells Fox News WH hasn't contacted him to be chief of staff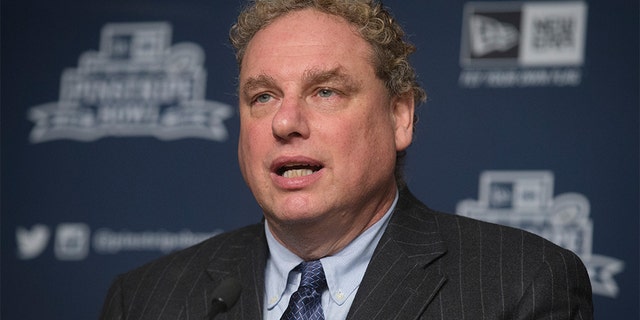 NEWYou can now listen to Fox News articles!
New York Yankees President Randy Levine told Fox News on Monday that, despite reports he might replace outgoing White House chief of staff John Kelly, no one has reached out to him about that possibility as the Trump administration enters the political equivalent of a rebuilding year.
Levine, who fundraised for John McCain's 2008 presidential campaign, said he was in meetings in New York for Yankees-related business all day when he heard the surprising suggestions.
"I have spoken to nobody about the chief of staff job," Levine told Fox News. "I have great respect for the president, but am very happy being president of the Yankees."
MSNBC indicated early Monday that Levine was a possible "wild card" to take over the top White House job, although the network did not indicate where it obtained the information or whether it was simply conjecture.
Levine, who has backed Trump in the past, has had his public differences with the president. In November 2017, Levine wrote an open letter to Trump that fiercely criticized his tax proposals.
"Mr. President, as one of your longest standing supporters, I respectfully request that you revisit your support for the individual tax reform package," Levine wrote. "When you ran and won, you ran on draining the swamp, not giving new life to it. You ran on tax cuts, not on the swamp's idea of tax reform where special interests win."
KUSHNER DISCUSSES SEARCH FOR NEW WH CHIEF OF STAFF IN EXCLUSIVE FOX NEWS INTERVIEW
The letter concluded: "This is a plan that helps Wall Street, hedge funds, private equity managers, real estate and oil and gas partnerships and individuals who disguise income as profits or distributions."
Vice President Pence's chief of staff, Nick Ayers, had been expected to replace Kelly. But, Ayers instead announced over the weekend that he will be "departing" the administration by the end of the year.
MEADOWS: IT WOULD BE 'INCREDIBLE HONOR' TO SERVE AS CHIEF OF STAFF
Speaking on Monday to Fox News' "Hannity," Trump adviser and son-in-law Jared Kushner suggested the president will take his time before making a final decision.
"The president will make the right choice for chief of staff when he is ready," Kushner said. "And, hopefully he'll choose someone he's got great chemistry with, a great relationship with, who will help him navigate the next couple of years, with all the good opportunities that will emerge, to keep pushing forward."