Movers and Shakers: Issa Predicts 'Constant Battle' With White House Over Economy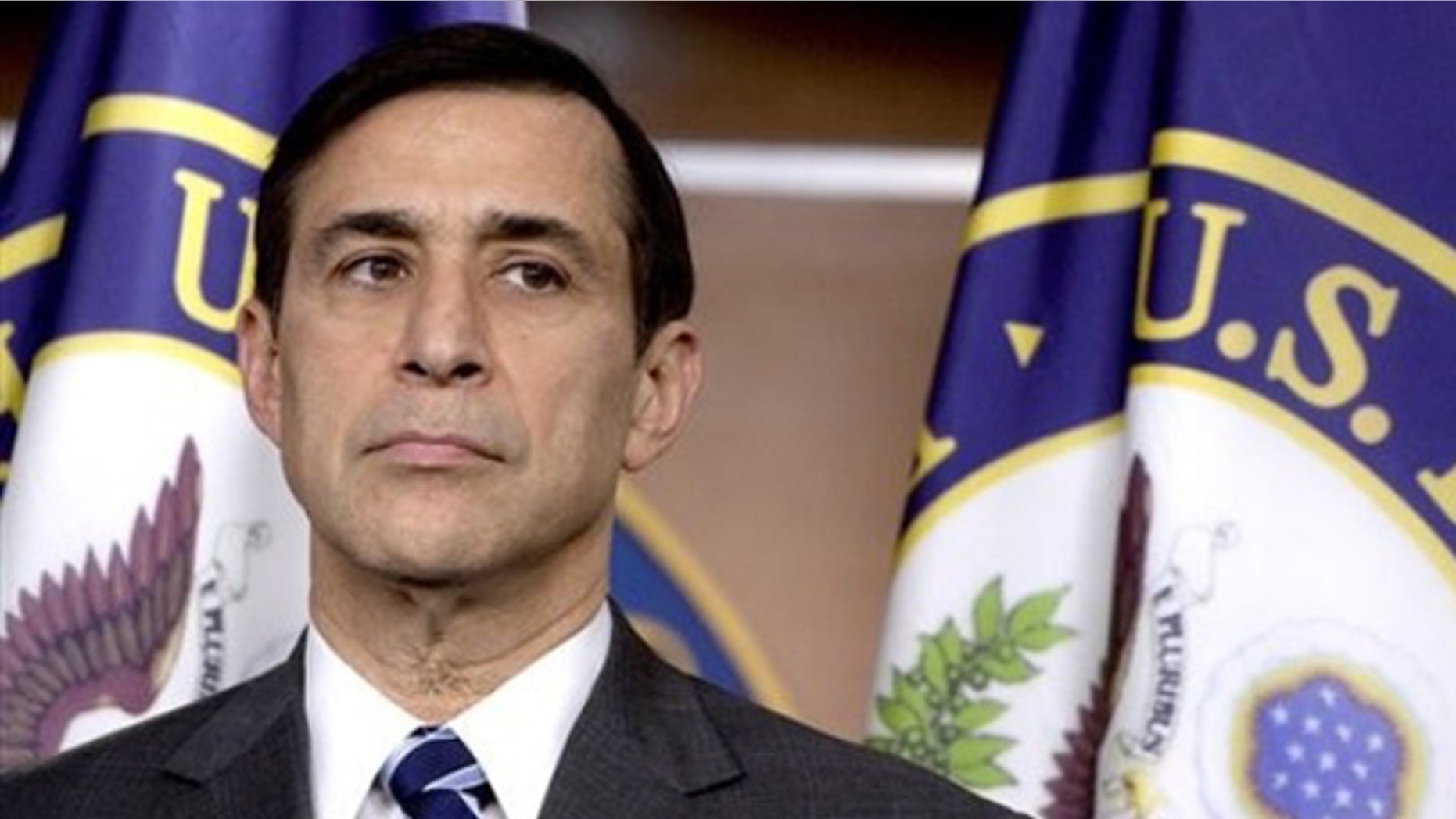 Editor's note: The following is the latest installment in "Movers and Shakers: Republican Leadership in the 112th Congress." The FoxNews.com series looks at some of the newly prominent House Republicans who will decide GOP and legislative priorities in the next Congress. 
Of all the Republicans in line for a promotion when the next Congress convenes on Wednesday, perhaps nobody puts Democrats more on edge than Rep. Darrell Issa.
The wealthy Republican from California, who spent the last session needling the Obama administration with media-ready reports and investigations on everything from ACORN to the stimulus package, is poised to up his game this year when he takes the helm of the House Oversight and Government Reform Committee. The position makes him the de facto congressional watchdog for the administration, this time with subpoena power.
Issa has tried to temper some of the buzz around his chairmanship in the weeks leading up to the new session. He's indicated he might take a pass on hot-button topics like the Justice Department's fizzled voter intimidation case against the New Black Panther Party. He also ruled out any push to impeach the president. After he said earlier in the year that President Obama is one of the "most corrupt" in modern times, Issa has walked that back, sort of -- he said Sunday he was talking about the administration.
But Issa, in an interview with "Fox News Sunday," said he still plans a rigorous agenda of hearings, targeting wasteful spending and administration regulation of the private sector. He predicted a hostile climate, as he homes in on the dollars-and-cents issues he thinks Americans are eager to learn about.
"I think we're going to be in a constant battle over jobs and the economy," Issa said.
Issa said Sunday he views his committee as a vehicle to "shed light" on government waste and overreach, describing its role as one of "efficiency." With that role in mind, the congressman has already outlined some of his priorities. Back in September he released a "blueprint" for oversight that covered taxpayer funding of Fannie Mae and Freddie Mac; "waste, fraud and abuse" in Medicare and Medicaid; alleged waste in stimulus funding; the performance of the Securities and Exchange Commission; the Wall Street bailouts; and the general performance of federal agencies.
He added Sunday that he'll look for "hundreds of billions of dollars of waste," citing a figure out of the Office of Management and Budget that the federal government made $125 billion in improper payments in fiscal 2010. He also said $1.7 trillion worth of regulatory costs -- an estimate included in a recent Small Business Administration report -- are burdening the private sector.
"If the president wants to throw another $300 or $400 billion, what he's doing is taking it right out of businesses, right out of employment, right out of competitiveness," Issa said. "We need to make sure we compete."
Issa's committee counterpart, soon-to-be ranking member Rep. Elijah Cummings, D-Md., has warned Republicans against taking their oversight crusade too far. He says he's happy to work with Issa on responsible oversight but doesn't want to see any witch hunts.
Having walked back some of his earlier comments, Issa still says he expects some serious scrutiny coming out of his hearing room this year.
"The sooner the administration figures out that the enemy is the bureaucracy and the wasteful spending, not the other party, the better off we'll be," Issa said Sunday.