More states grant in-state tuition to immigrants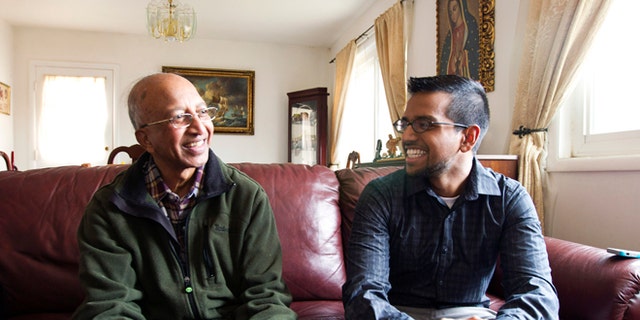 New Jersey and three other states have recently passed statutes to allow students brought to the United State illegal as children to pay in-state tuition, energizing immigration-rights supporters.
The changes last year brings the number of states that now have such statutes to 15, according to the National Conference of State Legislatures.
In addition, university boards in Hawaii, Michigan and Rhode Island have granted these students in-state tuition. To qualify, high school graduates typically must meet requirements such as living in a state for a set number of years.
And Florida, Indiana, Massachusetts, Missouri, Mississippi, New Hampshire and Virginia have bills under consideration that would extend the in-state benefit, said Tanya Broder, a senior attorney with the National Immigration Law Center.
Supporters next plan to step up lobbying on a related issue: making these students eligible for state financial aid, including scholarships or grants. Already, California, New Mexico and Texas have laws spelling out this right, and it is under consideration in states such as Washington.
On Capitol Hill, Sen. Patty Murray, D-Wash., and Rep. Jared Polis, D-Colo., filed a bill this month that would provide money to states that offer in-state tuition or financial aid to such students.
"They deserve an equal chance to go to college and start successful careers in this country," Murray said.
Polis said denying such students the opportunity to continue their education is "unconscionable," when it's the result of a "broken immigration system."
In this time of financial austerity, the bill faces a difficult road.
The students are known as "Dreamers" -- from the shorthand for legislation stymied in Congress that provides a way for them to permanently remain in the U.S. The measure's full title is the Development, Relief, and Education for Alien Minors Act (DREAM Act).
]Lacking legal immigration status, the students typically aren't eligible for federal financial aid and many other aid programs.
But in many cases they are able to remain in the United States under President Obama's 2012 "deferred action" program. That allows immigrants brought into the United States without legal permission as children by their parents to obtain temporary resident status for two years. The status is renewable.
Tuition and fees for in-state residents at the University of Maryland come to about $9,000 this academic year, compared with more than $28,000 for those from other states. That doesn't include thousands more in room and board.
The issue of what educational benefits should be available to immigrants living illegally in the country has been contentious. Critics say helping the students encourages unlawful behavior and means they potentially take someone else's seat at taxpayers' expense.
"I don't understand why they would take taxpayer dollars that could be going to U.S. citizens and instead subsidizing the education of non-citizens who could also be deported," said Kris Kobach, the Republican secretary of state in Kansas who has litigated immigration-related cases. "Why would you subsidize a workforce that may not be there tomorrow?"
Kansas passed a law in 2004 that granted the in-state tuition benefit to students living in the country illegally.
Alabama, Arizona, Colorado, Georgia, South Carolina and Indiana bar the in-state benefit altogether, according to the National Conference of State Legislators. In Wisconsin, in-state tuition was authorized in 2009, but later repealed.
Politicians have taken heat on both sides.
In the 2012 Republican presidential primary, Texas Gov. Rick Perry ended up apologizing after saying critics of in-state tuition for students in the country illegally "did not have a heart." In last year's gubernatorial race in Virginia, GOP Attorney General Ken Cuccinelli was dogged during his unsuccessful campaign by a vote opposing the in-state tuition benefit earlier in his career.
New Jersey Republican Christie agreed to sign his state's bill only after issuing a conditional veto that took out the financial aid component.
On the day he signed the bill, Christie explained his decision this way: "This is what compromise looks like." Christie said the important thing is that these students will now have an "affordable" way to continue their education.
About 65,000 students living illegally in the country graduate annually from high school and about 5 percent to 10 percent of them go to college, the American Association of State Colleges and Universities has estimated.
Daniel Hurley, an official with the association, said even when these students are able to get a college degree, their future work prospects are limited.
"They are caught in the limbo," Hurley said. "It's certainly frustrating to see."