Medicare Rise Could Mean No Increase in Social Security Payments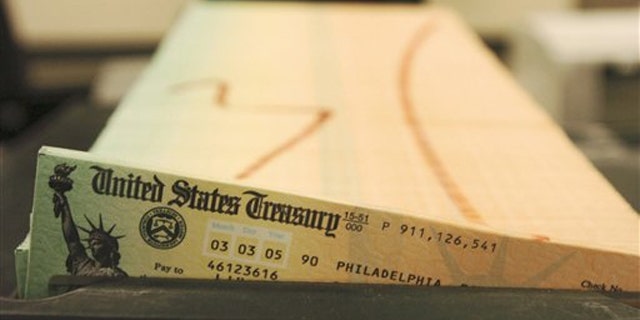 WASHINGTON -- Millions of retired and disabled people in the United States had better brace for another year with no increase in Social Security payments.
The government is projecting a slight cost-of-living adjustment for Social Security benefits next year, the first increase since 2009. But for most beneficiaries, rising Medicare premiums threaten to wipe out any increase in payments, leaving them without a raise for a third straight year.
About 45 million people -- one in seven in the country -- receive both Medicare and Social Security. By law, beneficiaries have their Medicare Part B premiums, which cover doctor visits, deducted from their Social Security payments each month.
When Medicare premiums rise more than Social Security payments, millions of people living on fixed incomes don't get raises. On the other hand, most don't get pay cuts, either, because a hold-harmless provision prevents higher Part B premiums from reducing Social Security payments for most people.
David Certner of AARP estimates that as many as three-fourths of beneficiaries will have their entire Social Security increase swallowed by rising Medicare premiums next year.
It's a tough development for retirees who lost much of their savings when the stock market collapsed, who lost value in their homes when the housing market crashed and who can't find work because the job market is weak or they are in poor health.
"You just don't have the words to say how much this impacts a person," said Joyce Trebilcock, a retired legal secretary from Belle, Mo., a small town about 100 miles west of St. Louis.
Like most U.S. retirees, Trebilcock, 65, said Social Security is her primary source of income.
She said a back injury about 15 years ago left her unable to work, so she applied for disability benefits. Now, she lives on a $1,262 Social Security payment each month, with more than $500 going to pay the mortgage.
"I've cut back on about everything I can, and I take the rest out of my savings," Trebilcock said.
"Thank God I've got that. That's going to run out before long, at the rate I'm going. ... I have no idea what I'm going to do then."