McConnell Leads GOP Senators on Visit to Afghanistan, Pakistan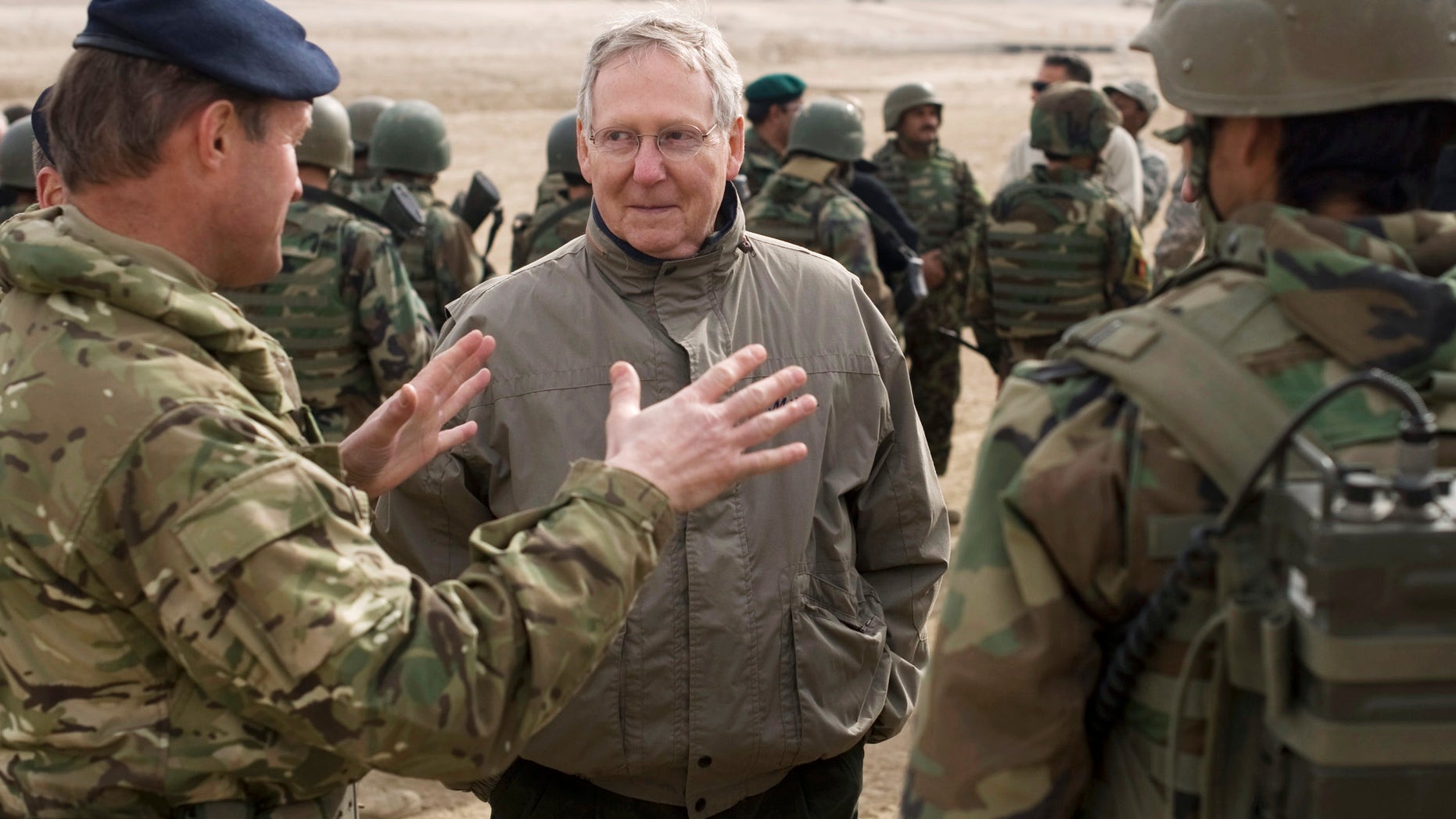 WASHINGTON -- Senate Republican leader Mitch McConnell has traveled with six other Republican senators to Afghanistan and Pakistan to meet with American military leaders and with officials of those countries.
McConnell said in a statement that he traveled with four newly elected senators: Sens. Kelly Ayotte, Ron Johnson, Marco Rubio and Pat Toomey. Also on the trip were Sens. Lindsey Graham and Richard Burr.
Those the lawmakers met included Gen. David Petraeus, who oversees U.S. forces in Afghanistan; Afghan President Hamid Karzai; and Pakistani military chief Gen. Ashfaq Kayani.
They also met with U.S. troops.
The trip focused on political, economic and security matters, McConnell said.