Massachusetts Senate candidates strike anti-super PAC pledge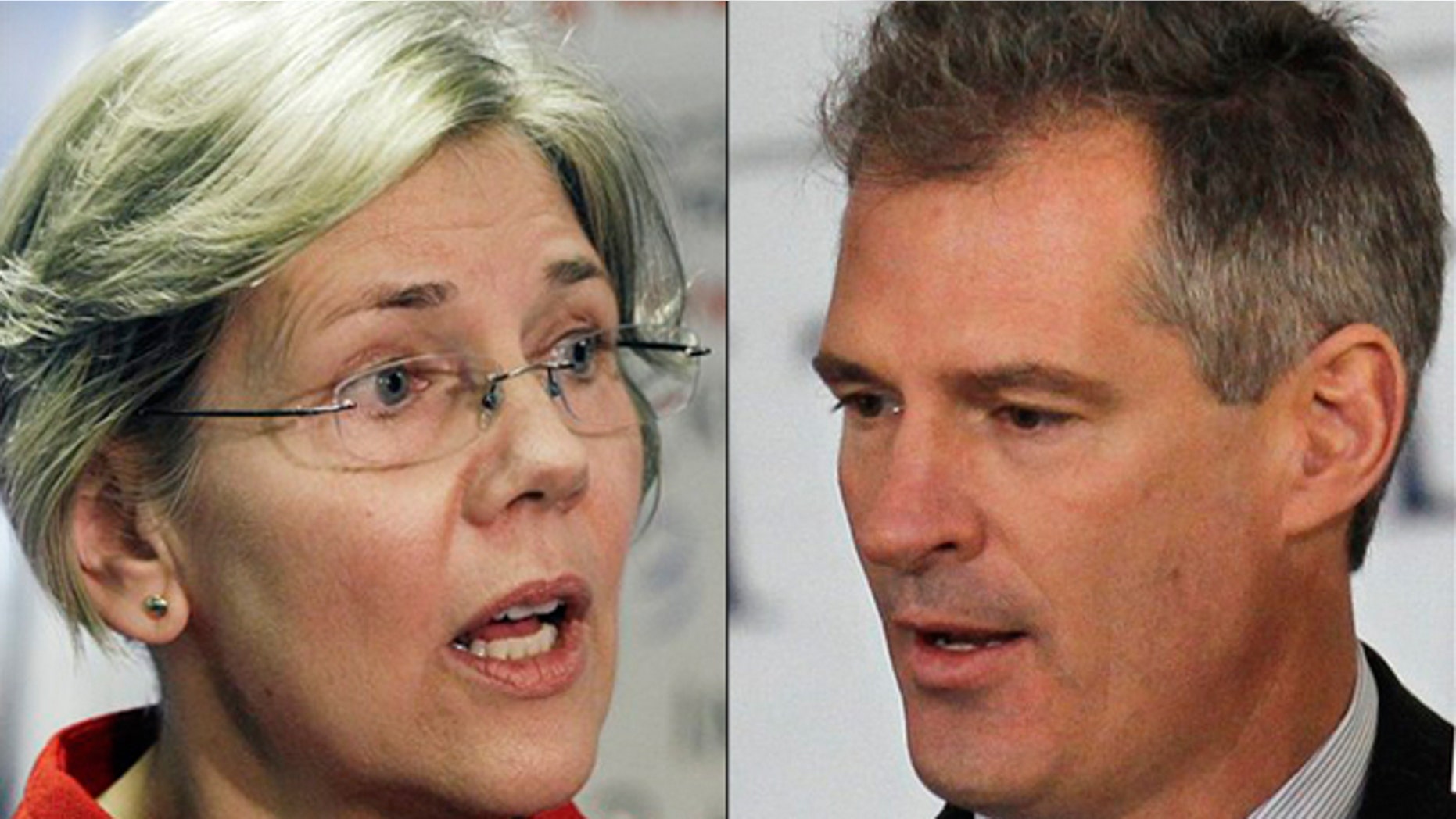 In an age when political action committees spend millions on negative advertising, two Senate candidates in Massachusetts have a struck a deal, vowing to hold outside attacks at bay.
Republican Sen. Scott Brown, who famously drove his pick-up to an upset victory for the seat once held by the late Ted Kennedy in 2010, is running for his first full term. He's facing a strong challenge from leading Democratic candidate Harvard Professor Elizabeth Warren, a former adviser to President Obama and the lead creator of the Consumer Protection Bureau -- part of the financial industry overhaul.
Together, the rivals have formed an unlikely alliance, signing a pledge calling on super PACs and their super-spending to stay out. While each praises the other for eventually negotiating a deal, the race is still a competition and both are claiming credit for initiating the pact now dubbed "The People's Pledge."
"It's something I called for last time when I ran against Martha Coakley, that all these outside groups should just stay away. They should stay away and then this time I said same thing, they should stay away. I challenged Professor Warren to come out and say the same thing," said Brown. "And she says 'no, no, they're okay as long as they're factually correct.' Well, until she got hammered by a group and then it's 'Oh, my goodness. That's not right. I don't like that,' and finally she said, 'Oh, well maybe we should talk about it'."
Warren said she wanted an agreement that had an element of enforceability.
"Let's do something meaningful here, and at first Brown said 'no.' He said that's not possible. I understand that. It is tough but then he came around and said 'We can.' He put together I think some really good ideas around this. We worked back and forth on it and we ended up with what I think is a good agreement," said Warren.
The agreement requires the candidates to shell out money from their own campaign coffers if an outsider spends in Massachusetts, paying 50 percent of the cost of the ad.
Brown passed the first test. When a small Internet ad was launched, he called on the group to pull it, donating $1,000 to the Autism Consortium, a charity of Warren's choice.
Both candidates agree it's the Massachusetts voter who benefits, saved from an onslaught of negative media.
"Mostly, it's that we talk about the issues and we get a chance to do that without talking about this latest ugly ad or those terrible pictures of you or the awful things that Karl Rove has said, so I think the best part of this is that we've actually gotten to have some substantive conversation," said Warren. "In a world where middle-class families are just getting hammered economically, getting a chance to talk about that, for me, means this is a total win."
The pledge was signed in January after negative ads tying Warren to the Occupy Wall Street movement and Brown to the oil industry hit the TV airwaves. Since then, it's been quiet, but this is just an agreement between two candidates. Political action committees are not legally bound to honor it.
"It's been a month and a half. It's really up to the two candidates. I plan on holding. We can do our own thing against each other," said Brown. "We can do whatever we want and vice versa but to have these super PACs come in and all these outside groups come in that really have no interest in Massachusetts except their own special and political interests ... It's wrong. The people of Massachusetts deserve better."
Boston University Professor of Communication Tobe Berkovitz says the arrangement between political adversaries is unique.
"That the candidates say they'll throw some money into the pot, that's just a little icing on the cake," said Berkovitz. "The real story here is that the PACs, the Super PACs, the super-duper PACs are not really going to have a play in this race and that's going to make it interesting because now it's really going to come down to what the candidates say and the more positive aspects of the candidates rather than just ripping down your opponent."
But, will the pledge last as Election Day nears?
"I think this will last," said Berkovitz. "There's so much pressure from the media, from the political establishment and from candidates that if an attack ad comes in they'll be able to hop on the high ground, say 'get rid of this,' throw a few dollars into the pot to show that they're good citizens ... so I think this one actually might work."