Markey Says Plan to Cut Public Broadcasting is an "Ideological Attack"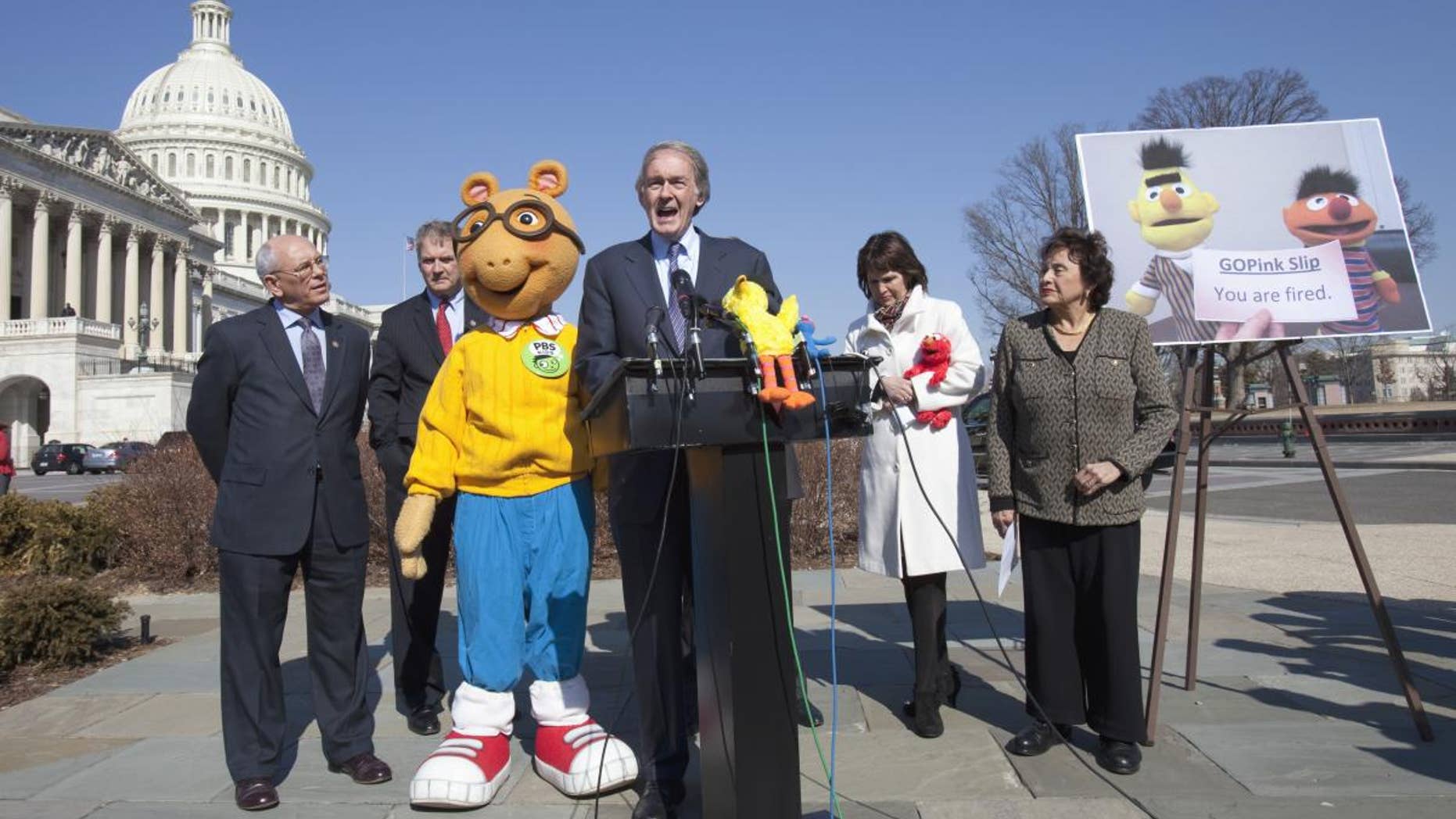 A costumed-version of Arthur the Aardvark - whose silence prompted Rep. Ed Markey, D-Mass., to proclaim "Arthur, your silence is eloquent," a poster of Bert and Ernie holding a sign that said "GOPink Slip: You are fired," and a lectern festooned with a stuffed animal version of Big Bird highlighted a Capitol Hill press conference by a group of Democratic House members who criticized Republican efforts to defund the Corporation for Public Broadcasting.
The GOP's Continuing Resolution plan would eliminate all $430 million to the Corporation for Public Broadcasting and Markey has authored an amendment to restore the funding.
"Republicans have tilted the fiscal scales in favor of big oil at the expense of big bird," Markey said. "They don't want to cut out the $43 billion of tax breaks for the oil industry, but at the same time, they want to cut the budget for children's television programming in our country."
Markey said the cuts are an ideological attack and part of a recurring pattern.
Rep. Nita Lowey, D-N.Y. brought Big Bird and Bert and Ernie to a hearing in 1995 when funding for the Corporation for Public Broadcasting was last on the chopping block.
"When I brought Bert and Ernie to our hearing, I thought we resolved this issue quite a few years ago but here we go again, déjà vu all over again," Lowey said.
The House is expected to vote on the Continuing Resolution Thursday.
Fox News producer Wes Barrett contributed to this report.