Longtime Clinton adviser Blumenthal slammed Boehner as 'alcoholic' and 'lazy' in email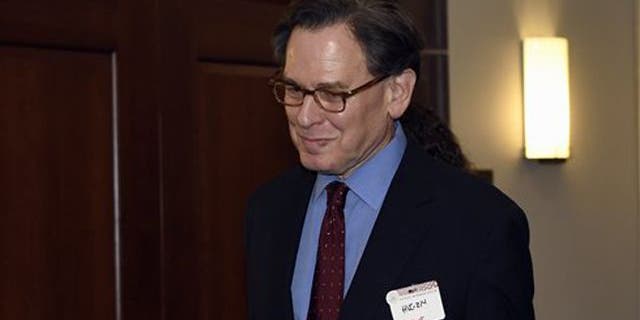 NEWYou can now listen to Fox News articles!
A longtime confidante of Hillary Clinton dismissed House Speaker John Boehner as "louche, alcoholic, and lazy" in an email to Clinton's personal account that was released by the State Department late Monday.
The email sent by Sidney Blumenthal on Election Day 2010 was one of many missives sent from Blumenthal to Clinton during her tenure as secretary of state that touched on domestic politics and foreign policy.
Blumenthal's email, with the subject line "election day memo on post-midterms," was sent on the afternoon of Nov. 2, 2010, the day the GOP took control of the House of Representatives in the midterm elections. Blumenthal, who had described the Republicans in an August email as being "captive to the swamp fevers of the extreme right", said that Boehner, then the House Minority Leader, was "despised by the younger, more conservative members of the House Republican Conference. They are repelled by his personal behavior."
Blumenthal went on to compare Boehner unflatteringly with former House Speaker Newt Gingrich, saying that while Gingrich was "the natural leader of a 'revolution'", Boehner was "careworn and threadbare, banal and hollow, holding nobody's enduring loyalty."
Clinton did not respond specifically to Blumenthal's observations about Boehner, which were part of a memo containing eight political observations, saying only "Thx[sic], as always, for your insights. I'm on a plane on the way to Papua New Guinea for the next 6 hours so pis[sic] email me results as you get them. Needless to say, I'm so distressed over all of this."
After the emails were released, Boehner spokeswoman Emily Schillinger said in a statement: "The fact is the only reason that the mishandling of classified information by Hillary Clinton and her staff has been exposed is because of Speaker Boehner's decision to create the select committee and our members' diligence and hard work."
Blumenthal has previously been scrutinized by the House Select Committee on Benghazi for emails he sent to Clinton containing unofficial intelligence about Libya before the deadly 2012 terror attack on the U.S. consulate. Clinton has maintained that Blumenthal's advice was unsolicited.