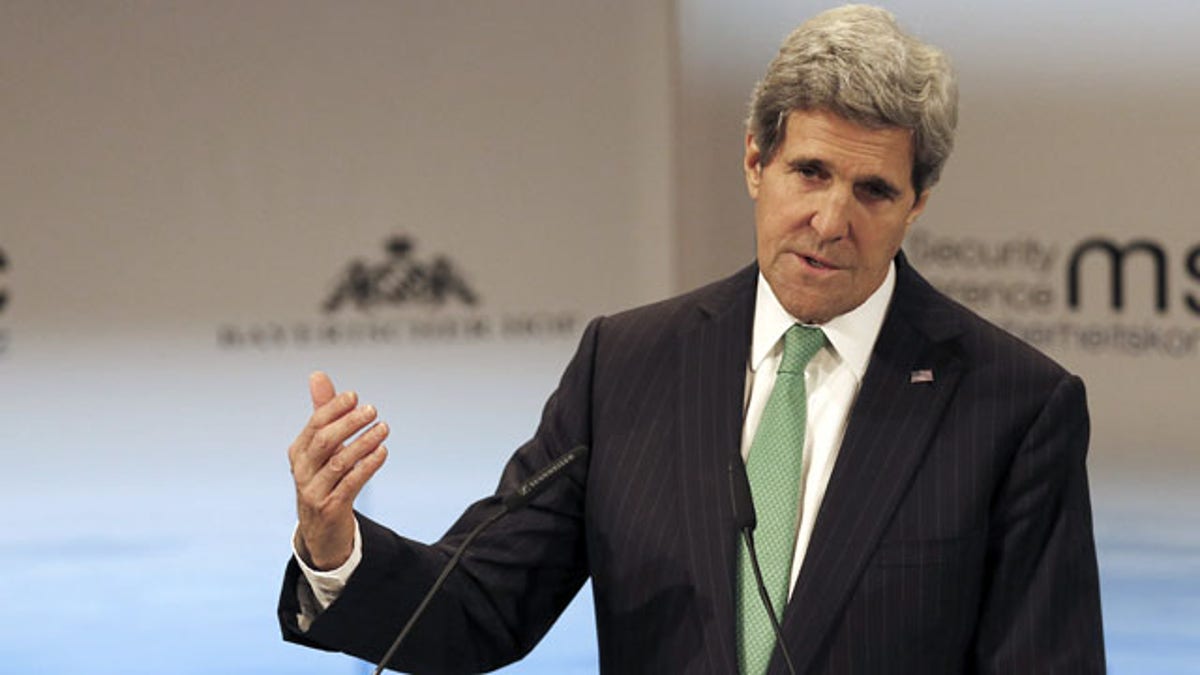 U.S. Secretary of State John Kerry met briefly with Iran Foreign Minister Javad Zarif Sunday, a little more than two weeks before talks on a permanent deal regarding Iran's nuclear program are due to begin.
Kerry and Zarif met on the sidelines of the Munich Security Conference, where Kerry had spoken the day before about the political crisis in Ukraine. The conference is known for hosting frank exchanges in an informal setting.
According to a statement from a senior State Department official, the meeting focused primarily on the next round of negotiations over Tehran's nuclear capabilities. Talks between Iran, the U.S., China, Russia, Britain, France and Germany are scheduled to begin February 18. A six-month interim agreement, in which Iran halts its high-grade enrichment of uranium in exchange for moderate sanctions relief, was negotiated last November at took effect January 20.
"Secretary Kerry reiterated the importance of both sides negotiating in good faith and Iran abiding by its commitments under the Joint Plan of Action," the official said. "He also made clear that the United States will continue to enforce existing sanctions."
The official added, "Secretary Kerry pressed for the Iranians to work cooperatively with us in our efforts to help United States citizens Robert Levinson, Amir Hekmati, and Saeed Abedini to return to their families."