Jim Clyburn says some Dems using racially-charged 'dog whistles' to thwart leadership bid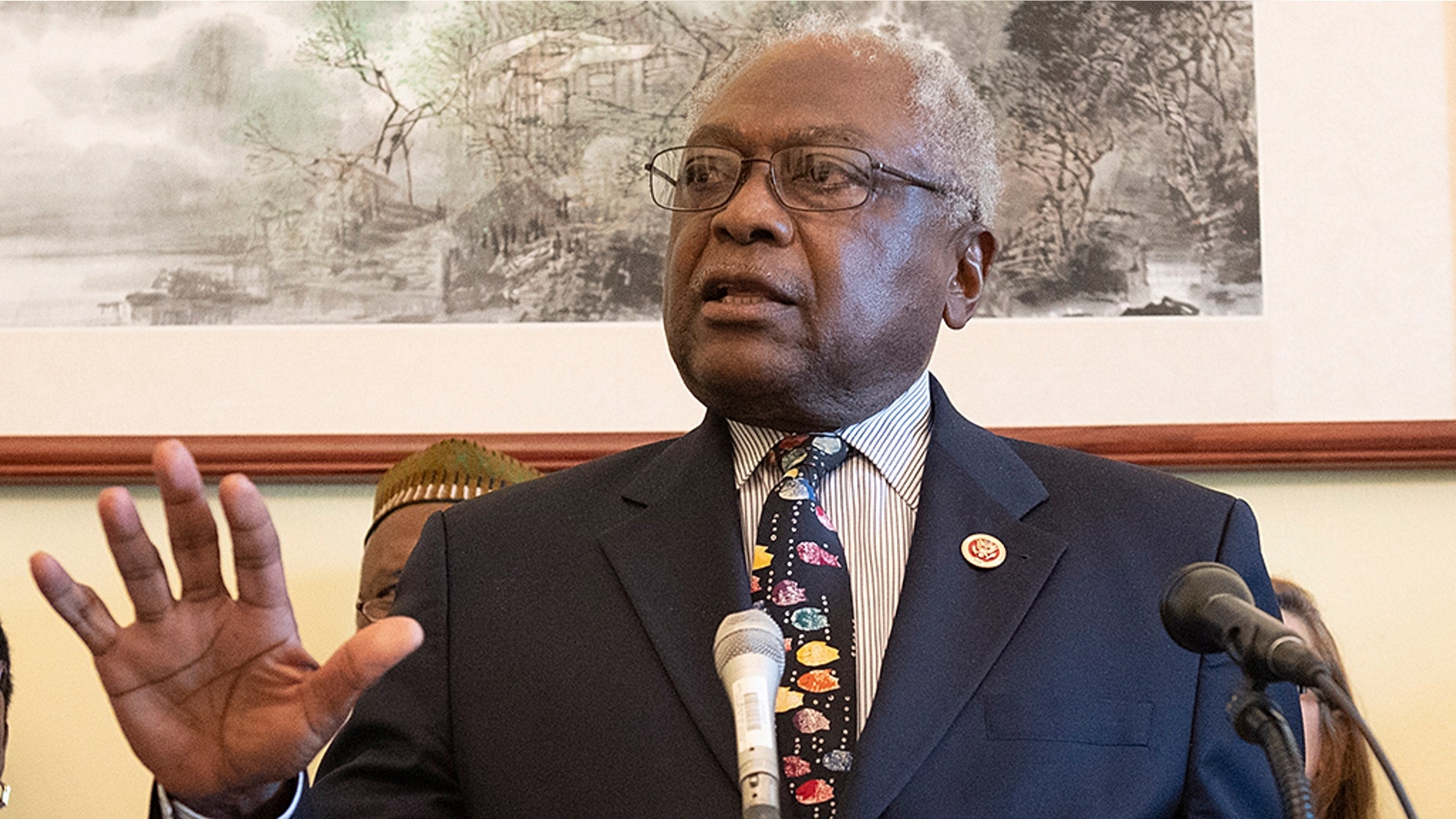 Rep. Jim Clyburn, D-S.C., accused other Democrats Tuesday of using racially-charged "dog whistles" to undermine his bid to be House majority whip.
"I don't know where it's all coming from," Clyburn, currently the assistant Democratic leader, said in an interview with McClatchy. "But someone came to me over the weekend and told me that (they heard), when I was whip before, I was a figurehead."
He didn't provide any names, but said that suggestions that he was a token and not an effective leader were "the little dog whistles that have been floating around this side for a long time."
Clyburn is being challenged by Rep. Diane DeGette, D-Colo., but he did not claim she was the source of any move to undermine him. Clyburn served as whip from 2007-2011 until the Democrats lost control of the House.
DeGette's spokesman told McClatchy that she "categorically and respectfully rejected" the idea that she or her supporters were using racially-motivated talking points to undermine Clyburn.
Clyburn has in the past floated a run for Speaker of the House. In an interview with The New York Times in August, Clyburn said he supports Pelosi, but intends to run if she does not have the votes.
CLYBURN TO APPEAR WITH DEMOCRATIC HOPEFUL WHO ADMITTED TO DOMESTIC ABUSE
"If the opportunity is there, I would absolutely do it," Clyburn told the Times, adding that an African-American speaker would "put to bed forever the notion that the Democratic caucus is taking black voters for granted."
Pelosi, though, told the Times that she was not troubled by Clyburn's plans and called him a "beautiful, lovely member of Congress" whom she sees as a brother.
Fox News' Brooke Singman contributed to this report.