James Comey calls on 'patriots' to 'stand up and reject' Trump's behavior after Putin summit
By Nicole Darrah, ,
Published July 17, 2018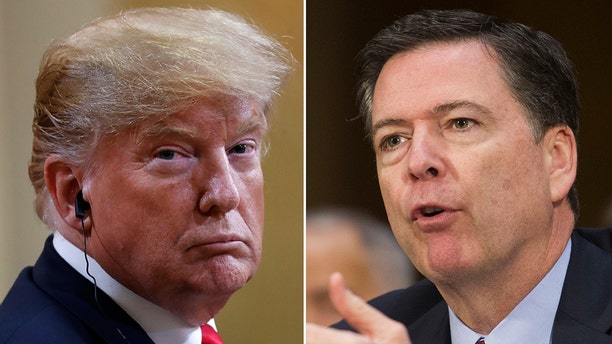 Former FBI Director James Comey on Monday joined the long list of politicians and public figures condemning President Trump's remarks at his news conference with Russian President Vladimir Putin, tweeting that the president "refused to back his own country."
"This was the day an American president stood on foreign soil next to a murderous lying thug and refused to back his own country," Comey, who was fired by Trump in May 2017, tweeted. "Patriots need to stand up and reject the behavior of this president."
At the joint news conference in Helsinki, Finland, Trump said that while he has great confidence in the U.S. intelligence community — which has stated clearly that Russia interfered — he doesn't "see any reason why" Putin or his country would be at fault.
TRUMP FACES BIPARTISAN CRITICISM OVER PRESS CONFERENCE WITH PUTIN
The remarks, which came after hours of private talks with Putin, drew bipartisan criticism, sparking lawmakers to denounce them as "disgraceful," "shameful" and, according to former Speaker of the House Newt Gingrich, "the most serious mistake of his presidency."
Director of National Intelligence Dan Coats, following the news conference, released a statement saying the U.S. intelligence community "have been clear in our assessments of Russian meddling in the 2016 election and their ongoing, pervasive efforts to undermine our democracy."
Fox News' Chad Pergram contributed to this report.
https://www.foxnews.com/politics/james-comey-calls-on-patriots-to-stand-up-and-reject-trumps-behavior-after-putin-summit