Immigration Advocate To Be Named White House Director Of Hispanic Media
By Elizabeth Llorente, ,
Published January 10, 2017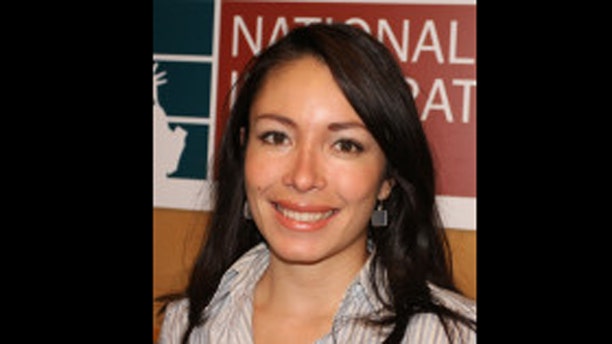 A former spokeswoman for one of the country's leading immigration lobby groups will be the Obama administration's new Director of Hispanic Media, according to her former employer and the person who held the job in the president's first term.
Katherine Vargas, who worked for the National Immigration Forum in Washington D.C., will be succeeding Luis Miranda, who was the White House communications adviser on Latino issues.
Vargas will be taking over the position at a critical time for both the Obama administration and its mission to get a comprehensive reform bill passed this year.
"In this role, she is going to serve the president and the Latino community well," said Ali Noorani, executive director of the National Immigration Forum. "Katherine did so much for the forum and for the issue of immigration reform, it's hard to overstate."
"She sees the bigger picture," Noorani said. "She's able to engage conservatives and moderates. She saw her role as speaking not only to the Hispanic community, but to all Americans."
Vargas also worked at National Immigration Law Center, Washington Office of Latin America, and International Rescue Committee. She came to the United States in 1997 from her native Colombia, and became a naturalized citizen in 2009.
In her LinkedIn profile, Vargas describes herself as an "accomplished communications expert excelling in the development and execution of effective communications plans and strategies." She also said she has "proven success in influencing press coverage of immigration."
Obama has said that immigration reform is one of his top priorities in his second term. When he campaigned for the presidency in 2008, Obama pledged to push a reform bill in his first year, but came under fire by many Latinos and immigration advocates who said he did little to keep that promise.
Both the U.S. Senate and the House of Representatives are considering bipartisan legislation that would overhaul the immigration system. The nearly 900-page Senate bill would, among other things, tighten enforcement, expand guest worker visas and provide a path to legal status for undocumented immigrants. The House is taking the issue on in a piecemeal fashion. On Thursday a bipartisan group introduced bills on an agriculture worker program and workplace enforcement.
Immigration became a pivotal issue last year in the presidential election, and is considered one of the areas that helped determine the election results.
During the GOP primary, many of the candidates vying for the nomination to be presidential candidate took a hard line on immigration – a move that many political experts said alienated Latino and Asian voters.
GOP presidential nominee Mitt Romney continued the hard line, at times touting the notion of self-deportation, where undocumented immigrants find it so difficult to live in this country that they'd leave on their own.
Romney got 27 percent of the Latino vote; Obama received 71 percent. Hispanics saw a record turnout – they made up 10 percent of voters. Asian-American voters gave more than 70 percent of their vote to Obama.
Both Latinos and Asian-Americans said the GOP rhetoric on immigration offended them, even though in polls they listed other issues, such as the economy and education, as being more directly important to them.
https://www.foxnews.com/politics/immigration-advocate-to-be-named-white-house-director-of-hispanic-media