House GOP Targets Dozens of Government Programs With Spending Cut Plan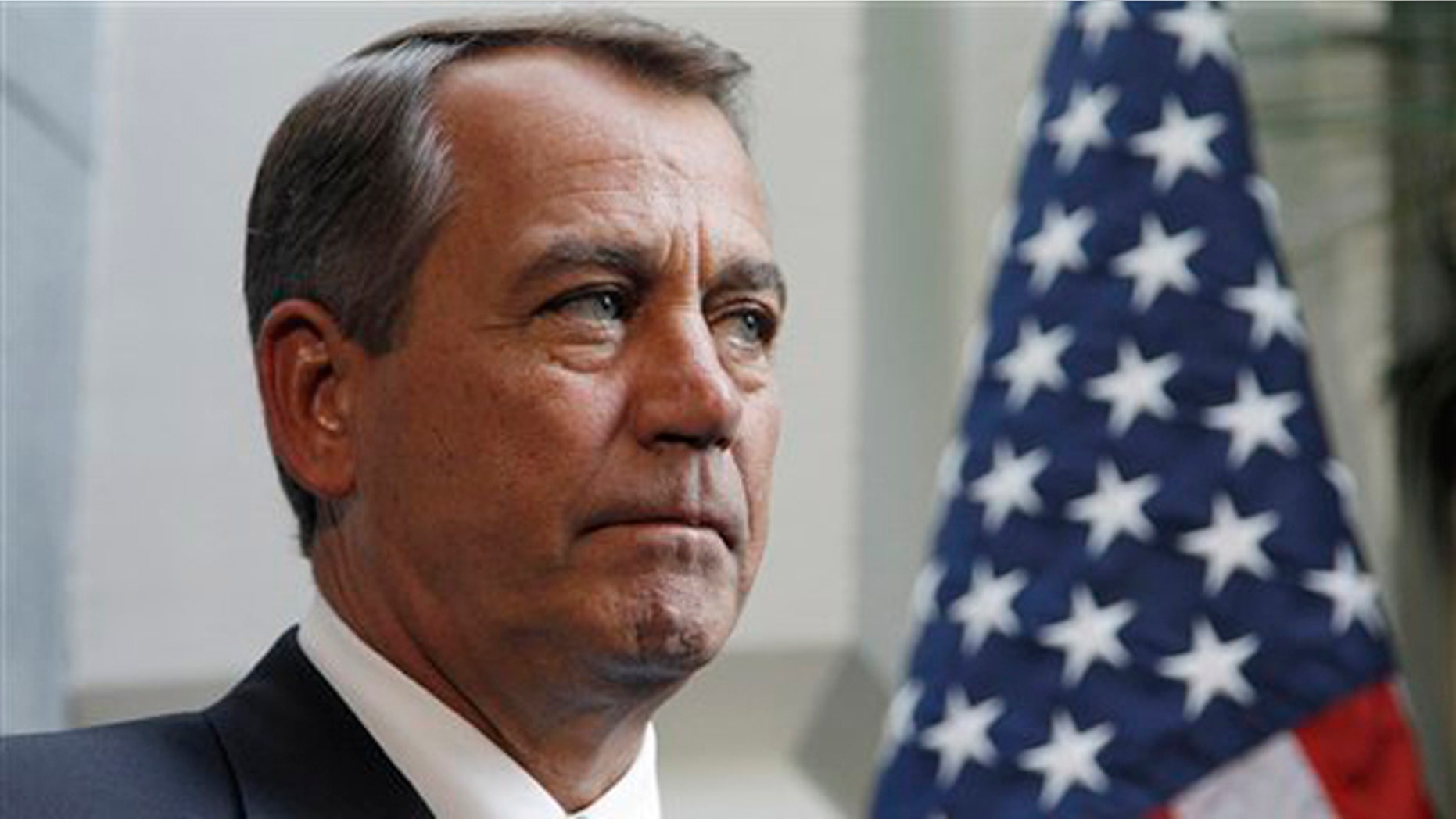 House Republicans have proposed cutting or eliminating dozens of government programs as part of a plan they say will save up to $74 billion, kicking off what is sure to be a vigorous debate on Capitol Hill over what to keep and what to slash.
Offering a first glimpse of the specifics Republicans have in mind to rein in spending, House Appropriations Committee Chairman Hal Rogers, R-Ky., on Tuesday released a partial list of 70 spending cuts included as part of the GOP's budget proposal for funding the government through the end of the fiscal year.
The cuts go after common conservative targets, including the Environmental Protection Agency and Amtrak, but also cover everything from law enforcement to NASA. The proposal was released ahead of a private meeting between Republican House leaders and President Obama. House Speaker John Boehner said afterward that the group discussed the cuts at the meeting and that Obama signaled a desire to find common ground on spending.
Low-end reductions in the proposal include the chopping of $2 million for the Minority Business Development Agency and $6 million for the National Endowment for the Arts. Higher-end cuts focus on slicing $1.6 billion for the EPA and $1.7 billion for the General Services Administration Federal Buildings Fund.
Money for the Corporation for Public Broadcasting and AmeriCorps is eliminated entirely in Rogers' blueprint, which he bills as the first round of proposed cuts.
"Never before has Congress undertaken a task of this magnitude," Rogers said in a statement. "The cuts in this (continuing resolution) will represent the largest reduction in discretionary spending in the history of our nation."
Democrats were quick to pounce on the cuts, which are still short of the $100 billion Republicans pledged during the campaign season -- one reason the number is smaller is because lawmakers are almost halfway through the budget year, which began in October.
Speaking before Rogers released the list, House Minority Whip Steny Hoyer, D-Md., sounded skeptical of GOP efforts to truly reduce deficit spending.
"I think there's a lot of message and not a lot of substance," Hoyer said. "Substance is tough."
Jon Summers, spokesman for Senate Majority Leader Harry Reid, D-Nev., warned that Republicans are trying to cut spending by going after Social Security and foreign aid.
"We have to be smart about cutting government spending. Democrats want to reduce spending by cutting waste and excess like government giveaways to oil companies, but Republicans are already pushing extreme measures like privatizing or making deep cuts in Social Security," he said. "At the same time that Republicans are threatening to undermine Social Security, they are defending $20 billion in government giveaways to oil companies that are raking in record profits, arguing that these handouts should be off the table when it comes to spending cuts. Democrats believe Republicans have their priorities backwards."
The White House reserved judgment. White House Press Secretary Robert Gibbs said there's "broad agreement that we have to change the way Washington works," but that important investments must be protected so America can "win the future."
For his part, Rogers argued that the cuts were not what he called "low-hanging fruit," noting that the cuts "are real."
The proposal comes as Congress prepares to debate whether to lift the nation's $14.3 trillion debt ceiling. Republicans have vowed to extract severe spending cuts as part of the negotiations.
There are different ways to calculate the total value of the proposed cuts. One price tag is $58 billion, compared to what President Obama proposed to spend on domestic programs. The figure rises to around $74 billion once defense reductions are considered.
The Associated Press calculated that the value could be as low as $35 billion when compared against 2010 levels.
The cuts are nevertheless wide-ranging. According to the proposal, Republicans want to cut the following:
-- $169 million from nuclear energy
-- $593 million from the Internal Revenue Service
-- $74 million from the FBI
-- $379 million from NASA
-- $544 million from international food aid grants
-- $6 million each from the National Endowment for the Arts and National Endowment for the Humanities
-- $2 billion from job-training programs
-- $1 billion from the National Institutes of Health
-- $224 million from Amtrak
-- $755 million from the Centers for Disease Control and Prevention
Click here to see the list of cuts from Rogers' office.
Fox News' Chad Pergram contributed to this report.