House Begins Debate Over Plan to Chop Spending for Remainder of 2011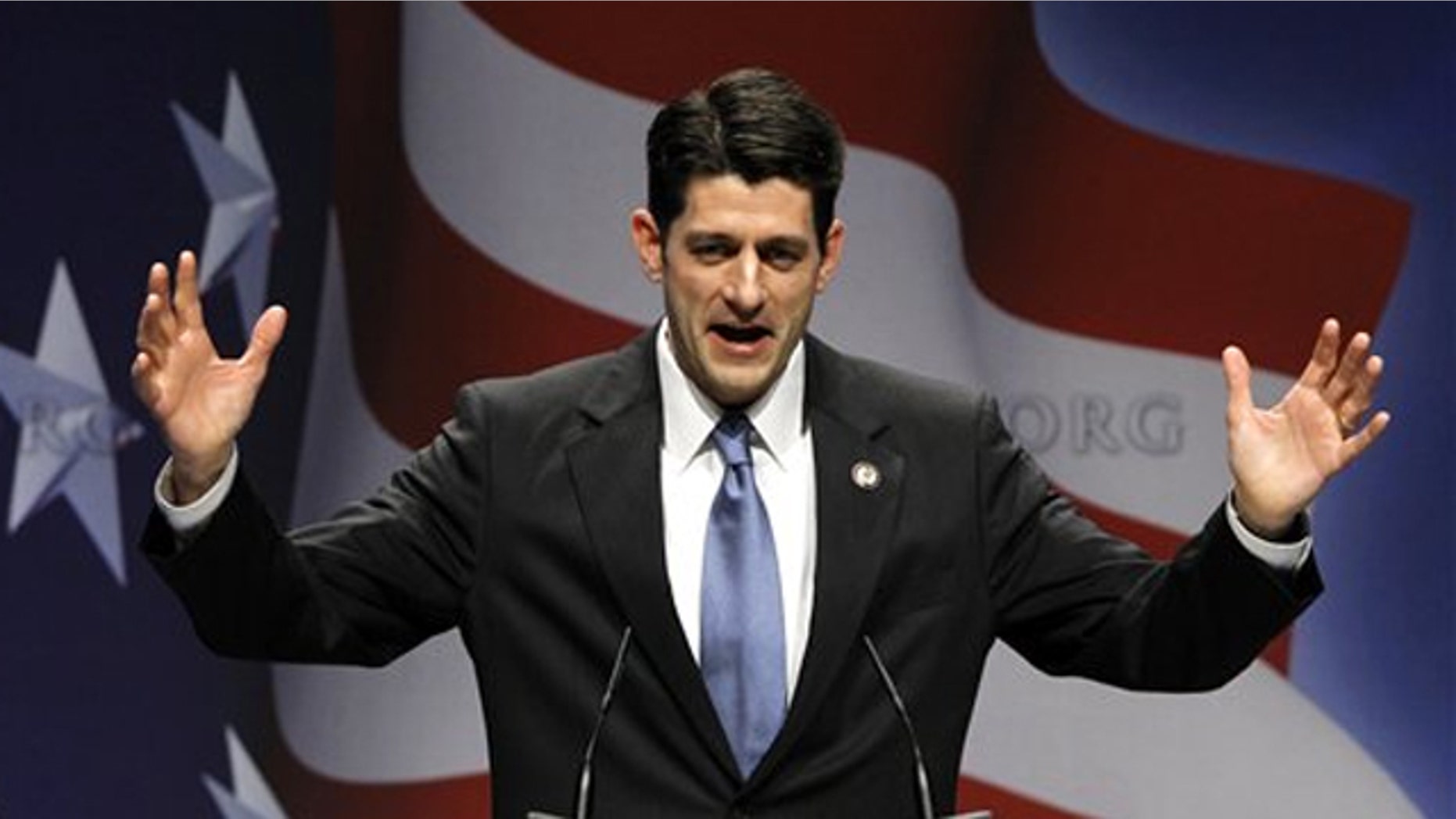 Republicans have kicked off what is expected to be a weeklong debate on the House floor over their controversial blueprint for reducing spending by $100 billion over the rest of the 2011 budget year.
The Democratic majority in Congress last year never passed a budget to manage spending for the federal government for the fiscal year that runs Oct. 1-Sept. 30. As a result, Congress has been approving short-term extensions of 2010's budget.
Congress has approved a continuation of that budget to keep government operating until March 4. If the House, Senate and President Obama cannot come to an agreement before March 4 for the rest of the year, that could trigger a government shutdown. Though Republicans are not saying they are willing to do that and prefer to force deep cuts in spending, they haven't ruled it out.
"It's obviously still a possibility," said Rep. Paul Ryan, chairman of the House Budget Committee and Republican point-man on spending.
"Never before has Congress undertaken a task of this magnitude, but never before have we been faced with a deficit crisis of this scale," House Appropriations Committee Chairman Hal Rogers, R-Ky., said in a written statement.
The House formally began debate, which is expected to last three days, Tuesday afternoon following some wrangling over the hundreds of amendments lawmakers want to attach to the package. More than 400 amendments were filed Monday night. Among them were a proposal from Rep. Steve Womack, R-Ark., to eliminate funding for the president's Teleprompter and one from Rep. Randy Neugebauer, R-Texas, to strip funding for the alteration, repair or improvement of the executive residence of the White House and instead divert that amount to deficit reduction.
Womack told Fox News Tuesday afternoon that he pulled his amendment because he wasn't able to get an estimate on how much it would save.
"I think we made our point," Womack said. "We're asking people to do more with less. And I think the president ought to lead by example. He is already a very gifted speaker. And I think that's one platform he could do without."
Meanwhile, Rep. Steve King, R-Iowa, railed on the House floor Tuesday against his own party for blocking his efforts to attach an amendment to de-fund the federal health care law. A procedural concern led Republicans on the Rules Committee to block that effort.
Most of the amendments will probably come from House Republicans, not Democrats, who want deeper cuts than the $100 billion. This will go on until a final vote sometime on Thursday. But lawmakers are bound to a tricky set of rules.
The House reading clerk will begin reciting all 359 pages of the continuing resolution. Members will be allowed to offer amendments at any relevant portion of the bill, introducing each amendment at very specific points of the bill as it is being read. In other words, if they are talking about defense, it has to come at the defense portion. Each amendment has to be offered at the precise clause, sentence, comma, jot or tittle where it is relevant. If not, the amendment is not allowed.
Many Democrats have accused Republicans of going too far in their 2011 budget plan.
Sen. Daniel Inouye, D-Hawaii, chairman of the Senate Appropriations Committee, said Tuesday that the GOP was using a "meat cleaver approach to budget cuts."
But Ryan said the party is trying to counteract the overspending they see out of the administration. "The president wants to lock in these really high spending levels. Twenty-four percent increase in base government spending, 84 percent on domestic agencies, when you count the stimulus. We want to pull back all those spending agreements that he's trying to lock in. There's the impasse," he said.
Rep. Rob Andrews, D-N.J., warned against threatening a shutdown.
A government shutdown "would mean people wouldn't get their Social Security checks mailed. It would mean we'd stop paying FBI agents. It means air traffic controllers couldn't come to work. It would be a bad thing. We're just not going let it happen," Andrews told Fox News.
The Republican budget package includes $100 billion in cuts to hundreds of programs for the remaining seven months of this federal fiscal year. AmeriCorps and the Corporation for Public Broadcasting would be zeroed out while deep cuts would be carved from energy programs to job training and beyond.
"If you make cuts of this magnitude you're going to hurt the economy and hurt and lose jobs," said Rep. Norm Dicks, D-Wash., the top Democrat on the House Appropriations Committee, who noted that programs for homeless veterans, student loans and the National Institutes of Health are among those on the chopping block.
But conservative Republicans insisted that budget leaders remove $100 billion to fulfill a pledge made in the November midterm race.
"Everyone comes up here and says they're going to do this and they're going to do that, and they never do," said Rep. Allen West, R-Fla., a Tea Party favorite "Well, I think now is the time that we do make that change because you can't tell me what can't be done because I'm not part of a Washington, D.C., establishment. I believe that it can be done."
Getting the so-called continuing resolution passed will be no easy feat. There is an absolute chasm between what House Republicans want to do and what could pass the Democratic-led Senate.
Fox News' Chad Pergram contributed to this report.