Hillary Clinton to Trump: 'You asked Russia to hack me on national television'
By Elizabeth Zwirz
Published October 11, 2018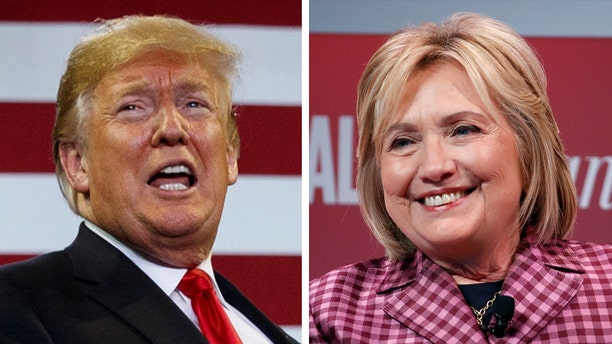 Former presidential candidate Hillary Clinton fired back at President Trump on Thursday after he claimed a day earlier that Clinton had engaged in a conspiracy with Russia.
During Wednesday night's campaign rally in Pennsylvania, while touting his 2016 election-night success, Trump told the crowd there had been "collusion."
"Well, if you look at it, when you think of it, there was collusion between Hillary, the Democrats and Russia. There was collusion," Trump charged. "There was a lot of collusion with them and Russia and lots of other people by the way."
ROSENSTEIN, MCCABE SQUABBLED IN FRONT OF MUELLER OVER RUSSIA PROBE RECUSALS
Clinton took to Twitter to respond.
"Seriously, you asked Russia to hack me on national television," she tweeted.
The former secretary of state's retort was seemingly about Trump's comments in July 2016, while the two were competing for the White House.
During a news conference at the time, Trump said: "Russia, if you're listening, I hope you're able to find the 30,000 emails that are missing."
TRUMP 'SURPRISED' ROSENSTEIN WON'T TESTIFY AFTER HEARING HIS SIDE OF THE 'WIRE' STORY
Trump was referring to emails from Clinton's time at the State Department.
The following day, during an interview on "Fox & Friends," he insisted the comment shouldn't be taken seriously.
"Of course I'm being sarcastic," he said.
Special Counsel Robert Mueller is investigating Russian meddling and potential collusion with Trump campaign associates in the 2016 presidential election.
Fox News' Alex Diaz contributed to this report.
https://www.foxnews.com/politics/hillary-clinton-to-donald-trump-you-asked-russia-to-hack-me-on-national-television