Group of House Democrats Urges Obama to Open Strategic Petroleum Reserve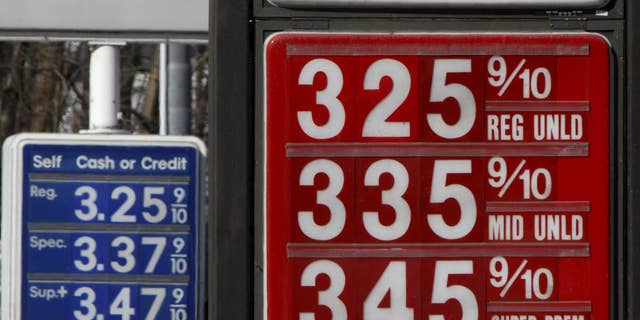 NEWYou can now listen to Fox News articles!
After noticeable congressional silence as oil and gas prices continue to rise due to turmoil in Libya and the Middle East, one group of Democratic lawmakers is now calling on the president to tap into the Strategic Petroleum Reserve.
Reps. Ed Markey, D-Mass., Rosa Delauro, D-Conn., and Peter Welch, D-Vt., sent a letter to President Obama asking him to open the reserve in light of world events and the coming summer driving season.
"As we approach the summer driving season, we must carefully consider all immediate options in order to prevent the runaway increase in prices that we saw in the summer of 2008," the letter says. "We therefore urge you to consider leveraging the SPR to respond to these supply disruptions and combat the rapid price escalations resulting from rampant speculation in the oil markets."
In Thursday's White House briefing, Press Secretary Jay Carney responded to the letter saying the administration has "the capacity to act," but that right now they are simply monitoring the situation and discussing with the International Energy Agency what's happening in the markets. But Carney wouldn't speculate on what might happen if a further disruption happens.
The group says releasing even a small portion of the 727 million barrel reserve would have a large impact on petroleum prices in the United States.
"It would also remind the world that the U.S. is ready, willing and able to use the SPR aggressively and effectively if needed," the letter continues.
The letter also notes that some members of OPEC stand to gain from supply disruptions.
"While the OPEC nations with available spare production capacity could easily turn on the spigot to more than offset any disruption in Libyan supply, they also profit from oil price spikes and therefore have little incentive to quickly respond with the increased supply needed to calm markets."
But Saudi Oil Minister Ali al-Naimi claims OPEC will produce more oil if it is needed. "OPEC is ready to meet any shortage in supply when it happens," he told reporters after a Tuesday OPEC meeting.
The last time the Strategic Petroleum Reserve was opened was in the fall of 2008 when -- within a few days -- hurricanes Gustav and Ike both made landfall in oil producing areas of Louisiana and Texas.
Earlier in 2008 when oil cost around $120 per barrel, then candidate Barack Obama supported opening the reserve. But Carney says the causes of the price surge in 2008 were different today's and that the administration is examining its options.
Fox News White House producer Eve Zibel contributed to this report.