George H.W. Bush's Putin encounter in Maine remembered by George W. Bush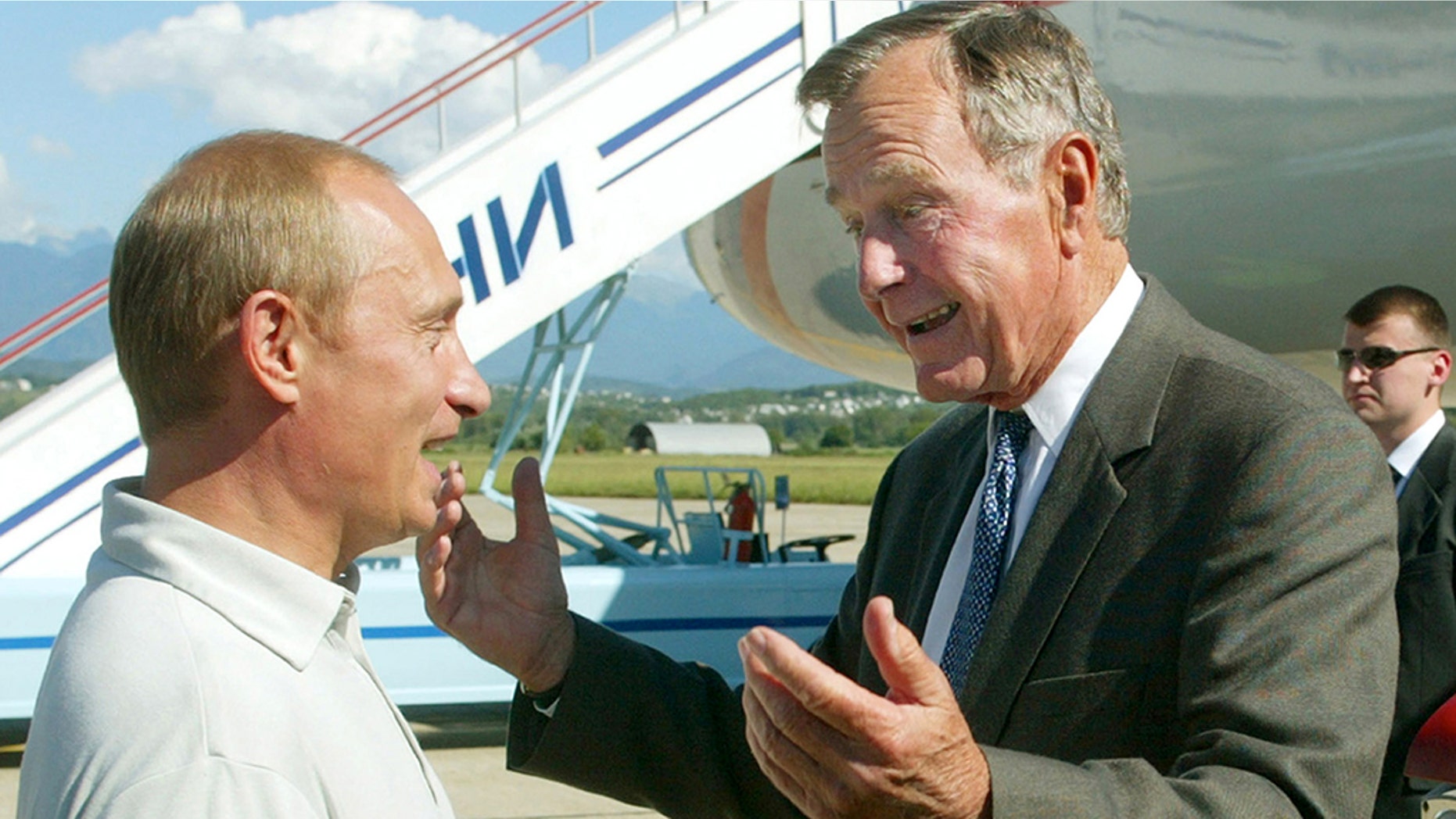 Former President George W. Bush revealed in an interview released Sunday that he asked his late father for permission to bring Russian President Vladimir Putin to visit the family's famed compound in Kennebunkport, Maine.
Speaking to CBS News' "60 Minutes," Bush recalled that years ago during his presidency, he told his father, former President George H.W. Bush, who died Friday, that he needed a place to bring Putin during the Russian leader's trip to the U.S. in July 2007.
"I said, 'Dad, I need a place to bring Vladimir Putin. Would you mind if I brought him to Kennebunkport?'" Bush remembered. He added that he asked "knowing full well that Putin would say, 'Wow, this is really great.' And [George H.W. Bush] said, 'Not at all.' And he — so Putin lands."
The elder Bush was at "the foot of the stairs" to greet the Russian president as he arrived at the home and, according to his son, asked Putin if he wanted to go out on the family boat.
"Putin said, 'Oh, I'd love to go.' And so Putin has this interpreter that's kind of — you know — didn't look like much of an outdoorsman,'" Bush said, laughing. "And the old man opens that thing up full blast and this guy, I'm standing to this interpreter, he's like white knuckles, you know, hanging on to the boat wondering if he's going to live. And he's cutting through these waves, it's just classic George Bush."
GEORGE H.W. BUSH AND HIS 'SNL' IMPERSONATOR DANA CARVEY: 3 FUNNY SKETCHES TO WATCH
The 43rd president of the U.S. said Putin "loved it," adding that Putin is "kind of one of these macho dudes that — salt spray comin' across, you know, and he thought it was wonderful... The interpreter was nerve-wracked."
Putin stayed at the Bushes' home, known as Walker's Point, for two days, according to The New York Times. After boating, the Bush family and Putin enjoyed a lobster and swordfish dinner.
The 41st president — who often brought his "personal diplomacy" to the table while working with international leaders — died on Friday at the age of 94, roughly eight months after the death of his wife, former first lady Barbara Bush.