Fraud allegations loom over North Carolina congressional race
More than four weeks after Democrat Dan McCready conceded to Republican Mark Harris, allegations of voter fraud are preventing North Carolina elections officials from certifying results for the state's 9th Congressional District.
McCready, who currently trails Harris by 905 votes in the unofficial tally, took to social media Thursday to withdraw his concession.
"I didn't serve overseas in the Marine Corps just to come back home and watch politicians and career criminals attack our democracy," McCrady said in a video posted to his Twitter account. "And I call on Mark Harris to tell us exactly what he knew and when he knew it."
Citing filings with the Federal Election Commission (FEC), The New York Times was first to report Harris' campaign disclosed it owes more than $34,000 in connection with a voter turnout effort in Bladen County that has been called into question. State elections officials are investigating allegations that a Republican political operative ran a door-to-door operation to collect absentee ballots from voters, which is illegal in North Carolina.
North Carolina GOP leaders insist Harris had no knowledge of illegal activity. But they say they would support a new election if state officials can show ballot irregularities affected the outcome of the race.
"To sum it up, we think the Board of Elections should hold a public hearing and fully lay out the facts," Dallas Woodhouse, executive director of the North Carolina GOP, said in a written statement to Fox News. "If they can show with certainty that the outcome could NOT have been changed, they need to certify Dr. Harris and continue to support all state and federal criminal investigations. If they can show a substantial likelihood it could have changed the race, then we fully would support a new election."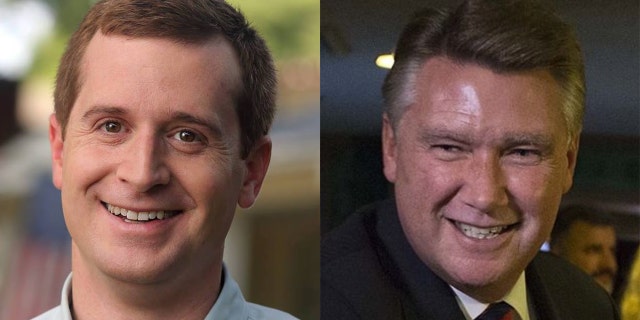 "We're calling for transparency," said State Sen. Paul Newton, a Republican. "We're calling for a fully bipartisan task force to lead the investigation, and finally that the investigation be broad enough — have a broad enough scope — to satisfy the concerns of all North Carolinians."
North Carolina's bipartisan State Board of Elections & Ethics Enforcement has announced it will hold the evidentiary hearing on, or before, December 21. If the board determines there's enough evidence that fraud affected the outcome of the race, it could call for a completely new election early next year.
"The Board of Elections has taken important steps to uncover the truth in this case by further delaying certification of the 9th District election and by calling for a full public evidentiary hearing," said Wayne Goodwin, chairman of the North Carolina Democratic Party. "This was the right move."
Democrats, who will control the U.S. House next year, could get involved. Democratic Leader Nancy Pelosi told reporters the House retains the right to determine who is seated in Congress.
"The House Administration Committee will have full investigative authority to determine the winner of the election," Pelosi said. "Only if it's impossible to determine who the winner is would we take the extraordinary step of calling for a new election. But that governing body can do so."
Pelosi added that allegations of fraud in the North Carolina race are not only a problem for Democrats.
"The Republicans have a problem, too," she said, "because it affected their primary election."
In the May GOP primary, Harris, a Baptist pastor, defeated incumbent Rep. Robert Pittenger. Both candidates had run as pro-Trump conservatives.
Fox News producer David Lewkowict contributed to this report.