Feds Give Shell Deepwater Drilling Project Environmental Approval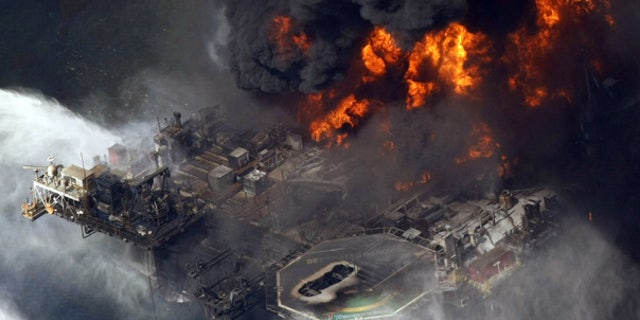 NEW ORLEANS -- The Interior Department has approved its first post-BP spill environmental review for a deepwater exploration plan in the Gulf of Mexico.
Shell Offshore Inc., a unit of Royal Dutch Shell PLC, is now one step closer to final approval to drill three new exploratory wells in 2,950 of water, 130 miles off the coast of Louisiana.
The Interior Department said Monday the project meets rigorous safety standards.
"The successful completion of this environmental assessment, and the resulting approval of Shell's exploration plan, unmistakably demonstrates that oil and gas exploration can continue responsibly in deep water," said Bureau of Ocean Energy Management, Regulation and Enforcement Director Michael R. Bromwich.
"Shell's submission has satisfied the heightened environmental standards that we are now applying and I am confident that other operators can satisfy the same standards," Bromwich said.
A drilling permit will be required for final approval.
A moratorium on deepwater drilling in the Gulf imposed after last year's BP oil spill was lifted Oct. 12, but the government has only recently begun issuing permits again for previously suspended activities.
Sen. Mary Landrieu, D-La., whose state has been particularly hard hit by both the spill and the moratorium, noted that 13 deepwater exploratory permits are still awaiting approval. At the same time, three deepwater drilling permits have been approved but 21 are still pending.
"While this is another step in the right direction toward getting our Gulf Coast back to work, this administration is still moving too slowly to get this industry back up and working at full speed. We will know that the oil and gas industry has once again found solid footing when we have reached a point where approvals for exploratory permits, or permits of any kind, are not considered newsworthy," Landrieu said in a statement.