FBI investigating Pennsylvania congressman's son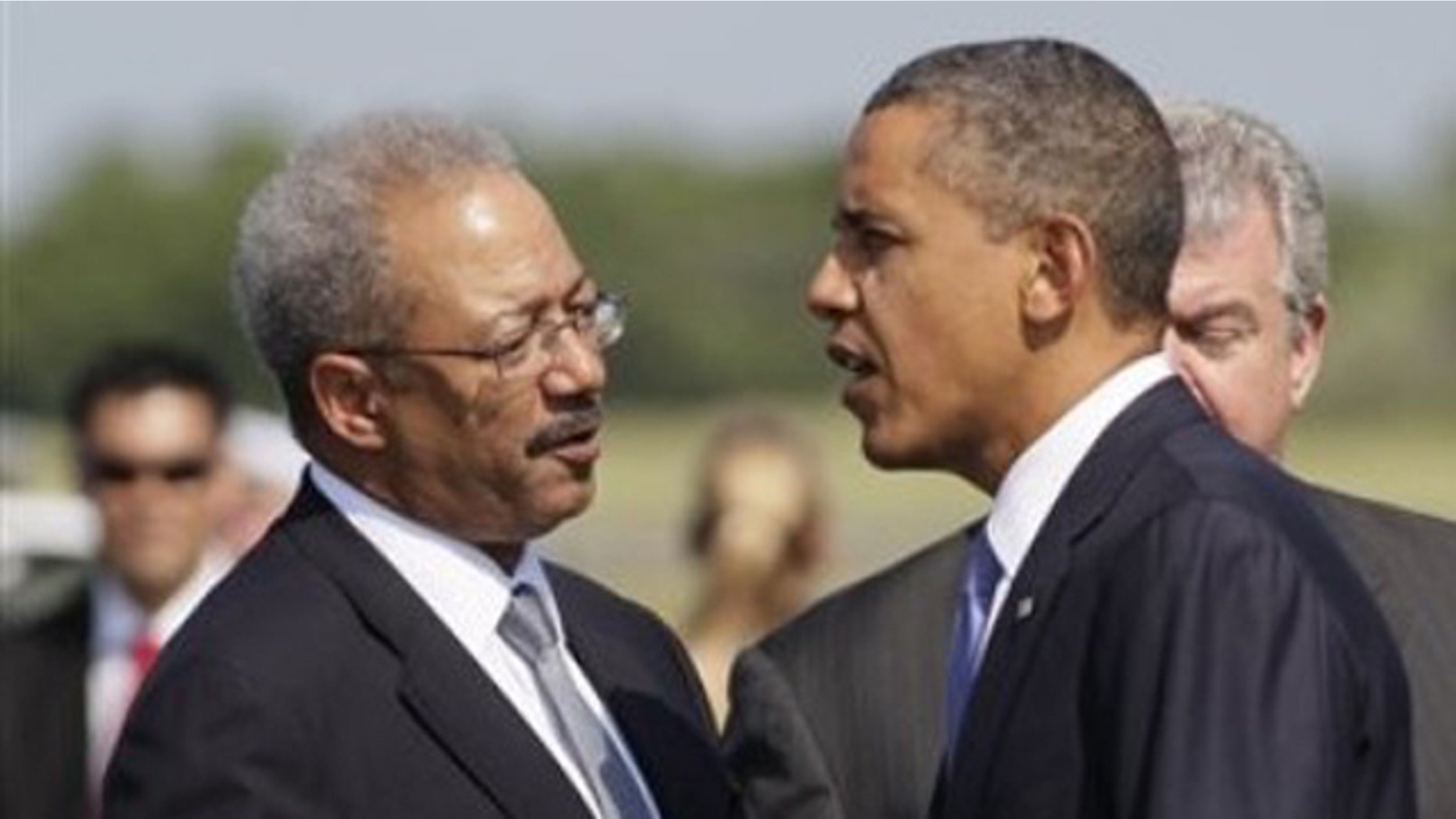 PHILADELPHIA – Federal authorities are investigating the son of a Pennsylvania congressman.
The Philadelphia Inquirer reports FBI and Treasury Department agents went to the downtown home and office of Chaka Fattah Jr. on Wednesday.
His father, Rep. Chaka Fattah, is a Democrat representing Philadelphia and some suburbs.
The Inquirer reports the younger Fattah owns a consulting company that has worked for an alternative school run by attorney David Shulick.
In a statement Wednesday, Shulick said investigators took documents from Chaka Fattah Jr.'s office at Shulick's legal firm. Shulick says the probe is unrelated to his law clients.
The younger Fattah did not immediately return a call for comment. A spokesman for Rep. Fattah says the congressman has no involvement in the matter.
An FBI spokesman did not return a call for comment.