Oklahoma's House of Representatives overwhelmingly passed school choice legislation on Wednesday, leading to applause from the state's governor.
"This bill is really going to push Oklahoma forward, and I think it's the most expansive education parents choice bill in the country." Gov. Kevin Stitt told Fox News. "We all want the best education for our kids, and this is going to empower parents. It basically has a scholarship that's going to be attached to every kid."
"We're injecting some competition into the education system and that's a good thing," he added.
UNIVERSAL SCHOOL CHOICE GROWS IN POPULARITY AS MORE GOP-LED STATES EXPAND OPTIONS FOR STUDENTS
The push for school choice includes two pieces of legislation that gives an additional $500 million for public schools — including a $2,500 pay raise for teachers — and a refundable tax credit that parents can use on homeschooling, private schools or designated education-related expenses.
All parents, regardless of income, will receive $5,000 per child going to a private school and $2,500 per child for homeschooling. Leftover funds can be used on costs related to a child's education including tutoring services, textbooks, instructional materials, Advanced Placement exams, fees for college admissions tests and more.
"It's got a great teacher pay raise," Stitt said "We have to attract and make sure we can maintain the very best professionals in that industry and recruit them and retain them because the magic happens when we have our best teachers teaching in the classroom."
The first bill guaranteeing the tax credit passed 75 to 25 mostly along party lines, with six Republicans voting against it. The second bill, which increased appropriations, passed 78 to 23.
TEACHERS UNIONS ARE TRYING TO TRAP KIDS IN THEIR INSTITUTIONS, SCHOOL CHOICE ADVOCATE SAYS. WATCH: 
WATCH MORE FOX NEWS DIGITAL ORIGINALS HERE
"I think this bill is amazing and is allowing money to follow students and not just a zip code school district," Stitt said. "People with means already have school choice, but people in the lower income bracket or people that have single moms or dads that are really struggling, they don't have choice. They're stuck."
Parents who can't afford to front the $5,000, which is refunded as a tax credit, are eligible to request the money in advance from the Oklahoma Tax Commission.
During his State of the Speech on Feb. 6, Stitt called for school choice.
"Parents spoke loud and clear at the ballot box last November in support of our vision to create more options for kids," Stitt said. "Let's fund students, not systems."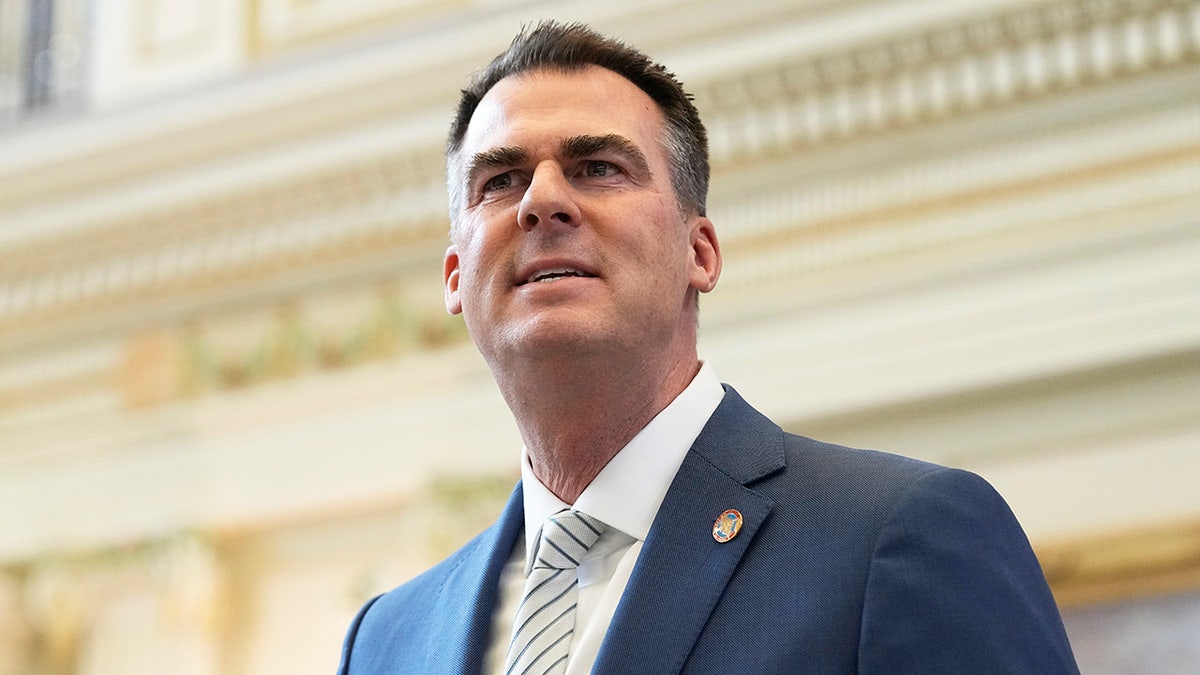 Opponents of the pending legislation have said it would take money away from rural schools that may be the only option for students in those areas.
Stitt called the accusations that the legislation would harm rural school districts "absolute nonsense." He cited the increase in funding for all school districts and the teacher pay raise.
Stitt was reelected to his second term in November, running on a platform that advocated for an expansion of school choice opportunities. He won by nearly 15 points, including every rural county in the state.
If Oklahoma's GOP-led Senate votes in favor of the legislation, the state will join Arizona, Iowa and Utah, which all recently passed school choice legislation. A school choice bill that included vouchers for parents failed in the Oklahoma Senate last year.
IOWA GOV KIM REYNOLDS SIGNS HISTORIC SCHOOL CHOICE BILL: 'WE WILL FUND STUDENTS NOT SYSTEMS'
"People are starting to realize that not every kid learns the same way, and it's important that we give more options to parents," Stitt said regarding the growing support for school choice in other states.
He added that he believes the COVID-19 pandemic helped lead to school choice's popularity, citing the Tulsa Public School District closing for 355 days during the shutdowns.
"COVID exposed some of the things that were happening with some of the big districts," he said. "Creating a few more options and a little more pressure causes people to have to compete and then have to say 'hey we have to think, if we close our school down for another year or two we might lose students, but if we perform, and we give kids the best education possible then we're going to be super attractive, more people will come into our schools.'"
Oklahoma Superintendent Ryan Walters called the bill a "tremendous, comprehensive" plan in a video posted to Twitter last week.
"This is a great step in the right direction," he said. "This does a tremendous job of giving that comprehensive school choice to every family in the state of Oklahoma."
BIDEN RIDICULED AS ATTEMPT TO ATTACK DESANTIS TURNS INTO 'ACCIDENTAL ENDORSEMENT OF SCHOOL CHOICE'
Stitt was told Fox News he was hopeful the legislation will pass the Senate.
"They're going to be very thoughtful about it. They believe in parents' choice," he said. "There's a lot of things in there that the Senate really wanted to get in this bill."
If the legislation becomes law, it will go into effect July 1 and apply the tax credits retroactively for 2023.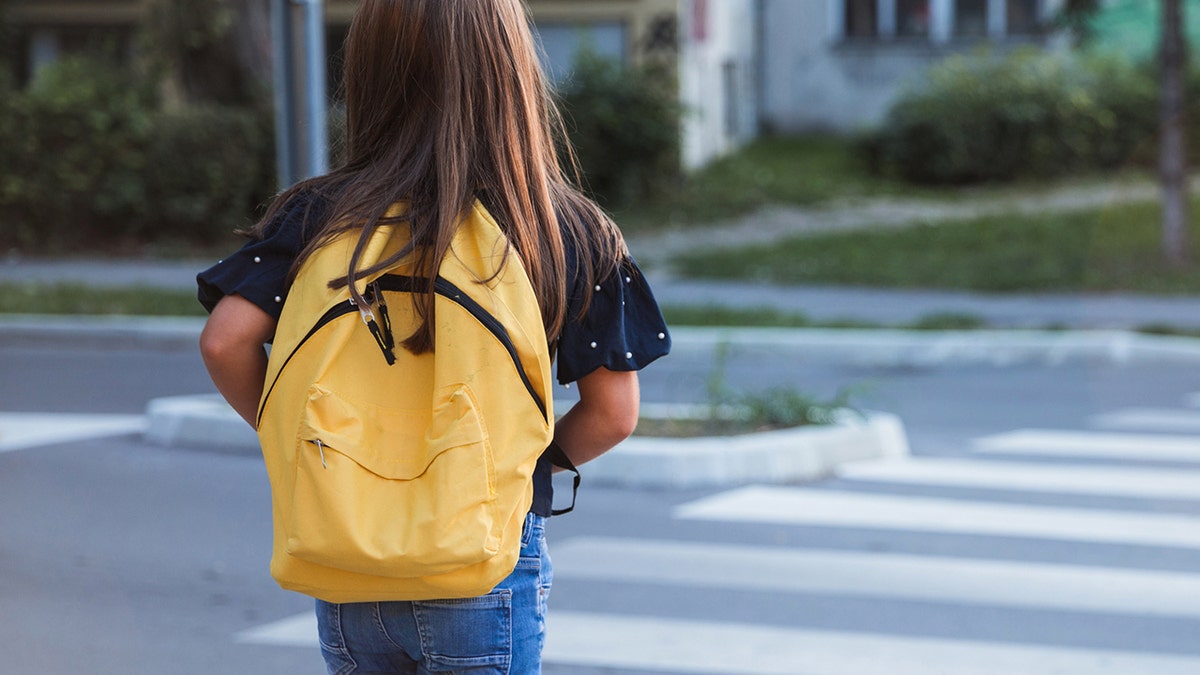 "Finally, we are freeing families from the clutches of the teachers unions once and for all, and there's not a dang thing they can do about it," Corey DeAngelis, a senior fellow at the American Federation for Children, told Fox News last week.
According to DeAngelis, school choice allows for competition that will help to improve public schools.
"When you inject competition into that system, the district starts to allocate more resources into the classroom so they don't upset parents, and they have to compete for the employees," DeAngelis said.
To hear DeAngelis' full interview, click here.