Ex-Rep. Michael Grimm, out of prison, eyes political comeback
By Rick Leventhal, ,
Published September 22, 2017
Disgraced former New York congressman Michael Grimm, once a rising star in the Republican Party, has been testing the waters in hopes of a political comeback.
"Oh, I'm gonna win," Grimm, who is planning to run for his old seat, told Fox News in an exclusive interview. "I don't run unless I know I can win."
The two-term congressman had built an impressive resume – he's a former Marine, businessman, FBI agent and lawyer – but fell from grace in 2014, when he was indicted on 20 counts of tax evasion, hiring undocumented immigrants and perjury.
He eventually pled guilty to one count of federal tax fraud – for paying undocumented workers under the table – and spent seven months of an eight-month sentence in a minimum security federal prison camp.
If you ask him, it was seven months too many.
"I had about 14, 15 employees … I had four off the books. Three delivery boys and one kitchen worker," Grimm told Fox. "Is it wrong? Yes. But it's a civil wrong."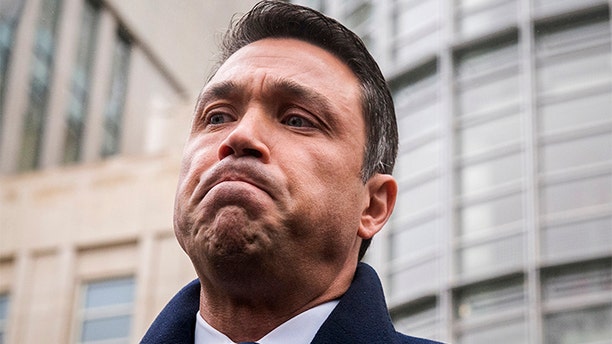 He added, "In the entire history of New York City, the entire history, there have been tens of thousands of civil fines to restaurant owners for this exact same conduct, and I'm the first to be criminally charged."
Grimm, the only elected Republican in Congress to represent a significant part of New York City from 2011 to 2015, maintains the case against him was politically motivated.
"I was getting things done," Grimm said. He claims people on Capitol Hill saw his meteoric rise and said they needed "to clip his wings early before he gets too strong with power."
"That's why they took me down, because I was on the rise," he said.
But controversy and Grimm – at least for a while – seemed to go hand-in-hand.
The Staten Island politician set off a political firestorm in 2014 after threatening a reporter inside the Capitol following the State of the Union speech. Grimm says he lost his cool because the NY1 reporter asked about an investigation involving Grimm and campaign fundraising after they both agreed not to talk about it.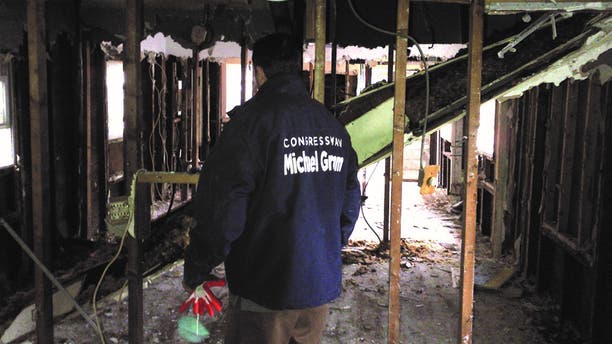 At the time, several donors had claimed Grimm and his chief fundraiser told them they would find ways to skirt legal limits placed on political donations. The NY1 reporter raised the question during the interview. Grimm got upset, stormed off but then returned and tore into the reporter – at one point, threatening to throw him off the balcony.
"If people said what are your biggest regrets, not having children is probably number one … but within the top three is that interview," Grimm said.
Video of the footage went viral and by the time he had gotten back to Staten Island, his constituents, friends and family members had all seen the incident.
"I walk in and I said, 'Mom, I know. Don't say it.' And she says, 'No, you don't know. Do you know who you look like?' And I say, 'No, Ma. Who do I look like? A nut? A lunatic? What?'"
Grimm's mother replied, "You look like your father." He shot back, "'Well, I'm my father's son, that's why I look like my father,' and she says, 'Yeah, but your father was a roofer. He could get away with that. You're a congressman, you can't.'"
Grimm said his mother's words "hit him like a ton of bricks."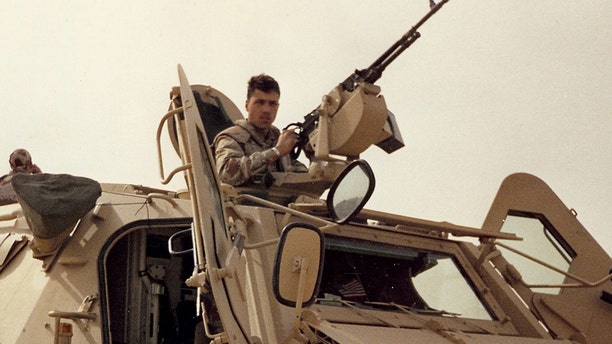 Grimm admits he isn't perfect but says he's proud of his nearly 20 years of public service, which includes a tour of duty during the Persian Gulf War and the years he spent working undercover for the FBI.
These days, Grimm says his consulting business is on the rise but tells Fox News he can do more for the people of his district if they sent him back to Washington – and says it would be a mistake if he didn't give it another shot.
"It's almost like going to a wedding, a family wedding of a distant cousin," he said. "You haven't seen them in a while but you're all blood and after the first ten minutes you slap each other and say 'Do you remember when Grandma did this or do you remember' … That's almost what it's like for me because I really have become family with most of the people in Staten Island and Brooklyn."
Grimm's first challenge is to take out Dan Donovan in the Republican primary next June. Donovan took Grimm's seat in New York's 11th Congressional District. Grimm's already gotten in a dig or two at his opponent. During an NY1 interview, he said Donovan is "doing a great job as a liberal Democrat."
https://www.foxnews.com/politics/ex-rep-michael-grimm-out-of-prison-eyes-political-comeback