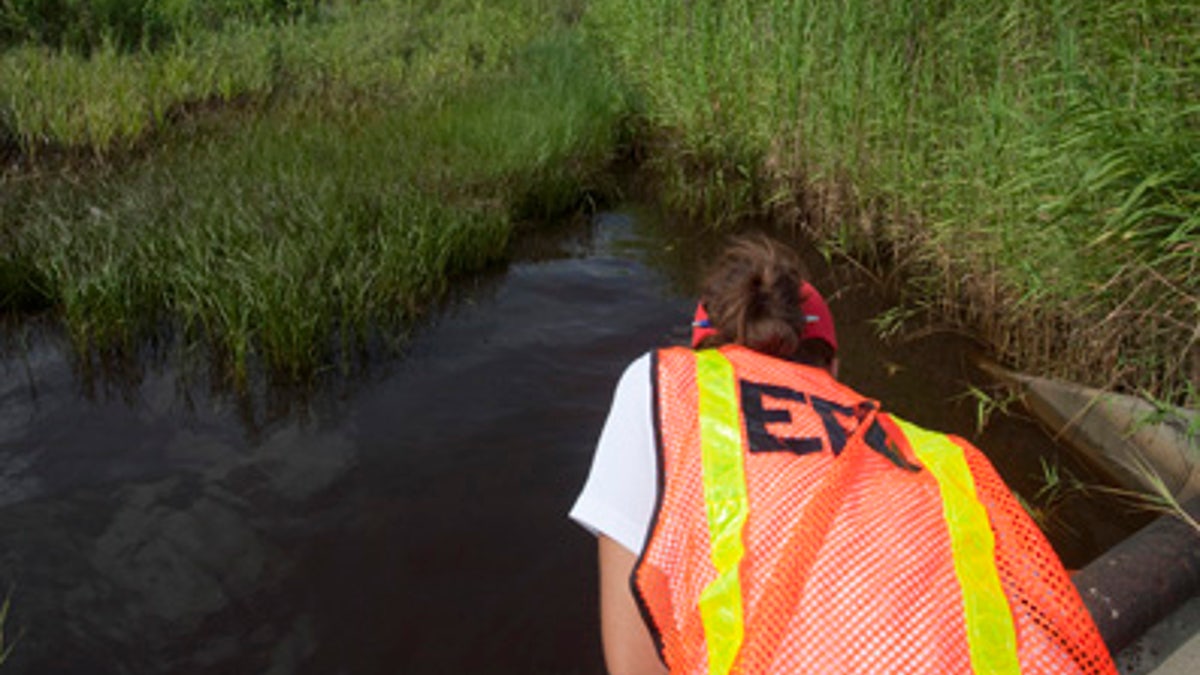 The inspector general for the Environmental Protection Agency is investigating the cause of a massive spill from an abandoned Colorado gold mine that unleashed 3 million gallons of contaminated wastewater into rivers that supply water to at least three states.
The inspector general's office said the investigation also will focus on the EPA's response to the Aug. 5 spill from the defunct Gold King Mine near Silverton, Colo.
EPA and contract workers accidentally unleashed 3 million gallons of contaminated wastewater as they inspected the idled mine. The spill released heavy metals such as arsenic, cadmium, lead and mercury into a tributary of the Animas River, turning the river sickly yellow and raising concerns about long-term environmental damage.
The spill affected rivers that supply water for drinking, recreation and irrigation in Colorado, New Mexico and Utah as well as the Navajo Nation.
A diluted toxic plume reached Lake Powell, a huge reservoir 300 miles downstream that feeds the Colorado River and supplies water to the Southwest.
The inspector general's office said the investigation comes in response to a congressional request.
Lawmakers from both parties have criticized the EPA's response as slow and overly cautious. Leaders of oversight committees in both the House and Senate say they are planning hearings after Congress returns from its August recess.
EPA Administrator Gina McCarthy has said her agency takes full responsibility for the accident and expressed deep sorrow for the environmental harm caused to the Animas and San Juan rivers.
McCarthy traveled to Colorado and New Mexico last week following bipartisan pressure from congressional delegations in the two states. Lawmakers from Utah, Arizona and other Western states also have blasted the EPA for a response many call insufficient.
"Among the most basic and simple questions that Coloradans want answered after the Gold King Mine spill are, `What is in the water?' and `Is it safe?"' Sen. Michael Bennet, D-Colo., said last week.
Bennet called the EPA's initial response to the spill "too slow and inadequate" and said testing for water quality and sediment levels was proceeding too slowly.