DHS official vows at Capitol Hill grilling to fix troubled chemical security program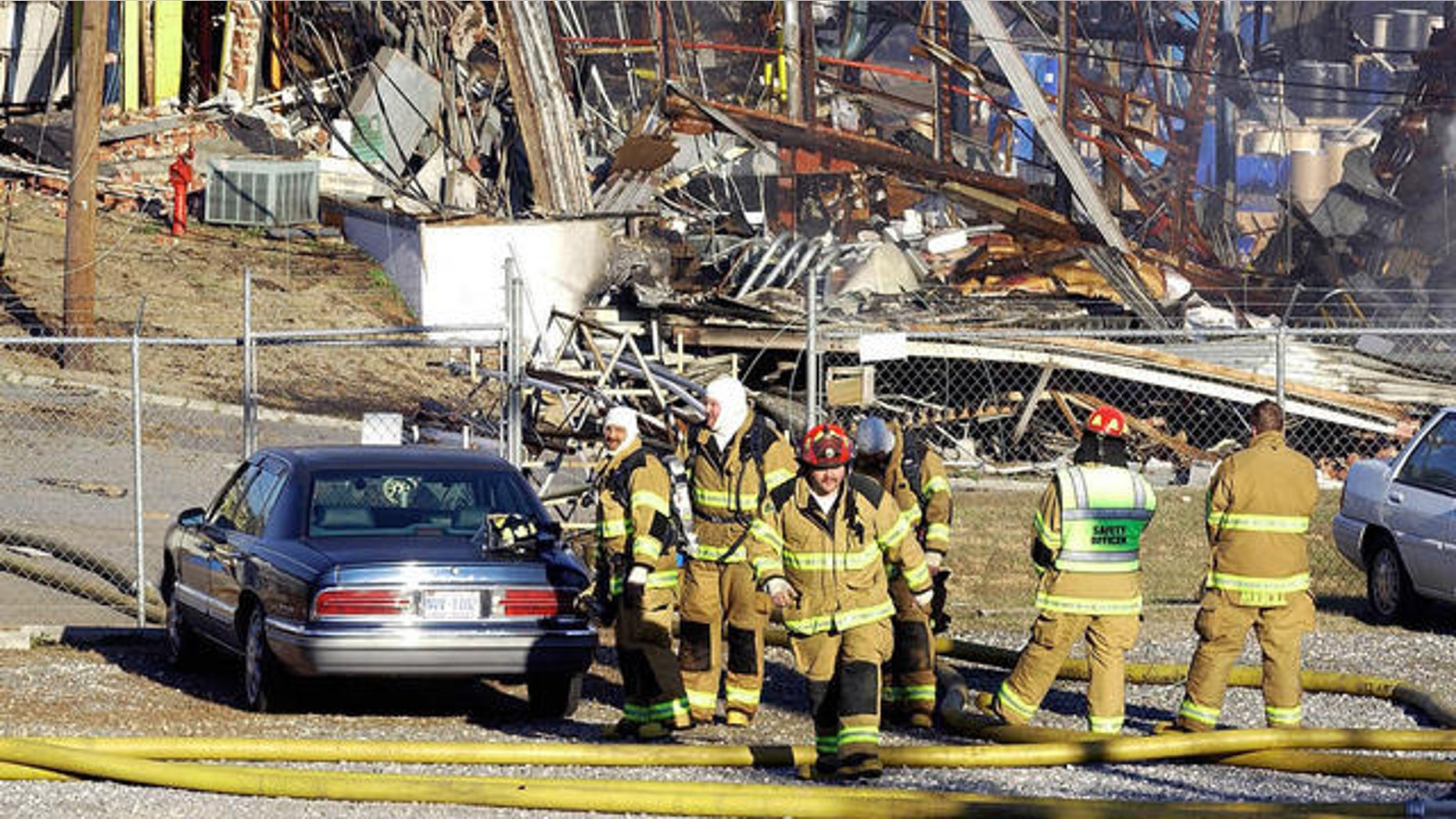 The head of a beleaguered federal program charged with securing dangerous chemicals vowed Friday to swiftly address a mountain of problems that were exposed in a recent internal report, as lawmakers grilled the official over everything from staffing to red tape.
One lawmaker, Rep. Joe Barton, R-Texas, suggested Rand Beers, the Department of Homeland Security undersecretary in charge, resign if he can't fix the problems.
"This is beyond disappointing. You have totally mismanaged this program," Barton said. "We've spent about $90 million a year, and we have no well-developed direction and no plan."
At issue is a program established in 2007 by a bill that directed DHS to review chemical facilities to determine whether they pose a security risk. The idea was to ensure those facilities that are high-risk develop a security plan, subject to DHS review.
But a November memo, which Fox News exclusively obtained and reported on late last year, revealed problems ranging from wasteful spending to a largely unqualified workforce. The memo said the office had not yet conducted a compliance inspection and only recently started to approve security plans -- with thousands still on the back burner.
"As the report suggests, and as we acknowledged, (the program) still has a number of challenges to address," Beers said Friday, before a House Energy and Commerce subcommittee hearing.
He said the agency would move "quickly and strategically" to address the problems.
"We will make the necessary course correction to improve the program to protect the nation," he said.
One congressional source said that while the office has started to approve security plans, even those are only conditional approvals.
Beers defended the progress that had been made. He said officials have narrowed down the list of facilities that would fall under the program. He also said 1,600 facilities have totally removed "chemicals of interest," and another 700 reduced their chemical stock enough so that they would not be covered under the program.
"I think we can say that there has been a reduction in risk throughout the nation and that the nation has correspondingly been made more secure" because of those changes, he said.
A memo from the House committee also detailed how program officials realized in May 2010 that they had mistakenly put hundreds of facilities in the wrong "tier" -- the tiers are used to classify the risk level of each facility. According to the memo, DHS officials "made clear" that program officials "consciously chose to not tell anyone about" the error.
The problem was later fixed after an internal investigation.
Subsequently, the November memo detailed several challenges for the program, including inadequate training and the employee union. The memo referenced the report from December on FoxNews.com.
Barton said companies have spent "billions" trying to comply, and the U.S. government is putting up $90 million a year for the program, and questioned how officials could be so slow in approving the security plans.
"What I don't seem to understand is how the undersecretary could be so unaware for so long of so many of the internal problems," he said, calling for them to be fixed "immediately."
"It is time to get this thing done. If you can't do it, resign," Barton said.
Rep. Henry Waxman, D-Calif., also expressed concern, though he said part of the problem is the way the security program was initially crafted. He said the original legislation did not do enough to define how the program would operate.
"It's clear that implementation has stumbled because of serious challenges and limitations in the program," Waxman said.