Defamation suit filed against pen-named Utah mayor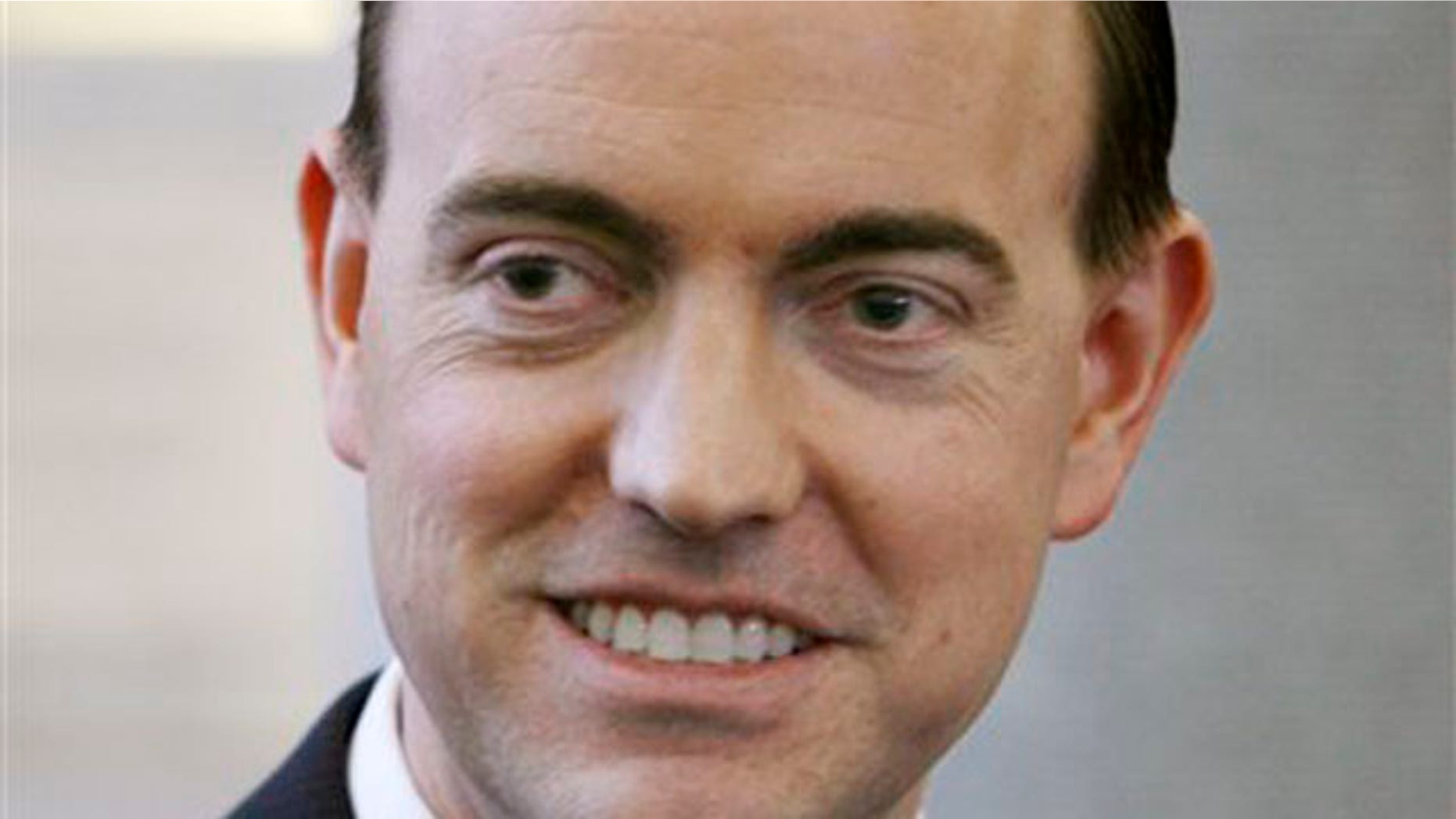 SALT LAKE CITY – A Utah mayor who wrote news stories under a false identify was sued for defamation on the same day he announced he will seek the Republican nomination to run for Salt Lake County mayor.
West Valley City Mayor Mike Winder wrote more than a dozen newspaper stories promoting his city and even quoting himself in 2011 under the name Peter Burwash, which he says he found on the Internet.
He also swiped a photo of a California man named Peter Burwash and submitted it for inclusion on a list of newspaper contributors.
Burwash, 63, is a former professional tennis player and founder of the world's largest tennis management firm.
In court papers filed Wednesday, plaintiff Chris Hogan alleged an article by Winder falsely claimed Hogan was accused of extortion and fired from UTOPIA, a fiber-optics network formed by 16 cities to provide Internet service.
Winder disputes Hogan's claims and told The Associated Press on Thursday he will fight the lawsuit as he seeks the new office.
"This lawsuit with its baseless allegations will not slow down our campaign," Winder said.
Winder's story featured information contained in sealed court documents and asserted Hogan was formally, criminally accused of extortion, the lawsuit states.
However, a check of state court records by the AP found that Hogan has never faced any criminal charges in Utah. It's not clear whether the documents cited in the lawsuit remained sealed at the time the story was published.
Hogan worked as a contractor for UTOPIA -- known formally as the Utah Telecommunications Open Infrastructure Agency -- in various capacities from May 2008 to March 2011.
The lawsuit says he was terminated after raising concerns about a potentially illegal subcontractor bidding process that might jeopardize UTOPIA's ability to access $65 million in taxpayer-funded bonds.
Separate state and federal lawsuits arose from Hogan's termination and were the basis for a May 2011 article written by Winder under the Burwash alias, the lawsuit states.
Hogan's latest lawsuit contends Winder conspired with UTOPIA's Executive Director Todd Marriott and other members of the agency's board to "discredit and defame" him through a news article that appeared on the website of a Salt Lake City television station. A message left for Marriott Thursday was not immediately returned.
Hogan contends the story was designed to undermine the allegations he had raised in his federal lawsuit and ensure UTOPIA would not suffer any financial losses.
Winder's West Valley City is UTOPIA's largest stakeholder. His former employer, The Summit Group, provided public relations services to UTOPIA. No one from the agency, which is named as a defendant in the lawsuit, was immediately available for comment on Thursday.
Hogan's latest lawsuit, filed in U. S. District Court, seeks a jury trial, more than $110,000 in lost wages, and unspecified punitive damages. No hearings have been set in the case.
Also among the lawsuit's 14 defendants is Deseret Digital Media, which published Winder's stories under the Burwash alias.
The stories were submitted through Deseret Connect, which allows freelance writers to contribute news items to the Deseret News, KSL television station, the Mormon Times and LDS Church News.
Editors said they did not know the articles had been submitted under a false name, and Winder did not disclose that until Nov. 7.
Deseret Digital Media CEO Clark Gilbert has said company officials "deeply regret" the mayor misrepresented himself.
Winder has since apologized to Burwash and made a substantial financial contribution to three girls' schools in India that Burwash's daughters helped finance. The amount was not disclosed.
Winder also apologized to the West Valley City Council, which publicly reprimanded him for representing the city under false pretenses.