Cuba denies sending troops to Syria to help President Assad
By ,
Published January 03, 2017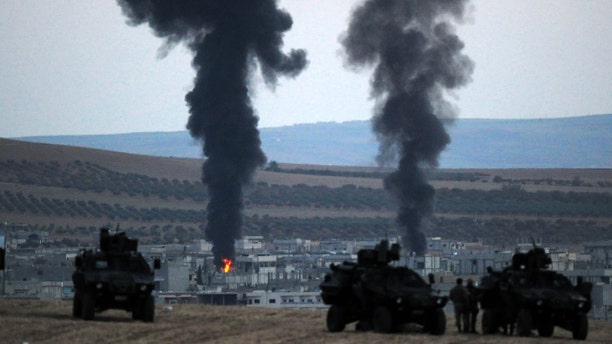 Cuban government officials say reports that they have sent to troops to Syria to help President Bashar al-Assad fend off any efforts to oust him or weaken his regime are "irresponsible and unfounded."
The denial by Gerardo Penalver, a Cuban Foreign Ministry senior official, followed a report by the University of Miami's Institute for Cuban and Cuban-American Studies about unconfirmed claims that Cuban troops were in Syria to lend support to Assad and to Russia's military operations there, according to Reuters.
Concerns have been growing in the U.S. that contrary to Russian President Vladimir Putin's claims that his nation's military actions in Syria are intended to target the terrorist group Islamic State, they actually are aiming for anti-government rebels there.
White House spokesman Josh Earnest has said the U.S. government has no evidence to support reports of Cuba's presence in Syria.
The United States and Cuba re-established full diplomatic relations in July, eight months after both governments announced plans to do so, to the shock of many.
Cuban President Raul Castro has made no secret of his opposition to Western involvement in the Syria, which he said was to blame for the waves of refugees fleeing that nation to primarily European countries.
In a speech he delivered recently at the U.N. General Assembly, Castro defended Putin, and blamed Western industrialized nations for what he described as their colonialism mindset, destabilizing the Middle East, and for the Syrian refugee crisis. Castro said the European Union was obligated to take the refugees "take full and immediate responsibility for the human crisis it helped to generate."
Reuters noted that Cuba sent troops to Africa to support leftists governments in Angola and Ethiopia in the 1970's and 1980's, but has significantly reduced getting militarily involved overseas in recent decades.
Like us on Facebook
Follow us on Twitter & Instagram
https://www.foxnews.com/politics/cuba-denies-sending-troops-to-syria-to-help-president-assad