Cry me a river: Retiring Moran says Congress is 'underpaid'
By ,
Published December 20, 2015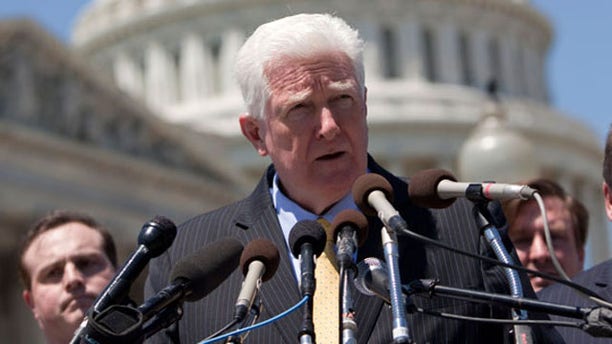 With nothing to lose — except perhaps sympathy from any American making less than $174,000 a year — retiring Democratic Virginia Congressman Jim Moran said in an interview with CQ Roll Call on Thursday that members of Congress are "underpaid."
Never mind that Moran, who represents the sixth-wealthiest district in the nation, still earns more than three times his district's average per-capita income, and about five times more than average per-capita income in the commonwealth. Of course, that $174,000 congressional base salary doesn't even begin to take into account perks like pensions.
Moran's remarks come at a time when Virginia's seasonally adjusted unemployment rate is 4.9 percent. That's still better than the national average, but some localities, like Martinsville, Emporia and Williamsburg cities, still have unemployment rates well into the double digits.
"I think the American people should know that the members of Congress are underpaid," said Moran, noting that many congressmen have to rent a small apartment in Washington or sleep in their offices because they have a home in their district. "I understand that it's widely felt that they underperform, but the fact is that this is the board of directors for the largest economic entity in the world."
Click for more from Watchdog.org.

Moran said it's hard to afford to live "decently" in the Washington, D.C. area.
https://www.foxnews.com/politics/cry-me-a-river-retiring-moran-says-congress-is-underpaid