Court hears case on Texas voter ID law, ruling could impact other states
By ,
Published December 23, 2015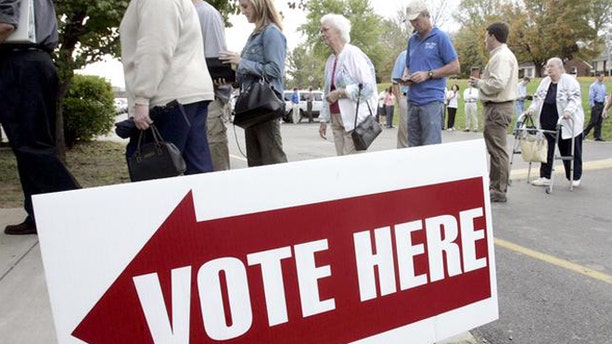 Texas officials said Monday  that residents want voters to have picture IDs at polling places, part of opening statements in a federal case that could impact several states with similar laws.
A three-judge panel in Washington, D.C., is hearing the case, which is scheduled to last five days. A ruling is expected by next month.
The state argued the law represents the will of the people and does not run afoul of the Voting Rights Act, passed in 1965 to ensure minorities' right to vote.
"Texas Democrats, like their national counterparts, have been wholly out of step with their constituents," said Adam Mortara, a lawyer representing Texas. "Voters want photo ID."
The law was approved last year by the Republican-controlled state legislature to prevent voter fraud, then signed into law by Gov. Rick Perry.
The Justice Department blocked the law this spring, saying it violates the federal act  and unfairly impacts Hispanic and other minority voters -- who tend to vote Democratic.
The federal act in part says states with a history of discriminatory laws need Justice Department approval before changing voter laws.
Mortara also said the state's statute is in line with similar laws that have cleared legal challenges in Indiana and Georgia. He also said the Justice Department would not be able to prove that any voters -- and particularly minority voters -- would be hindered by the law.
Texas filed the suit with the expectation the Obama administration would attempt to have the law repealed.
Lawyers for the Justice Department strongly disputed Texas' view.
Elizabeth Westfall, in her opening for the agency, said the evidence would show as many as 1.4 million voters lack any form of acceptable identification under the new Texas law. She also stressed Texas wouldn't be able to prove there was no intent to discriminate against minority voters when it passed the law.
"Texas will be unable to meet its burden," she said.
Westfall also noted the law was passed in the Texas Legislature under "the uniform objection" of minority lawmakers and that the Justice
The Justice Department's evidence in the case is also being questioned.
A data-collection agency Catalist, used by an expert witness for the administration, lists among its clients some of the country's most influential liberal groups including the Democratic House and Senate campaign committees, Planned Parenthood and the 2008 Obama campaign.
House Judiciary Committee Chairman Lamar Smith, R-Texas, last week asked Attorney General Eric Holder why such a firm is providing the data.
The panel's ruling will likely impact at least 15 other states – including Mississippi and South Carolina -- with similar legislation either having passed or pending.
However, the final decision is expected to end up in the Supreme Court.
The trial marks the second time in months that Texas and the Justice Department have argued in Washington over the Voting Rights Act. In January, the two sides spent two weeks arguing in front of a similar three-judge panel about Texas' redrawn congressional maps. No final decision has been made in that case, but a federal court has approved interim maps that have allowed Texas elections to go ahead.
Many of the key players in that case have returned for this one. As in January, Mortara is serving as one of Texas' lead attorneys and several Justice Department lawyers who worked on that trial are working on this one. One of the judges in this week's trial, Rosemary Collyer, appointed in 2002 by President George W. Bush, is also involved in both cases.
The other judges hearing the voter ID case are David Tatel, appointed by President Bill Clinton in 1994, and Robert Wilkins, appointed in 2010 by President Obama.
The Associated Press contributed to this report.
https://www.foxnews.com/politics/court-hears-case-on-texas-voter-id-law-ruling-could-impact-other-states