Corruption scandals deal District of Columbia a blow after years of success
By ,
Published December 23, 2015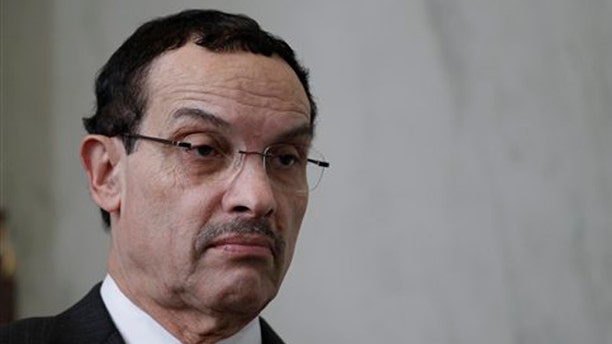 The District of Columbia after more than a decade of revival and shedding its reputation as one of the county's most deadly and financially mismanaged cities is amid arguably its worst spate of corruption in modern history.
Last week, a campaign consultant to Mayor Vincent C. Gray admitted in federal court the Democratic mayor was elected in 2010 with the help of roughly $650,000 in illicit funds from a city businessman.
The plea follows City Council Chairman Kwame Brown, Democrat, resigning last month after pleading guilty to federal charges of falsifying mortgage documents. And Council member Harry Thomas Jr. is serving a three-year prison term for stealing $353,000 in taxpayer money earmarked for youth programs. He pleaded guilty to federal corruption charges in January.
The City Hall corruption comes amid years of prosperity in which the nation's capital became known as a nearly recession-proof city and a preferred market for such celebrity chefs and restaurateurs as Mike Issabella.
The changes mark a long road of success since the 1990s -- when the city, in part because of the crack epidemic, became known as "the murder capital." Today the murder rate is at a roughly 40-year low.
The most recent scandals also threaten to overshadow the city's most infamous political scandal -- in January 1990 when then-Mayor Marion Barry was caught smoking crack with a prostitute in a hotel room.
The mismanagement of the city budget by Barry and successor Mayor Sharon Pratt Kelly, Democrats, led Congress in 1995 to create a financial control board to oversee District finances. The five-member board has since suspended oversight activities, as the city continues to improve.
The District began making a comeback in the late 1990s when residents in the largely liberal city elected as mayor Tony Williams, a Democrat hailed by residents, including fiscal conservatives, for his tight budget control and for creating business incentives that brought back developers and young professionals, helping revive once-rundown neighborhoods like Penn Quarter and the U Street Corridor.
Williams was followed by Adrian M. Fenty, a progressive Democrat who essentially followed his predecessor's playbook for economic success -- before losing a second term to Gray.
In the court case last week, Eugenia Clarke Harris entered a guilty plea that confirmed that off-the-books payments were being used to pay for consultants, supplies and other expenses supporting Gray. The expenditures were never reported, and prosecutors described the effort as a "shadow campaign."
U.S. Attorney Ronald Machen said the plea casts a darker cloud over an election already tainted by revelations that Gray campaign operatives made illicit payments to a minor mayoral candidate to bash Fenty. Two Gray campaign operatives have already pleaded guilty to their roles in that scheme.
"In 2010, the mayoral campaign was compromised by backroom deals, secret payments and a flood of unreported cash," said Machen, recently appointed by Attorney General Eric Holder to investigate alleged national security leaks.
Gray defeated Fenty by 10 percentage points in the Democratic primary and cruised to victory in the general election.
Three Council members have called for Gray to resign. But the mayor has so far vowed to stay in office and has suggested the calls are politically motivated.
Although the businessman who supplied the shadow campaign funds was not named in court, people familiar with the investigation identified Jeffrey Thompson as the source of the funds. Thompson has not been charged.
Thompson is a partner in an accounting firm and the owner of a managed care company that has the single largest contract in District government, valued at up to $322 million annually. He and his network of donors -- employees, associates and their relatives -- have been major contributors to city politicians. They've also contributed to candidates for federal office, including President Obama and 2008 presidential candidate Hillary Clinton.
None of the shadow campaign funds were reported to the district's Office of Campaign Finance.
The Associated Press contributed to this report.
https://www.foxnews.com/politics/corruption-scandals-deal-district-of-columbia-a-blow-after-years-of-success