Coburn Report Shows Billions in Education Budget Spent on 'School House Pork'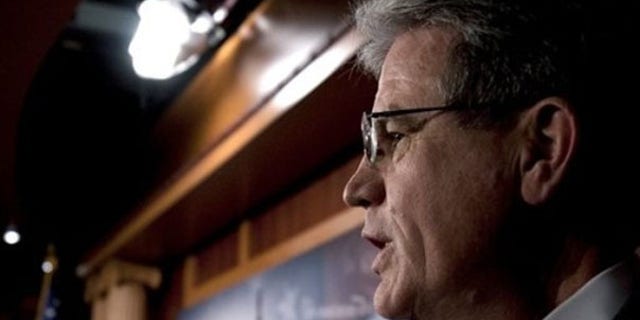 NEWYou can now listen to Fox News articles!
What do mariachi classes, wine studies and the Rock and Roll Hall of Fame have in common?
They were all funded by federal Department of Education earmarks, according to an extensive new report released Thursday by Sen. Tom Coburn.
The Oklahoma Republican, in a study called "School House Pork," is urging the federal government to suspend these education "slush funds" after finding that lawmakers have secured 5,563 such earmarks, worth $2.3 billion over the past decade. While earmark advocates argue they're a way to ensure taxpayer money is going toward worthy projects, Coburn's report claims the recipients often were not "deserving or needy" of the extra funding.
The programs were "created by Congress to improve the American educational system, but have been compromised by political interests and are overrun with education pork," the report says.
Coburn's study focuses on two Education Department funds -- the Fund for the Improvement of Postsecondary Education and the Fund for the Improvement of Education. He told Fox News the Congress is not focusing on priorities in allocating the money.
"We're in tough times and we're still doing this kind of stupid stuff," Coburn said Thursday. "Everybody's thinking we have to raise taxes, the first thing we need to do is cut back waste."
The report, claiming money often went to the schools with the best lobbyists, drew attention to dozens of questionable earmarks. Here are some of the highlights:
-- A Las Vegas school district received a $25,000 earmark in 2005 for a mariachi music program.
-- Jackson State University benefited from a $478,941 earmark to look at studying a school of osteopathic medicine. However, a local newspaper reported that the commissioner of higher education in Mississippi had "no intention" of opening one.
-- Central Washington University received $191,593 in 2008 for "curriculum development," which included a curriculum based on local wines.
-- Lawmakers secured more than $181 million in earmarks over the past decade for programs and projects that would bear their name. This included $1.9 million in 2008 for the Charles B. Rangel Center for Public Service; two earmarks over two years worth more than $19 million for the Edward M. Kennedy Institute for the Senate; $2.4 million for the Lott Leadership Institute, named after former Sen. Trent Lott; and two earmarks worth $10 million for the Strom Thurmond Fitness and Wellness Center.
-- Fifteen earmarks worth $2.7 million went to zoos over the past decade. This included four earmarks totaling $1 million for the Philadelphia Zoo.
-- Several education earmarks funded local and national halls of fame. The National Baseball Hall of Fame got $450,000 in 2005, the Rock and Roll Hall of Fame got $200,000 in 2002 and the National Aviation Hall of Fame got $400,000 in 2001 -- then another $200,000 earmark in 2005.
-- Lawmakers secured $273,000 for a program in Blue Springs, Mo., aimed at fighting Goth culture.
-- Through seven earmarks, more than $5 million went to the Andre Agassi College Prep Academy.