CNN on-screen graphic asks if US is 'giving Saudis more time to form cover story' on Jamal Khashoggi's apparent murder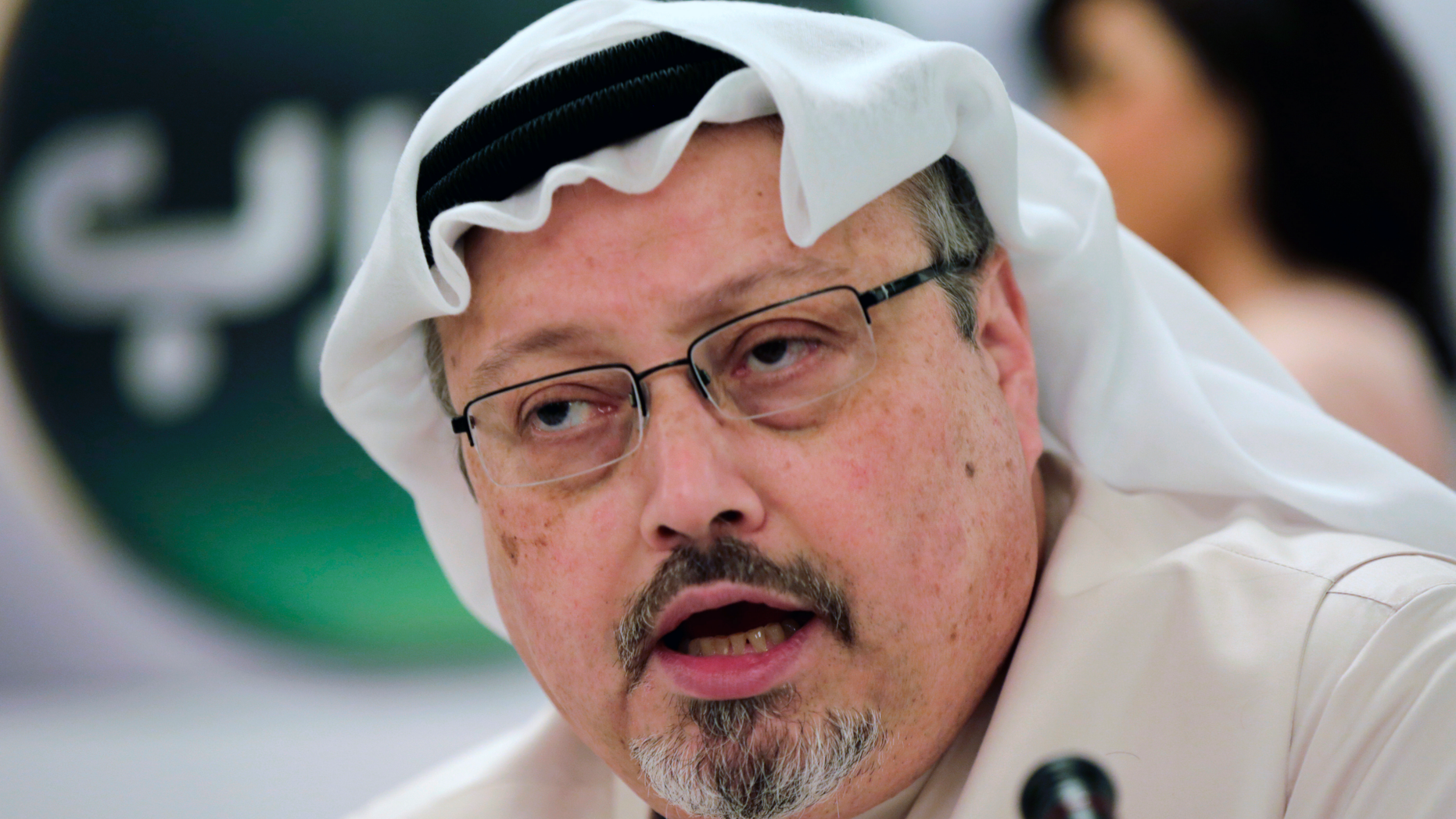 News of Washington Post columnist Jamal Khashoggi's apparent murder has captivated the world as the nation waits for President Trump to respond – but some mainstream media organizations have a theory.
CNN repeatedly aired a chyron on Thursday afternoon that asked, "Is U.S. just giving Saudis more time to form cover story?"
While the question was plastered on CNN's screen, anchor Ana Cabrera read from a Washington Post report that said "the Trump administration and the Saudi royal family are searching for a mutually agreeable explanation… one that will avoid implicating Crown Prince Mohammed bin Salan."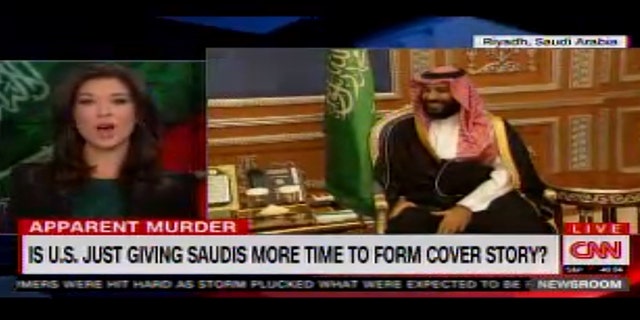 Earlier in the day, CNN aired the same chyron when Sen. Chris Van Hollen, D-Md., joined anchor Wolf Blitzer to discuss the situation. During the segment, Van Hollen called Trump the "mouthpiece" for the Saudi regime and its denials.
Secretary of State Mike Pompeo and Trump have opted against rushing to judgement despite Republican senators calling for consequences for Saudi Arabia.
Last week, MSNBC "All In" host Chris Hayes took to Twitter with a bizarre conspiracy theory, pondering if wealthy Saudis are shelling out cash to Trump in exchange for the authorization to kill critics.
Hayes tweeted, "Would be nice to definitively rule out that the Saudis are paying the president massive bribes in exchange for tacit approval for murdering critics!"
The Post on Wednesday night published what the paper called Khashoggi's "last" column, submitted before the activist vanished during a visit to the Saudi Consulate in Istanbul.
Atop the opinion piece, titled "What the Arab world needs most is free expression," Karen Attiah, the Global Opinions editor, shared a note explaining that the newspaper initially postponed releasing the piece "because we hoped Jamal would come back to us so that he and I could edit it together."
"Now I have to accept: That is not going to happen. This is the last piece of his I will edit for The Post," Attiah wrote.
Following Khashoggi's disappearance at the consulate, Turkish officials have said they feared he was killed and dismembered inside.
Saudi officials have called the allegations "baseless," but multiple media outlets reported Monday that the Saudi government has considered saying rogue intelligence operatives murdered Khashoggi by mistake inside the kingdom's consulate during an interrogation that went wrong.
Fox News' Alex Pappas and Elizabeth Zwirz contributed to this report.