Clinton says term 'radical Islam' an injustice to vast majority of Muslims
By ,
Published December 20, 2015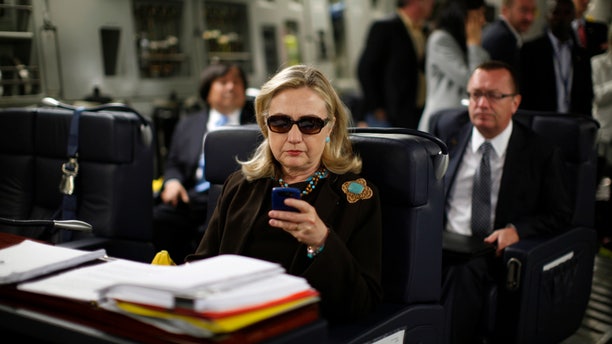 Democratic presidential front-runner Hillary Clinton declined Sunday to say that a "radical" form of Islam is behind terror attacks connected to the Islamic State and other such attacks committed by fringe members of the Muslim religion.
"I don't want to do that because, No. 1, it doesn't do justice to the vast numbers of Muslims in our own country and around the world who are peaceful people," she told ABC's "This Week."
Clinton spoke four days after Muslim husband-wife couple Syed Farook and Tashfeen Malik shot and killed 14 people and wounded dozens of others at an office complex in San Bernardino, Calif.
Her comments are among the latest in an intense debate on whether to call Muslims who commit terror strikes such as the recent ones in California and Paris and the one on Sept. 11, 2001, "radical Islamists" or "Islamic extremists."
President Obama, set to make an Oval Office address to the America public Sunday night about domestic terror, has also been criticized for not using either term. He has instead used the term "violent extremists," using an argument similar to Clinton's.
On the 2016 presidential campaign trail, leading GOP candidate Donald Trump recently called out Obama on the issue.
"Radical Islamic terrorism," Trump said at an event Friday. "We have a president that refuses to use the term. …There's something going on with him that we don't know about."
On Sunday, Clinton also defended saying publicly, as secretary of state, that the Benghazi terror attacks were inspired by an anti-Islamic video, blaming "the fog of war."
Recently released emails from Clinton reveal intelligence suggested the Sept. 11, 2012, attacks on a U.S. outpost in Benghazi, Libya, were terror related.
Other emails indicate Clinton knew the attacks were terror related, then told the American public otherwise.
Four Americans were killed in the attacks.
Clinton acknowledged Sunday that the San Bernardino massacre was a "terrorist attack" and predicted that Obama will announce an "intensification" of existing strategy to fight ISIS, a move she supports.
"Nobody is arguing with that," she said.
Still, Clinton said the recent massacre, in which the couple appeared to have used legally purchased assault-style rifles, underscores the need for tighter gun control.
"We have to take account … our gun laws and the easy access to those guns by people who shouldn't get them," she said.
She cited the mentally ill, fugitives, felons and Congress "continuing to refuse to prohibit people on the 'no-fly' list from getting guns, which include a lot of domestic and international terrorists."
As Clinton has in the past, she also called for comprehensive background checks for potential gun buyers.
"We need to close the gun show loophole, close the online loophole … and end the liability for gun sellers," she said.
https://www.foxnews.com/politics/clinton-says-term-radical-islam-an-injustice-to-vast-majority-of-muslims