Christie: America heading toward 'paternalistic entitlement society'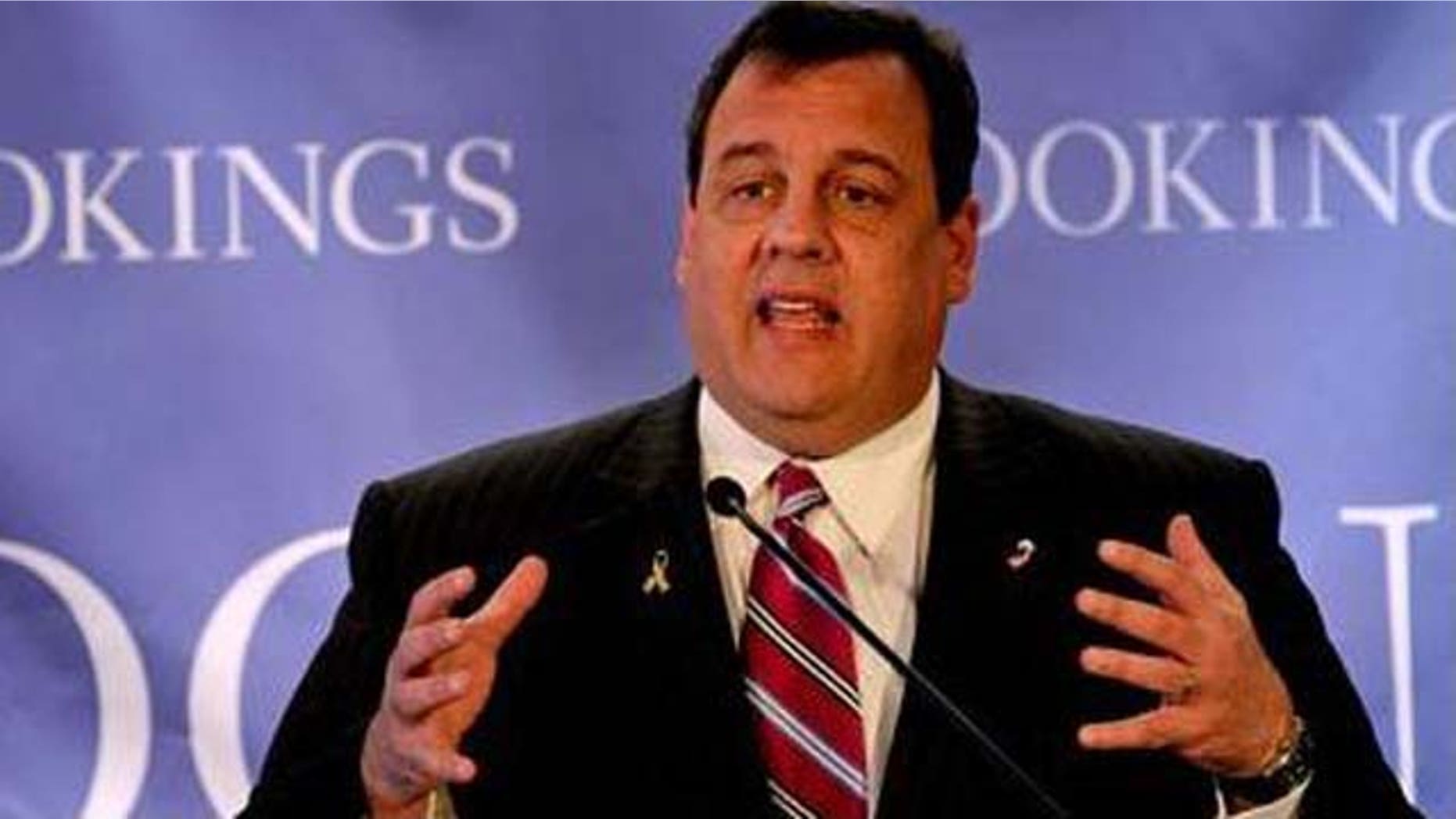 New Jersey Gov. Chris Christie says America is in the least optimistic period he's ever seen and fears the country will soon become a "paternalistic entitlement society" in which residents will sit on the couch, waiting for their next government check.
The first-term Republican governor made the remarks during a conference Tuesday in New York hosted by former President George W. Bush.
Among those in attendance were Henry Kissinger and such prominent GOP lawmakers as House Budget Committee Chairman Paul Ryan, R-Wis.
"It's because government's now telling (Americans) to stop dreaming, stop striving, we'll take care of you. We're turning into a paternalistic entitlement society. That will not just bankrupt us financially, it will bankrupt us morally," Christie said at the Bush Institute Conference on taxes and economic growth.
"When the American people no longer believe that this is a place where only their willingness to work hard and to act with honor and integrity and ingenuity determines their success in life, then we'll have a bunch of people sitting on a couch waiting for their next government check."
Bush spoke for about 15 minutes during the day-long event, at one point saying he wished a series of tax cuts from his administration and supported by Republican lawmakers on Capitol Hill were not named after him.
"If they're called some other body's tax cuts, they're probably less likely to be raised," he said.
Christie focused mostly on New Jersey budget issues during his 30-minute speech. But he also touched on national policy, saying this is the least optimistic period he's ever seen.
Democratic leaders in New Jersey criticized the remarks, saying Christie was catering to his conservative audience at the expense of working-class New Jerseyans.
"It's amazing that even as the governor is caught up in his frenzied efforts to curry favor with the far-right element in the Republican Party ... he still finds time to express his resentment and anger toward regular working people," state Sen. Barbara Buono, D-Middlesex, told The Star-Ledger of Newark.
The Associated Press contributed to this report.