Chinese activist details persecution to Congress, says he won't be silenced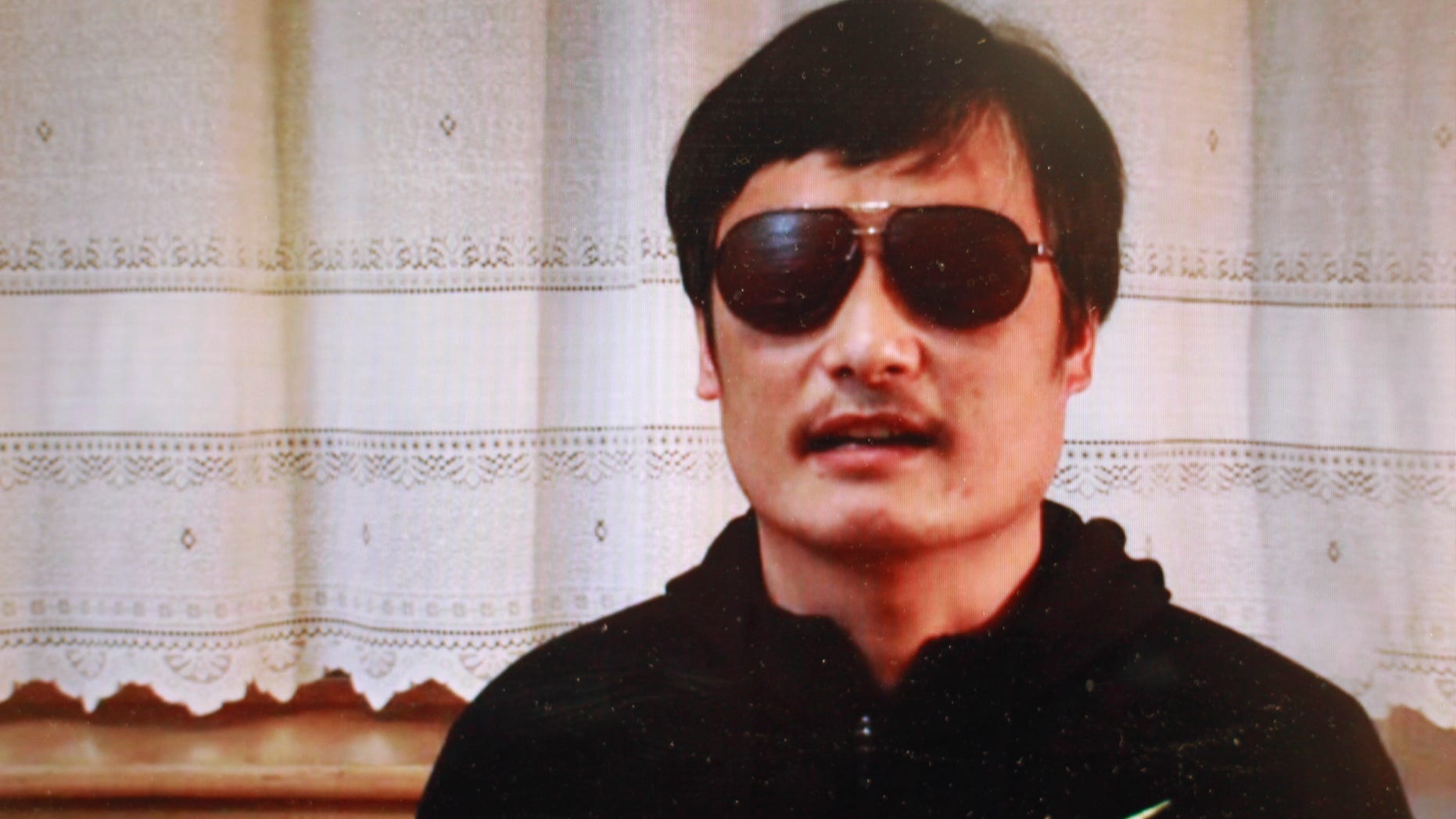 The Chinese dissident whose activism against his country's practice of forced abortion and sterilization made him a wanted man declared Tuesday by telephone before a Capitol Hill hearing that he "cannot be silent" in the face of "evils" against women and children.
Chen Guangcheng also described the persecution his family has suffered, and the diplomatic crisis surrounding him has not quite been resolved. Despite claims that he would be allowed to travel to America to study, Rep. Chris Smith, R-N.J., one of his top defenders on Capitol Hill, said Tuesday that Chen is still in a Chinese hospital, not allowed visitors.
Smith also said there's been no progress on Chen's travel visa, though the State Department said U.S. visas for Chen and his family are ready for them once Beijing gives the green light.
Chen was defiant Tuesday, as he called in to a congressional hearing in Washington chaired by Smith for the second time in less than two weeks.
Through a translator, Chen addressed his activism in China and said he "cannot be silent" on those issues.
But he also complained that his elder brother, nephew and sister-in-law had all been beaten by Chinese authorities since Chen fled house arrest in late April.
Chen said a charge of homicide brought against his nephew was "trumped up."
Rights activist Bob Fu, who translated Chen's comments, earlier testified that Chen's nephew had injured several people who had burst into his home without warrants.
Chen's escape from his home village is what triggered the diplomatic standoff last month. Chen sought asylum in the U.S. Embassy in Beijing and stayed there for days until he finally left for a hospital to see his family and seek medical treatment.
Chen said Tuesday that his wife and two children are doing fine, and he thanked those in America who have supported his cause.
As Smith expressed concern Chen is stuck in "de facto house arrest" at the hospital, State Department spokeswoman Victoria Nuland said the visa processing was completed more than a week ago for Chen, his wife and two children, to allow him to study in New York.
China has said it would accept Chen's application for travel documents to leave the country.
The Associated Press contributed to this report.