Bipartisan Seating? Mystery Dates, But No Cooties in It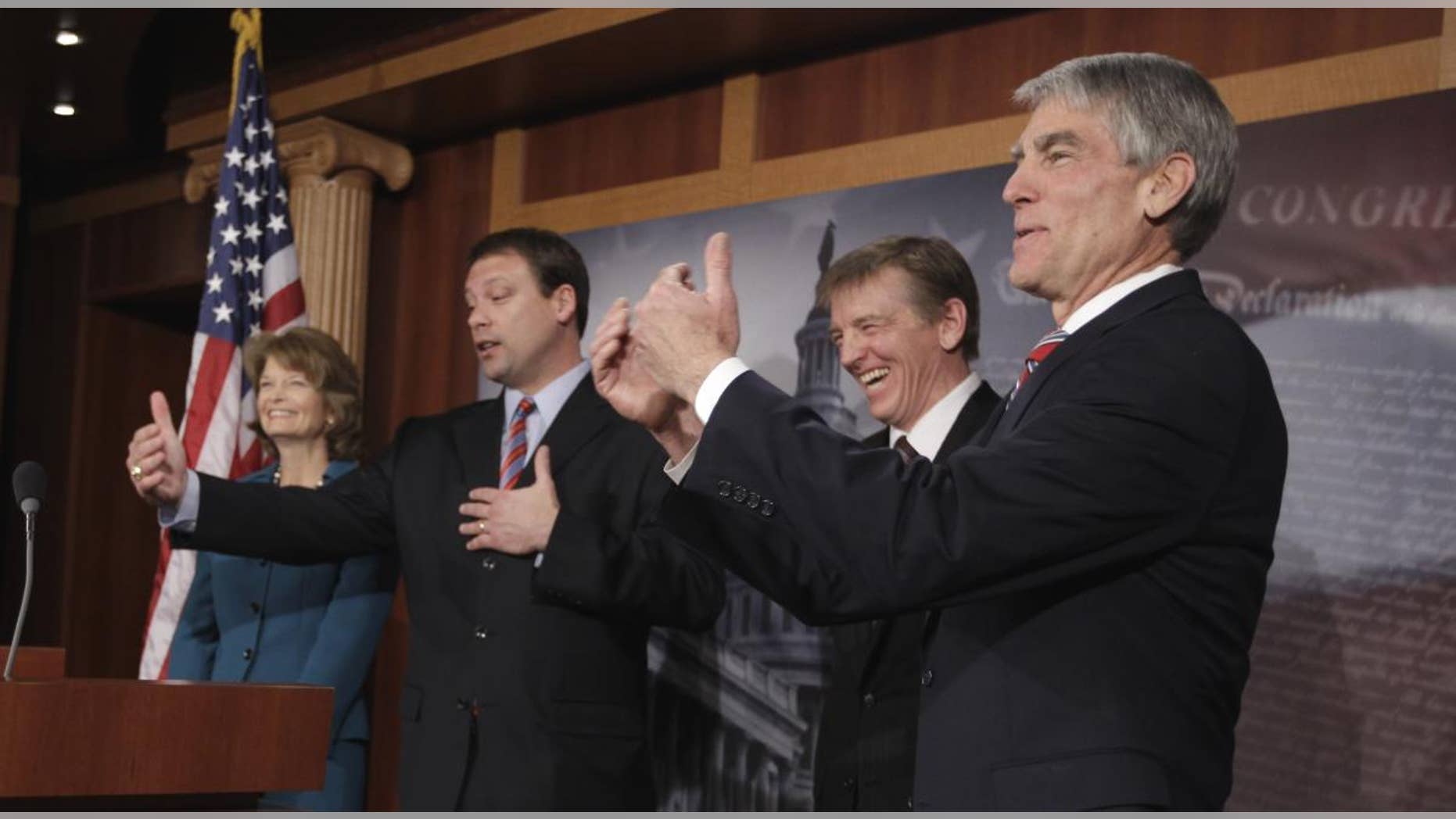 Scores of senators and congressmen are preparing to cast 100 years of history aside for Tuesday night's State of the Union address by President Barack Obama. Conservatives, liberals, and moderates alike plan to mix it up when it comes to the usual seating arrangement, with many hoping this bipartisan act of symbolism has a real affect as they tackle the weighty problems of the day, bringing down the debt and deficit, getting Americans back to work, and finding alternative sources of energy, among many other sticky issues.
Partisan seating has been a part of the annual address to Congress since roughly 1911, according to the nonpartisan Congressional Research Service, which dates the seating at least to the address by President William Howard Taft which was broadcast for the first time on the radio.
Some have dismissed this simple act as a one-shot deal not likely to change anything and said members should be judged more by their actions than by where they array themselves in the House chamber for one night.
But Sen. Lisa Murkowski, R-Alaska, who first joined with the author of the concept, Sen. Mark Udall, D-Colo., told reporters, "It is a symbolic gesture, but why not start off with a symbolic gesture?...There are no cooties to be had."
Yet even as the Republican said that, she cautioned reporters not to obsess over who's sitting where. Too late for that.
All day, reporters waited to find out who, if anyone, House Minority Leader Nancy Pelosi, D-Calif., would ask to the proverbial State of the Union prom. Her counterpart on the GOP side, Rep. Eric Cantor, R-Va., revealed that he extended an offer to the former speaker, but Pelosi ended the suspense Tuesday afternoon with a tweet, "I thank @GOPLeader (Cantor) for his SOTU offer, but I invited my friend Rep. Bartlett from MD yesterday & am pleased he accepted." That's Republican Roscoe Bartlett. Remember, Pelosi's father was a long time pol from Baltimore.
Udall was also guilty of keeping reporters on the hook. "I have a mystery seat mate tonight...Stay tuned," Udall teased. And in case you were wondering, Murkowski said she has arranged "a double date," telling reporters that she'll be sitting between Sens. Barbara Mikulski, D-Md., and Daniel Akaka, D-Ha.
As for how all of this will be put into practice in a packed room where confusion and jockeying for position before cameras abounds, Rep. Heath Shuler, D-NC, said, "I'm not sure. The hardest part is probably going to be how we find seats together."
Some have predicted more awkward moments, with the president's party traditionally standing in rowdy applause, which could have Tuesday night looking a bit like a game of "Whack-a-Mole," but Udall predicted there could actually be more bipartisan ovations, instead.
Udall and his supporters plan "to propose some additional ideas how we can work in a bipartisan fashion," suggesting one might be a bipartisan lunch for all senators once a month.
But all of this strum and drang (or 'sturm und drang' for you purists) over one night on the calendar certainly has its skeptics.
"The seating arrangement at the State of the Union will mean absolutely nothing in the end," Sen. Mitch McConnell, R-Ky. told Politico's Mike Allen at a forum on Tuesday, warning that it could actually be more of a distraction for Obama. Instead, McConnell urged reporters to undertake what some might perceive as a more partisan exercise. "Count how many times the president uses the word 'investment,' which is a Latin term for 'spending'," McConnell suggested.