Beto O'Rourke apologizes for 1991 article, demeaning comments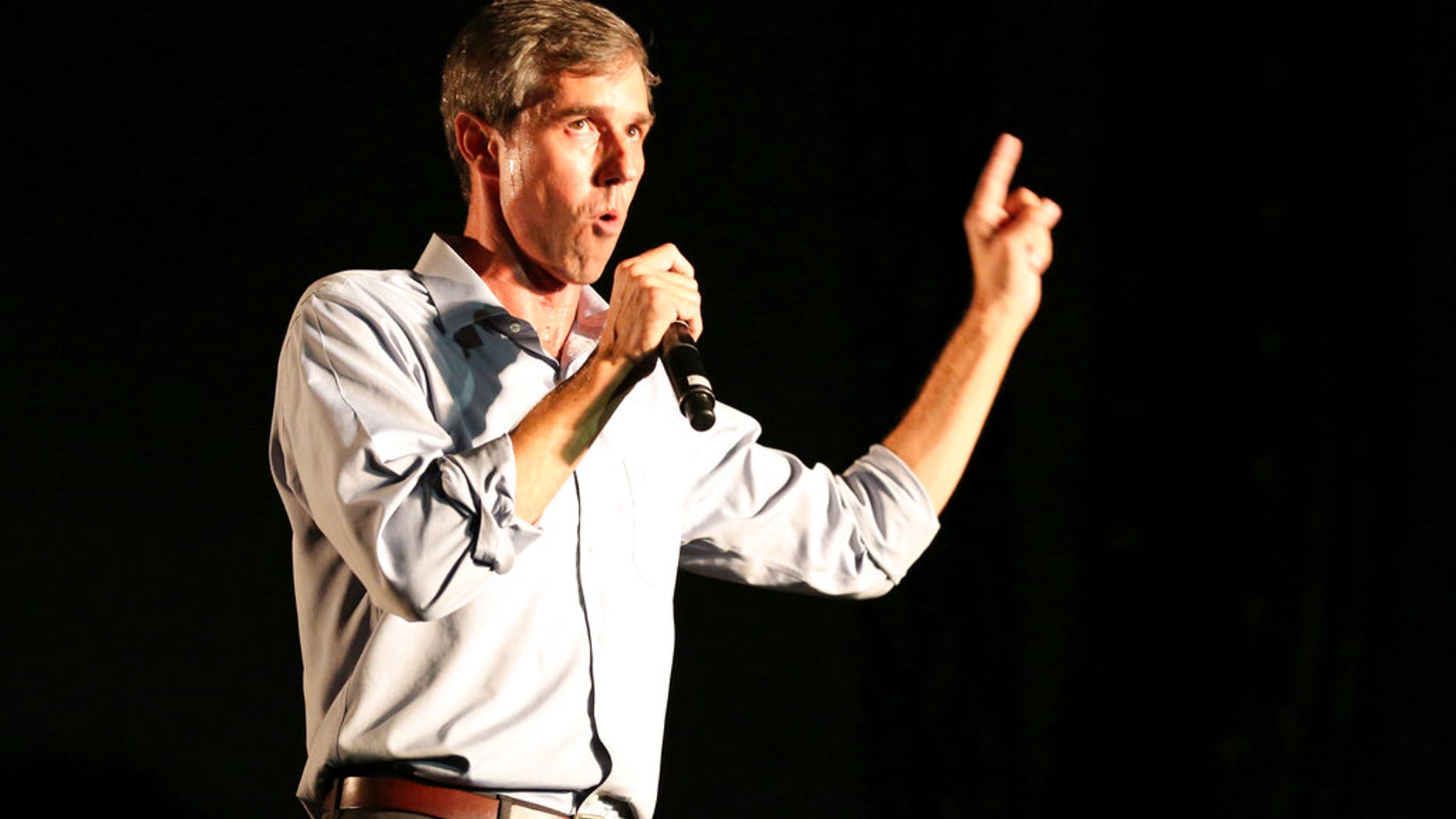 U.S. Senate candidate Beto O'Rourke, D-Texas, offered his apologies Monday for a 1991 article he wrote in which described the actresses of a musical he reviewed as having "phenomenally large breasts and tight buttocks."
The article was a review of the Broadway musical "The Will Roger Follies." It was originally published in the Columbia Daily Spectator, the university's student paper, when O'Rourke was 19-years-old. Archives suggest it was the only article O'Rouke wrote for the university paper.
Politico unearthed the Oct. 10, 1991 article on Monday, writing that O'Rourke had criticized the musical has "one of the most glaring examples of the sickening excesses and moral degradations of our culture."
A three-term El Paso congressman, O'Rourke will face GOP rival Sen. Ted Cruz, R-Texas, in the November midterms.
O'Rourke wrote that the musical "is produced and directed in such a showy, glitzy, and ultimately, tacky manner, that one cannot help feeling disgusted throughout the show. Keith Carradine in the lead role is surrounded by perma-smile actresses whose only qualifications seem to be their phenomenally large breasts and tight buttocks."
O'Rourke apologized after the Politico report writing, "I am ashamed of what I wrote and I apologize. There is no excuse for making disrespectful and demeaning comments about women."
Politico said the article was flagged by an O'Rourke opponent.
The report is not the first to dig up controversies from O'Rourke's past. The Democratic U.S. Senate Candidate has admitted to being arrested twice in the 1990s, once for trespassing on the University of Texas at El Paso and another time for allegedly driving while under the influence.
The Associated Press contributed to this report.