Barbour to Foreclosure-Hit Nevada Tuesday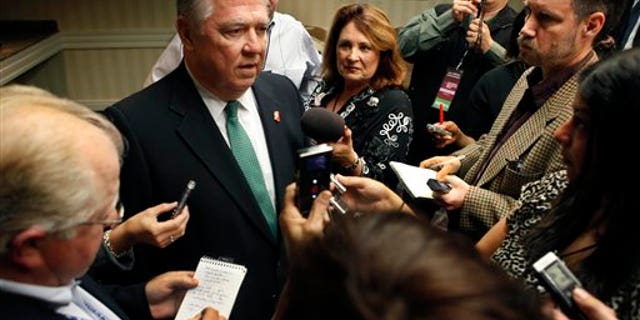 NEWYou can now listen to Fox News articles!
Mississippi Governor Haley Barbour travels to Carson City Tuesday where he'll meet with Nevada counterpart, Republican Governor Brian Sandoval, and lunch with state legislators.
Barbour's visit to the Silver State comes soon after word his political action committee, Haley's PAC, snatched up Florida GOP operative Sally Bradshaw. Bradshaw advised Mitt Romney's presidential campaign in 2008 and has intimate knowledge of the political environment in Florida, having served as campaign manager and chief of staff for former Florida Gov. Jeb Bush. Her defection from Romney is a key gain for Barbour and another sign he's seriously staffing up for a presidential run.
The Mississippi governor has boomeranged around the country in March, making public appearances in Iowa, Florida, DC, California, and Illinois. Next week, Barbour will be in New Hampshire for two days shaking hands with Republicans in the crucial primary state.
If Barbour chooses to run, Nevada will be a critical early battleground, with a caucus scheduled right after the Iowa and New Hampshire contests.
Battered by the economic downturn, Nevada hast posted the highest foreclosure rate in the nation for fifty straight months, with one in every 119 Nevada housing units filing foreclosure in the month of February, according to RealtyTrac. The White House announced last week that President Obama will visit Reno in April to talk about economic recovery.