Axelrod: No plans for Obama to donate extra to defray deficit despite low tax rate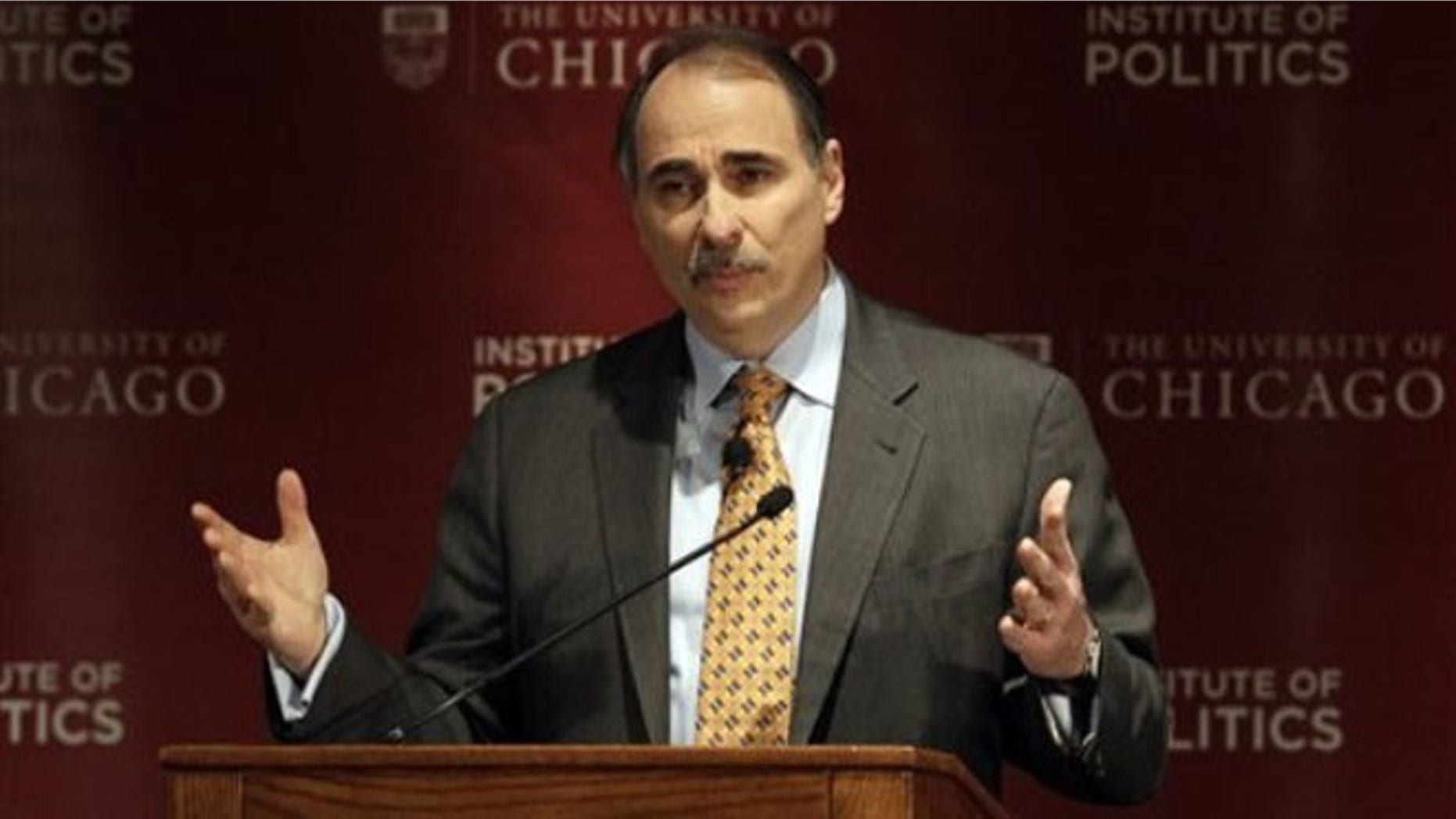 A top campaign adviser to President Obama made clear Sunday that the president has no plans to chip in extra money from his own income to defray the deficit -- and would insist that the tax system itself be changed so that the wealthy pay more.
Campaign strategist David Axelrod was asked on "Fox News Sunday" whether the president might contribute more to the U.S. Treasury after the release of his tax returns showed Obama paid a lower effective tax rate than his secretary. The president and first lady Michelle Obama paid an effective rate of 20.5 percent on gross income of $789,674, a lower rate than the president's secretary -- who earned less than $100,000.
The 20.5 percent rate is also less than the 30 percent Obama wants top earners to pay under the so-called "Buffett rule."
[pullquote]
Obama aides have said the rate disparity between the president and his secretary helps make the case for why the Buffett rule should be implemented. But Axelrod rejected the idea that Obama could just donate some of his extra income to the Treasury absent such a rule.
"That's not the way we operate our tax system, okay?" he said on "Fox News Sunday." "We don't run bake sales. It's not about volunteerism. We all kick in according to the system."
He noted Mitt Romney "pays 14 percent on $20 million" because "the system permits it."
Axelrod said the system Obama is pushing for is "fair," while the one being pushed by the presumptive GOP nominee and congressional Republicans would "exacerbate" the gaps in the system.
Axelrod explained that the reason the president's tax rate was so low was because he donated 22 percent of his income to charity.
"The president's proposal would have him pay a higher rate of taxes in the future," Axelrod added.
Meanwhile, Romney campaign adviser Ed Gillespie said on "Fox News Sunday" that the GOP candidate will release two years of tax returns before the election.
He said Romney is still working on his 2011 taxes.