Arizona's Richard Carmona, Democrat, in Race to Replace Retiring GOP Senator
By ,
Published December 14, 2016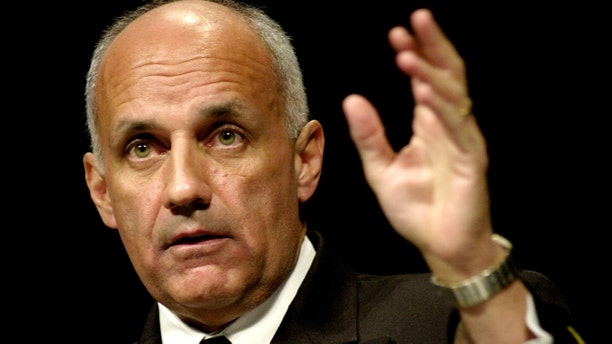 If anyone can turn a tide and bring on an upset, Arizona Democrats are hoping, it's former U.S. Surgeon General Richard Carmona.
Carmona, 62, is trying to fill the seat that will be left by retiring Republican Sen. Jon Kyl.
On Carmona's side is President Bill Clinton, who is schedule to stump for him Wednesday ASU's Sun Devil Performance Lawn.
Carmona's goal is not an easy one in a state that leans Republican. But he has more than demonstrated, his supporters note, that he hardly shrinks from tough odds.
He grew up in Harlem. He says his parents struggled with alcohol and drug abuse, and says he was at times homeless as a youth.
He dropped out of high school and went into the Army at age 17. He came out of Vietnam with two Bronze Stars and two Purple Hearts. When he returned to the States, he earned his high school equivalency degree and subsequently ended up getting a medical degree.
Besides being a surgeon, he also worked as a deputy sheriff and SWAT team leader. In 2002, Bush nominated him to serve as the nation's top doctor.
Democrats are pushing Carmona's personal story of overcoming hurdles as the image they want voters to carry with them as they prepare to head to the polls.
Republicans are portraying Carmona as President Barack Obama's personal recruit to serve as the next U.S. senator from Arizona.
"Richard Carmona, Barack Obama's rubberstamp," says a recent ad from Republican nominee Jeff Flake.
Time will tell which narrative proves most powerful with the state's conservative-leaning voters, but Carmona's eye-popping resume is giving Democrats hope that they can pull an upset in Arizona and deliver a devastating blow to the GOP's prospects for winning control of the Senate.
Democrats now enjoy an effective 53-47 edge in the Senate.
With fewer than a dozen truly competitive races out there, flipping retiring Kyl's Arizona seat would make it that much more difficult for the GOP to get to a majority.
Flake emerged from the state's bruising Republican primary elections a solid winner over businessman Wil Cardon, who spent more than $6 million of his own money, much of it on ads criticizing the six-term congressman.
While Flake has had a constant presence on the airwaves, Carmona is still unknown to many Arizona voters. He had a relatively quiet primary and focused much of his time then on raising campaign money.
Flake, 49, said he understands why Carmona has focused most of his early ads on talking about what he's done in his life rather than where he stands on the issues.
"There's no doubt he has a great resume and he rightly wants to point to that, but part of the reason for that is he just hasn't developed positions on many issues," Flake said.
Flake cites health care as exhibit A. Flake voted against the Democratic-led effort to expand health insurance coverage and would vote to repeal it if he's elected.
Carmona, who served as surgeon general under Republican former President George W. Bush, has made it hard to discern where he stands on the law.
His ad on health care states: "Republicans and Democrats both got it wrong. We've got to make health care affordable to small business and working families through innovation and preventive care while also cutting waste and fraud."
Carmona's campaign subsequently made clear he would not vote to repeal the law and would work to improve it, but that doesn't come through in his pitch to voters.
"That's about the best stand he can probably take. It doesn't really take a stand on health care, but it does avoid being stigmatized as pro-Democrat or Republican," said David Berman, senior research fellow at Arizona State University. "What has happened in Arizona politics is the strong emergence of independent voters. They like this bad-mouthing-both-parties kind of approach, and he needs these independent voters."
The voter registration records in Arizona indicate that about 36 percent of the state's voters are registered as Republicans, while independents make up a third of the vote and Democrats make up about 30 percent.
The two candidates each had about $1.7 million in the bank in the weeks leading up to their Aug. 28 primary victories. National Democrats have so far dedicated more than $1 million to the race.
National Republicans announced Friday that they are jumping into the race as well with an ad campaign costing $570,000 that depicts Carmona as "handpicked by Obama."
Flake is also getting help from the conservative advocacy group Club for Growth and tea party organizer FreedomWorks for America.
Carmona was back in Tucson when Democrats recruited him to run for Kyl's seat after it became clear that Rep. Gabrielle Giffords would not run because of the head injuries she suffered during a shooting rampage. One of the recruiting pitches came from the president himself. The GOP is now referring to Carmona as "Obama's man in Arizona."
Carmona has tried to keep a distance from Obama.
"I had already pretty much decided I was going to do this by the time I had a conversation," Carmona said in an interview with The Associated Press. "The president didn't recruit me so much as say, `I hope you're seriously considering this,' and that was it. A call of a couple of minutes."
While Carmona emphasizes his resume, he also points to some issues where he and Flake have clear differences.
Immigration is one of them.
Carmona said he admires Bush and the late Sen. Edward M. Kennedy for trying to craft legislation that would increase security at the borders, but also give undocumented immigrants already in the U.S. a pathway to citizenship.
"It's an earned citizenship we're talking about," said Carmona, whose parents are from Puerto Rico.
In the past Flake has also supported comprehensive immigration reform, but during the GOP primary said he no longer could. He said lawlessness along the border called for an exclusive focus on border security. Once achieved, "then we can move onto these areas of reform we obviously have to have," he said in a recent interview.
Flake made his mark in Congress as a leader in the effort to do away with lawmakers' ability to designate federal dollars for local pet projects such as roads and bridges, or to help private companies.
He supported a GOP budget authored by Rep. Paul Ryan that would change how future Medicare beneficiaries now under age 55 would get health care coverage.
Basically, Ryan's plan would provide future seniors with subsidies to help buy a private health plan or buy coverage through a government-run program modeled after the current system.
Carmona said he opposes the Ryan premium-support plan because it transfers financial risks from the government to seniors. Seniors with chronic conditions such as diabetes, heart disease and hypertension will have difficulty getting coverage, he said.
Instead, Carmona proposes reducing health care costs for the elderly by focusing more effort on preventing diseases such as diabetes and by wringing out more waste and fraud. While that prescription is unlikely to upset most voters, Flake said, it also is unlikely to do much to make Medicare solvent.
"The status quo ends Medicare because over time we cannot afford the program the way it is now structured," Flake said.
This story is based on reporting by The Associated Press.
Follow us on twitter.com/foxnewslatino
Like us at facebook.com/foxnewslatino
https://www.foxnews.com/politics/arizonas-richard-carmona-democrat-in-race-to-replace-retiring-gop-senator