3rd-party hopefuls crowd California primary ballot, from a Socialist to Roseanne Barr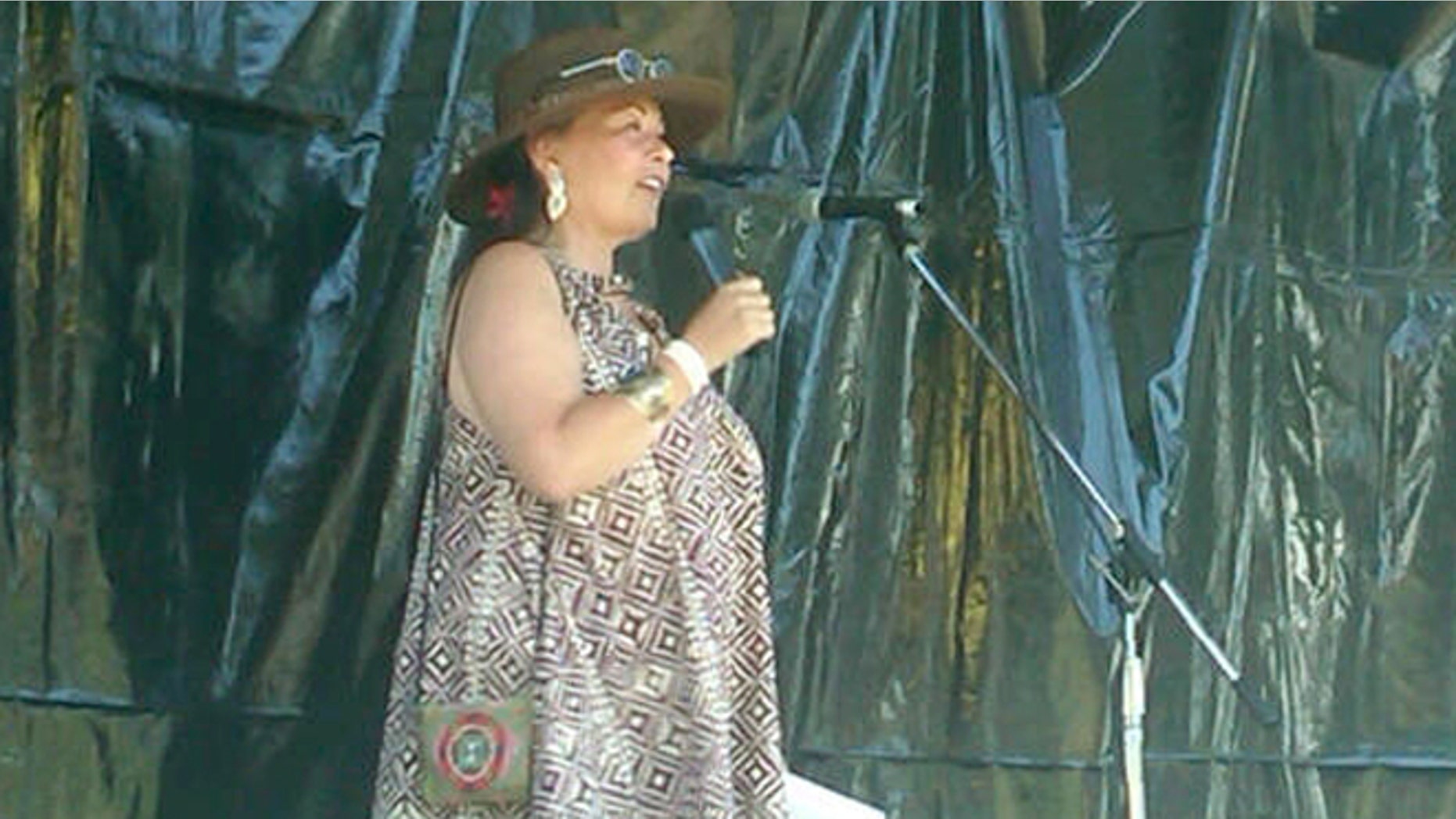 A careful examination of California's presidential ballot will reveal the names Barack Obama, Mitt Romney and Roseanne Barr.
Yes, that Roseanne -- along with 22 other candidates for the White House.
Since President Obama is the only Democrat running here on Tuesday and Mitt Romney's competitors have fallen by the wayside, it's a foregone conclusion the two will easily win their respective contests and eventually secure their party's presidential nomination. But for voters not satisfied with those choices, there are alternatives, including Barr, a Green Party candidate.
"This campaigning stuff is really grueling," Barr told Fox News in an interview. "If you didn't really believe in what you were doing, I don't know why you'd want to do it."
Even some of Barr's fellow Green Party members think her run is more a stunt than a realistic attempt to shape public policy. She may lacks the polish of most serious candidacies, but Barr's recent performance in a debate with leading Green candidate Jill Stein showed her firm handle on issues she calls common sense: help for small farmers, increasing taxes on the wealthy and forgiving billions of dollars of student loan debt.
"If you forgive that student loan under this crushing debt with no jobs to find, they'll take what money they have and get into housing start-ups," Barr contends. "The common sense is right there."
Barr's candidacy is on a roll with recent wins in Georgia, Oregon and South Dakota. A large victory in California on Tuesday could move her into striking distance of the Green nomination.
An appearance by the actress and comedian at a Southern California festival last month featuring a global vegan food court was met with modest attention. Always the entertainer, Barr even made a crack at the start of her remarks about the "millions" of people listening to her -- in fact there were only about 50. But that didn't stop Barr from giving a stump speech before a friendly audience that seemed more bemused than truly interested in hearing from a politician.
Barr also addressed the conflict within the Green Party on whether to vote for Obama or their eventual nominee at the risk of allowing Romney to gain with the split in liberal votes. She said it's fine for people to vote for Obama so long as they register Green. But she then questioned whether there's much of a difference between the two presumptive main-party nominees.
There's no such conflict for American Independent Party candidate Ed Noonan.
"Most people have just thrown up their hands in the air and say, no, we have to vote for the lesser of two evils," Noonan declared. "If you vote for the lesser of two evils, you will still get evil."
The computer store owner lives north of Sacramento and says today's American Independent Party is what the Republican Party used to be and is far more conservative than when George Wallace was its standard-bearer in 1968.
"We have a strong inkling that the Constitution matters, that everything we do should apply to the Constitution," he said.
Noonan's campaign is threadbare and wanting for recognition. He's only qualified for the California contest, because, he says, "you need people to get off their heinie" to collect the signatures needed to make the ballot in other states.
Nonetheless, Noonan, who has been unsuccessful in filing lawsuits questioning Obama's birthplace, sees it as his duty to run.
"There's not very many people in the American Independent Party that believe we have a chance," he said. "And I'm one of the very few that's willing to say, if not me, who?"
Socialist Stewart Alexander says he's carrying the political torch of the Occupy movement. Though he's Noonan's political opposite, the car salesman's message bemoaning the current political system is in some ways identical.
"We believe that working people should have a democratic process where they have a say in what takes place, not only in Washington, D.C., but also in the state of California," Alexander said over the weekend at a yard sale fundraiser in Los Angeles. "The corporate candidates are supported by the corporate media. And the corporations; they own both."
Alexander has already secured the Socialist Party's nomination but is hoping to gain a spot on the Peace and Freedom Party's ballot line in California. He says creating jobs is the top issue for his campaign, and he advocates an increase in personal and corporate taxes, as well as a major reduction in the size of the military to cover the cost.
He also says that the federal government should fully pay for the education of every American from kindergarten through graduate school. States with busted budgets would also get a bailout in a Socialist-led government.
Regardless of what happens Tuesday, Alexander says he will make the November ballot in at least a dozen states, perhaps more with write-in efforts. As for the critique that some conservatives have leveled against Obama, calling him a socialist, "he's very much a capitalist," Alexander declared. "Barack Obama is only a functionary for the capitalist ruling class. He is a phony socialist. I'm a real socialist."
Barr, Norton, Alexander and presumably most if not all of the other minor party candidates know they will not win in November. They've offered varying degrees of benchmarks as goals. Alexander, for instance, cited the 913,000 votes Eugene Debs had in 1920 as the most ever for a Socialist candidate and a total he'd like to eclipse. He also found hope in a late-2011 Pew survey of young adults more favorably disposed to socialism than against.
The idea of voting for someone for president who is not a Republican or Democrat isn't that farfetched -- nearly two million people did so in 2008. But 129 million voted for either Obama or Republican nominee John McCain.
"It's more Democratic to do it that way," University of California Riverside political science professor Shaun Bowler said when asked why third party nominees should be allowed. "There should be people out there who don't fit into Democratic or Republican [parties]."
Bowler likens the choice of presidential candidates to toothpaste.  There's lots of options, though most people ultimately tend to favor one or two brands. But for those who like the off-brand candidate, their choice is often well thought out and not some form of last-second voting-booth protest. He says some of these voters feel a vote for a major party candidate is a wasted vote, turning around the conundrum Barr expressed with her advice to potential Green voters.
And if that doesn't work for her, there's always humor.
"I'm the only serious comedian in this race," Barr deadpanned. "Obama tries to tell a joke but I think his timing is off. He's not that great of a joke teller. Hence I'm the most serious comedian in this race."