Peggy Noonan: When it comes to Trump, Americans remain as divided as ever
By Peggy Noonan, ,
Published March 12, 2018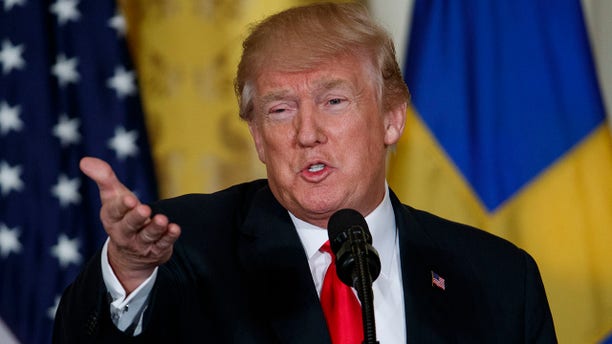 In just a few months, in June, it will be three years since Donald Trump announced for the presidency. It feels shorter ago and longer. I will never forget that day. I watched it live, at home, wondering where this circus act was going. But as soon as the speech was over the phone rang and it was my uncle—husky Brooklyn accent, U.S. Marine of the Korean era—who said, "So how do you like my guy?" There was silence. "He's—your guy?" "Yeah! Maybe he can do something." We no sooner hung up than my sister—working-class, Obama voter—called, and she too began without preamble: "I looooove him."
And so I was alerted early on to an epochal change in our national political life. My uncle and sister are not ideological, are skeptical of both parties, and tend to back the guy who seems most promising. They love America and wear it on their sleeves. They're patriots.
A great deal of embarrassed attention has been paid by the press as to why half the country in 2016 refused to do what it was supposed to do and reject Mr. Trump.
Granted: Mr. Trump didn't start the fire. A great deal had to go wrong before America put a man like him, a TV star/brander with no political experience and a sketchy history, in the presidency. The political class right and left, Dem and Rep, had to fail, and did, spectacularly, with the 2008 crash and two unwon wars. Their biggest sin the past few decades: The wealthiest and most powerful Americans, those who had most benefited from its system, peeled off from the less fortunate and made clear they were not especially concerned about their problems. Stupidly, and they are stupid, they didn't even fake a prudent interest. The disaffected noticed this lack of loyalty and decided to respond with a living insult named Donald Trump, whom they sent to Washington to contend with a corrupt establishment.
To continue reading Peggy Noonan on the Wall Street Journal click here. 
https://www.foxnews.com/opinion/peggy-noonan-when-it-comes-to-trump-americans-remain-as-divided-as-ever