New Mayor of San Juan Carmen Yulin: The Girl Who Triumphed Over the Hawk
By Susanne Ramírez de Arellano, ,
Published January 10, 2017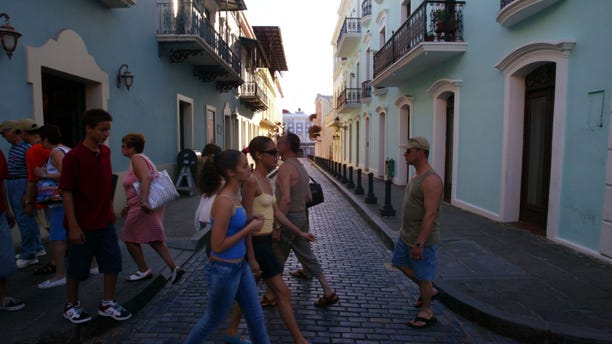 The most stunning upset of the Nov. 6 elections in Puerto Rico was not the defeat of the incumbent Gov. Luis Fortuño, but rather the David-slaying-Goliath victory of the PDP's Carmen Yulín over NPP's strongman, San Juan Mayor Jorge Santini.
"The girl triumphed over the hawk," stated San Juan's El Nuevo Día the day after Yulín's electoral coup.
The Sanjuaneros were in rehab of an abusive husband, who had us convinced that we were never going to get rid of him
A haughty caudillo known for his large entourage, bombastic style and gelled back hair, Santini ruled over the island's capital and largest city for 12 years. His claim to fame are the pharanoic style "obras" – such as The Natatorium and the San Juan Wildlife Museum, showcases of money not necessarily well spent, while the rest of the district suffered.
Yulín, soft-spoken and slight, began running for office seven months ago, when then PDP candidate for mayor of San Juan, Héctor Ferré, was forced to drop out after being arrested in a domestic dispute.
She billed herself "La Pitirre," or kingbird, a delicate yet ferocious bird that is symbolic of Puerto Rico.
As a warning to Santini, during her campaign Yulín constantly made reference to a famous island saying: "A cada guaraguao le llega su pitirre," (Every hawk has its pitirre.)
Santini, in turn, openly mocked her candidacy, scoffing at her gender, sure of his imminent victory. What he discounted was how worn down the residents of San Juan were of his prepotency.
"The Sanjuaneros were in rehab of an abusive husband, who had us convinced that we were never going to get rid of him, because he was the one and that was it," said Guanina, a poet and comedian from Teatro Breve in a recent skit called "Rehab and Crush."
"People just got tired of his arrogance, prepotency and his hautiness,"said Samuel Olivares Bonilla, a local fashion consultant.
"Yes, he constructed a lot, but these projects were mainly for tourism and the upper class, such as the Natatorium and the golf course. Who in the barrios and barriadas in San Juan would benefit from these?" he said.
Yulín didn't wage a conventional battle. Rather than play into Santini's hand, trading insult with injury, she ran on a platform of alliances, inclusion and a message of change.
Wearing a red bandana stamped with the emblem of La Pava, jeans and a simple blouse, she launched a grassroots campaign that connected to Sanjuaneros and interest groups on their level.
"I think that the humanitarian part of Carmen Yulín is what made people fall in love with her," said Loredana Hernández, a writer and editor for El Nuevo Día.
"I am not really into politics, but this is the first time as an adult that I have identified with a politician. I aspire to the great possibility that we can forget about parties and work toward a common goal for a better Puerto Rico. For me that is what the presence of Carmen Yulín means," she said.
This was reminiscent of two other historical PDP figures: Governor Luis Muñoz Marín and the indomitable alcaldesa of San Juan Dona Fela, the first woman mayor of a capital city in the Western Hemisphere. The woman who brought snow to the children of Puerto Rico.
Yulín especially reached out to the LGBT and women's groups, two constituencies that Santini had particularly alienated.
"That backing was very important. The retrograde and machista attitude of Santini had women and gays very angry," he said.
"When Yulín won, during her acceptance speech she brought out a special gift a group of women had given her when she decided to run, a fan that had belonged to Dona Fela, just as a runner would receive a baton from the runner in front," Olivares said.
Santini conceded defeat in a flood of tears. Yulín accepted wearing her signature red bandana, which has become a symbol for women, especially young women on the island. She was gifted with a Sato (mutt) puppy from Old San Juan, which she named Victoria.
There is a meme making the rounds on the Internet which shows Yulín at the head of her caravan, dressed in khaki's, a white short and her cell phone tucked in the waist band of her trousers. It reads "Mum's here."
The challenge will be how she will take San Juan into a new era and fulfill the promises she made to the many interest groups that delivered her triumph.
https://www.foxnews.com/opinion/new-mayor-of-san-juan-carmen-yulin-the-girl-who-triumphed-over-the-hawk