Mike Huckabee: We cannot abandon the heroes who helped us fight the War on Terror in Afghanistan and Iraq
By Mike Huckabee, ,
Published April 27, 2018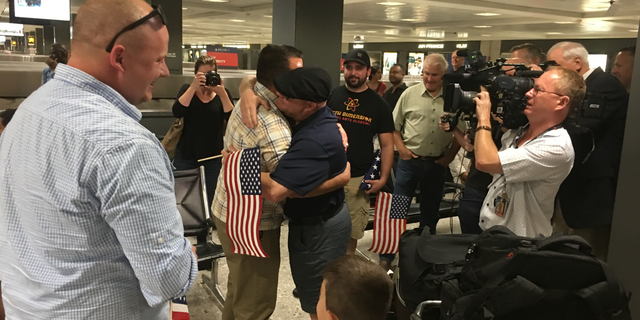 In 2007, then-Congressman Mike Pence said: "Protecting and assisting those who have helped the United States and coalition forces is a moral obligation of the American people." Vice President Pence was right.
President Trump's plans to secure the border and his tough stance on immigration are fulfilling his office's sacred responsibility to protect the homeland. However, we can't forget about those who shed their blood standing shoulder-to-shoulder with our brave men and women in uniform who have confronted true evil in Afghanistan and Iraq.
These Afghans and Iraqis now receive death threats from the Taliban and ISIS as they wait years for the special immigrant visas we promised them. Many saved American lives at great risk to their own. Others have had family members murdered simply to intimidate them from helping us.
Still, they stood next to us and protected our soldiers, sailors, Marines, airmen, diplomats and intelligence professionals. They believe in the hope and promise of America, and we cannot let them down.
Anyone willing to lay down his or her life for strangers from the other side of the world deserves a chance at the American Dream.
As a Christian, this issue is near to my heart. Anyone willing to lay down his or her life for strangers from the other side of the world deserves a chance at the American Dream.
As a Republican, it has pained me to see people who are trying to immigrate here legally be punished for following the rules. Add in the fact that they are hunted – just because of their affiliation with us – and this takes on a much more somber tone. Many have been ruthlessly killed for believing in us.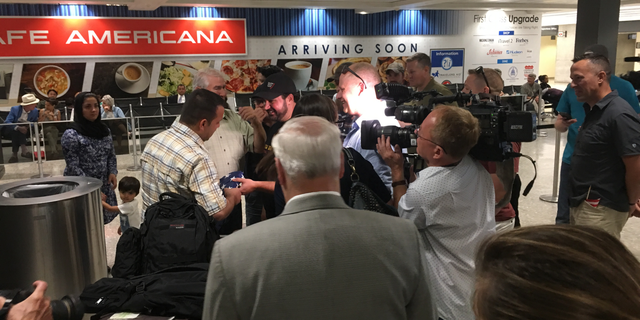 If we want to have an immigration system that works, we must both enforce our laws and reward people who follow them. With 10,000 Afghan combat translators who were promised special immigrant visas – and who have been fully vetted for years by the Department of Defense, the Department of State, the Intelligence Community, and the Department of Homeland Security – now is the time to send a message around the world that we don't leave our allies behind.
All five post-9/11 former secretaries of defense – Rumsfeld, Gates, Panetta, Hagel, and Carter – concur. Such unity in Washington is a rare thing. This is an issue that surpasses partisanship.
Ask any post-9/11 veteran what he or she thinks. Many have worked tirelessly even after they have taken off the uniform to complete the mission. They wait years, writing and calling Congress, the State Department, and America diplomatic facilities to check on the status of their friends and allies.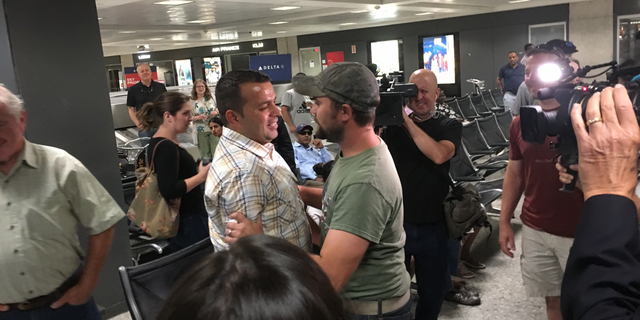 These U.S. veterans have had painful Skype conversations at all hours of the night (because of the time difference between the U.S. and Afghanistan and Iraq) offering as much hope as they can while trying to explain the bureaucratic delays that really do mean the difference between life and death.
Many members come to Congress wanting to make a positive difference. This is an issue where they can. Congress can ensure that enough visas are included in the National Defense Authorization Act for the 2019 fiscal year for those who aided our forces in the war on terrorism and who pass through rigorous screening.
Doing this can honor these brave men and women and highlight them as examples of what it means to be our partners. It can prove that "if you stand by us, we will stand by you."
Sadly, America has a reputation of forgetting about those who helped us. The stories about those left to our enemies in Korea and Vietnam still haunt service members from those eras.
It is no wonder that the Vietnam Veterans of America is a strong proponent to make sure that we as a country do not repeat the same mistakes of the past. The group's endorsement reads:
"Our founding principal is Never Again Will One Generation of Veterans Abandon Another, and we are proud to stand with you in support of conferring these brave individuals the title of 'honorary veterans.' Throughout the numerous operations of the War on Terror, interpreters risked their lives and the lives of their families to assist the United States in achieving the mission.
"During this time, they fought the same battles and suffered the same types of injuries as American service members. However, while our veterans receive world-class health care, these individuals have little to no access to care, and are left to defend themselves from the grips of the Taliban, ISIS, and other opposition forces due to their loyalty to the United States. Our government owes it to these brave men and women to assist them in finding safe haven, and that starts with recognizing their service to the United States as honorary veterans."
I urge my fellow Republicans, as well as Democrats, in the House and Senate to protect Afghans and Iraqis who helped U.S. forces by appropriating enough visas for all those who pass the full vetting process to have a chance … just a chance … at a better life here in America. They deserve it.
https://www.foxnews.com/opinion/mike-huckabee-we-cannot-abandon-the-heroes-who-helped-us-fight-the-war-on-terror-in-afghanistan-and-iraq