Let's make 'Mental Health First Aid' a mental illness game changer
By David Johnson, Lynn Jenkins, ,
Published May 07, 2015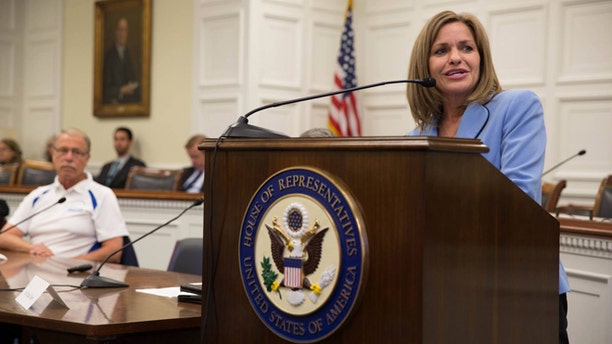 From time to time something triggers a nearly universal reaction across the country. Sadly, this collective experience is often prompted by a tragedy, one that induces a wave of gasps soon followed by the unanswerable question -- "Why?"
Whether it's the death of a universally beloved actor by suicide, or an act of horrific, seemingly arbitrary and unexplainable violence, all too often the national conversation evolves to include a discussion of mental illness.
Indeed, recent reports suggest that approximately one in four adults experience a diagnosable mental health disorder today. And sadly, in almost all acts of horrific mass violence over the past couple years from Newtown, to Tucson, to Aurora, mental illness has been a common denominator.
[pullquote]
By default, teachers, first responders, law enforcement officers, and other public servants, are more and more often on the front lines of dealing with persons living with mental illness. Until recently, these agencies had little or no training on how to adequately respond to mental health crises.
Fortunately, this is changing. They are increasingly working with behavioral health centers to better equip their personnel to fill this critically important role. Through an innovative program called Mental Health First Aid, they learn valuable lessons on how to work both compassionately and efficiently with those in need of mental health care.
Mental Health First Aid is an eight-hour course that uses an approach similar to first aid, teaching participants to identify, understand, and respond to early signs of mental illness.
We are proud that Lawrence, Kansas has positioned itself as a leader in mental health care.  From captains to cadets, the entire officer and civilian staff at the Lawrence Police Department has been trained in Mental Health First Aid.  However, it is vital that this training is also highlighted at our universities and that is why the campus police, the law school faculty and staff, business school student advisors, and residential advisors at KU have also all been trained.

Earlier this year, the U.S. House of Representatives passed the bipartisan Consolidated Appropriations Act, an omnibus spending bill that provides discretionary funding for the entire federal government.
Due to our requests and work to bring awareness to this issue the legislation contained $15 million that will be devoted to new mental health training programs like those administered by the Bert Nash Community Health Center in Lawrence and the Family Service & Guidance Center in Topeka.

Toward that end, we both spoke about this critically important program at a recent briefing in Washington, D.C.; one as the lead sponsor of the bipartisan Mental Health First Aid Act and someone who has been an advocate for mental health over the past decade, and the other as a mental health care professional and one of the first certified Mental Health First Aid trainers in the country.

Together we spoke of the many success stories generated by the mental health first aid course, and the urgent need to make it available throughout the country. Not only does the training lead to safer and healthier communities, but also to safer situations for those on the front lines.

There is still more work to be done with the bipartisan Mental Health First Aid Act – which currently has 83 cosponsors in the House – but we are glad that direct action has been taken this year.
Mental Health First Aid is and will continue to make a real difference in our community and we look forward to continuing our lead to ensure that everyone has access to mental health resources and that more communities have the knowledge and tools needed to help folks and prevent another senseless crisis.
https://www.foxnews.com/opinion/lets-make-mental-health-first-aid-a-mental-illness-game-changer