John Fund: NH Primary sets up House race that will make history
By John Fund, ,
Published September 12, 2018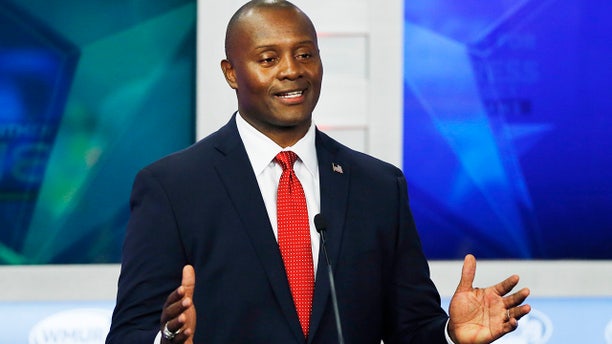 Every four years, New Hampshire plays an outsized role in politics because it holds the first-in-the-nation presidential primary. And in the presidential election it is a swing state, fiercely contested by Democratic and Republican presidential candidates.
Otherwise, the state's politics don't get much national attention. But New Hampshire was the only state holding a primary Tuesday and the results of intraparty contests for two U.S. House seats and the governorship have set up some interesting races for November.
The outcome of the midterm elections may provide valuable clues about to which party will have the advantage in the state the 2020 presidential race.
1st Congressional District
The 1st Congressional District is a classic swing seat, having bounced from one party to the other in the last four elections. In 2016, it was one of only two New England districts to vote for Donald Trump – but just barely.
This year the seat is open due to the retirement of Democratic Rep. Carol Shea-Porter, and gives Republicans one of their best chances to take a seat from the other party.
The winner of the five-candidate GOP primary for the 1st District seat is former police chief Eddie Edwards, an outspoken African-American conservative. Edwards had to win a bitter primary that often resembled a personal feud with state Sen.  Andy Sanborn, a conservative with a libertarian streak who was endorsed by Sen. Rand Paul, R-Ky.
Edwards is a U.S. Navy veteran who also served as the state liquor commission's chief law enforcement officer. He had the endorsement of President Trump's lawyer and former New York City Mayor Rudy Giuliani.
The race became so heated that at one point that Edwards walked off a debate stage rather than take a pledge to back Sanborn if Sanborn won the primary. But in the end, the voters seemed to view the back-and-forth insults as balancing out and opted for Edwards, the candidate with the closest ties to President Trump.
Edwards will now face Democrat Chris Pappas, a member of an old New Hampshire family, who won the Democratic primary.
Whoever is elected in November will make New Hampshire history. Edwards would be the first African-American member of Congress from the state. Pappas would be New Hampshire's first openly gay U.S. House member.
Pappas used his roots in the state to defeat Maura Sullivan, a former Obama administration official, in the Democratic primary. She won the endorsement of liberal women's groups and raised $1.8 million, but was then buffeted by charges of carpetbagging because she only moved recently to the state.
It turned out that 97 percent of the money Sullivan raised came from out-of-state. Then it was learned that last year she had apparently explored running for Congress in both Illinois and Virginia before finally deciding to move to New Hampshire.
Levi Sanders, the son of Vermont independent Sen. Bernie Sanders, ran on the same issues his father had raised in his unsuccessful Democratic presidential primary campaign against Hillary Clinton.
But the elder Sanders declined to formally endorse his son and the younger Sanders took heat for living more than 50 miles outside the district. He trailed badly in the 11-candidate Democratic primary for the House seat, with only about 2 percent of the vote.
Governor
In the race for governor, former state Sen. Molly Kelly easily defeated former Portsmouth Mayor Steve Marchand for the Democratic gubernatorial nomination, getting about twice as many votes as Marchand.
In the November general election Kelly will face popular Republican Gov. Chris Sununu, who had no primary opponent. Sununu – the son of former Gov. and White House Chief of Staff John Sununu – has a proven record of winning support from independent voters and is the early favorite in the race. Democrats nonetheless believe Sununu could be toppled this fall if a truly massive blue wave develops.
While in some Democratic primary contests around the country the candidate running farthest to the left as the anti-establishment insurgent came out on top, that didn't happen in the New Hampshire gubernatorial primary.
Kelly is a former four-term state senator who was endorsed by New Hampshire's two Democratic U.S. senators – Jeanne Shaheen and Maggie Hassan – and by Democratic U.S. Rep. Annie Kuster.
Kelly badly outspent Marchand and had the backing of the state's two largest teacher unions, Planned Parenthood and Emily's List, which supports pro-choice women candidates.
Marchand painted Kelly as a cautious member of the establishment. But in a state that has never swooned for flashy pols, Democratic voters decided they liked that.
2nd Congressional District
In New Hampshire's 2nd Congressional District, Democratic Rep. Kuster had no primary opponent. She seems to have a firm grip on the seat for the November election, even though Hillary Clinton only won in the district by two points in the 2016 presidential race.
Republican state House member Steven Negron defeated six other candidates to win the GOP nomination to challenge Kuster in November. The Air Force veteran, who later worked in the defense industry and then founded his own small business, campaigned in favor of gun rights and in opposition to illegal immigration.
https://www.foxnews.com/opinion/john-fund-nh-primary-sets-up-house-race-that-will-make-history