Center for American progress support comes from all corners, including yours
By Chris Walker, ,
Published May 07, 2015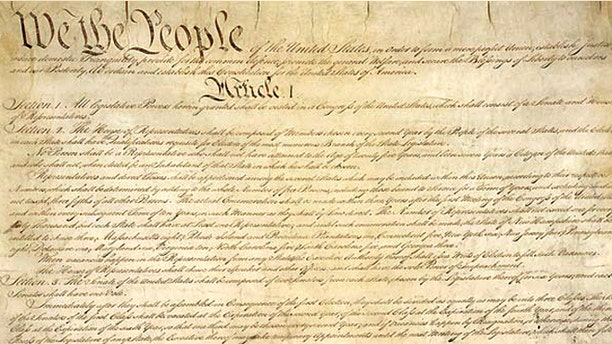 On Monday, The Center for American Progress is sponsored an event touching on the 2nd Amendment.  If you tuned in, you probably didn't notice much zeal for individual freedom or love of the 2nd Amendment.  The preview for the event stated it will "focus on the history of the amendment, from its beginning as a benign provision intended to calm the fears of the citizens of a new republic through the radicalization of the National Rifle Association."
Talk about revisionist history, but it's not surprising coming from one of the most powerful left-wing arms of advocacy in our country today.
[pullquote]
The Center for American Progress (CAP) and its corresponding advocacy arm, the Center for American Progress Action Fund (CAP Action), are two significant entities in the left-wing policy and message machine. Using the institutional front of CAP's "think tank" and CAP Action's blog ThinkProgress, CAP's directors and funders attempt to shift national policy debates leftward.
Intended to serve as a counterweight to the conservative Heritage Foundation, CAP was founded by former chief of staff to President Bill Clinton, John Podesta, to "provide long-term leadership and support to the progressive movement."  The interrelationship between CAP and the transition to President Obama's administration has been well-documented.  President Obama even thanked CAP for policy ideas and "giving me a lot of staff."
The center has served as a training ground for the president's staff with even his top advisor, Chief of Staff Denis McDonough having a stint at CAP on his resume. Founder Podesta now serves as a counselor to Obama, highlighting the awkward relationship between the donors he's courted and the public policy decisions they want from the president. POLITICO reported on this, saying:
ThinkProgress [… is] hardly just another media organization. […] Further, CAP Action Fund openly runs political advocacy campaigns, and plays a central role in the Democratic Party's infrastructure, and the new reporting staff down the hall isn't exactly walled off from that message machine, nor does it necessarily keep its distance from liberal groups organizing advocacy campaigns targeting conservatives.
CAP's policy positions of note include favor for increased taxes, a carbon tax on businesses, union-backed card checks, Obamacare, 2nd Amendment restrictions, late-term abortion, same-sex marriage, and anti-Israel rhetoric. In the recent Hobby Lobby Supreme Court decision, CAP declared that the principle of religious liberty is being used as a sword by a range of conservative groups currently engaged in an organized effort to discriminate and impose their doctrinal views on a pluralistic nation.
The level of influence CAP has is without dispute.  Podesta and his team have created a juggernaut of left-leaning policy and propaganda.  The liberal think tank has become a fundraising powerhouse that rakes in between $30 million and $40 million a year from donors, many of them corporate.
Donations to CAP from corporations include: AT&T, Bank of America, CitiGroup, Coca-Cola, CVS, Comcast NBC Universal, Facebook, Microsoft, PepsiCo, Time Warner, Toyota, Walmart and Visa.
Understanding CAP's connections to elected leaders, whether in the White House or in Congress, it would make sense for these companies to try to curry favor.  However, as conservatives, donations to groups like CAP and ThinkProgress amount to outright support for the policies they are trying to enact.
Does Coca-Cola support late-term abortions?  Does Bank of America want higher taxes on their customers?  Does Toyota think union-backed card check is a good thing for automobile production?  (One would think not since four out of their six domestic manufacturing facilities are based in right to work states.)
While we would like to think the answers to these questions is "no," the fact these companies feel the need to donate to think tanks that work day and night to enact these policies would suggest the answer is "yes."  What other conclusion are we left to draw?
We have a responsibility as customers to these companies to hold our dollars accountable.  If you like to shop at Walmart or you like to enjoy an ice-cold Coke every now and then, you might want to let them know you don't appreciate the money that you give to them when you're shopping go to support organizations like the Center for American Progress.
We have tremendous influence if we take the time to educate ourselves and act.
https://www.foxnews.com/opinion/center-for-american-progress-support-comes-from-all-corners-including-yours