Schiff, Swalwell forced to face the music for 'weaponizing' intel committee, Nunes says: 'You caused this'
Swalwell blamed McCarthy's rhetoric for fueling death threats against him
No member of Congress has done more to "weaponize" the House Intelligence Committee than Reps. Adam Schiff and Eric Swalwell, former chair Devin Nunes said Wednesday.
Nunes was responding to his former colleagues who claimed to have received death threats after Speaker Kevin McCarthy blocked their committee appointments this week.
"There are two people on the House Intelligence Committee that weaponized the House Intelligence Committee — there's Bull-Schiff and Swalwell," Nunes said in an interview on "The Story."
MCCARTHY CONFIRMS SCHIFF, SWALWELL, OMAR WILL LOSE COMMITTEE SEATS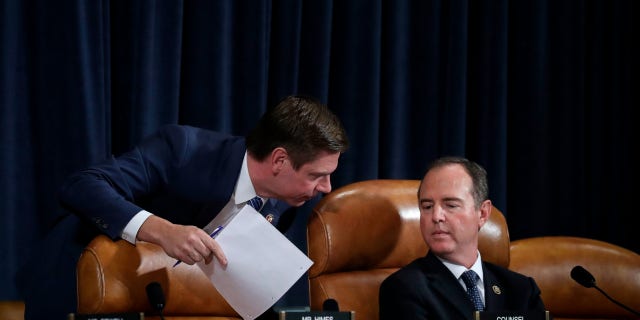 The Democratic lawmakers accused McCarthy of "political vengeance" Tuesday after he stripped them of their committee assignments, citing national security concerns and misuse of the panel.
Swalwell in turn blamed McCarthy's rhetoric for inspiring death threats against them, but Nunes said the lawmakers have only themselves to blame for turning the once bipartisan panel into a divisive political tool.
Nunes noted Schiff, ahead of the 2016 presidential election, was "running around the country" to convince everyone Trump was a Russian agent.
"So you know, time and time again, there hasn't been a day that's gone by that these guys haven't been out there with a crazy narrative that has weaponized the intelligence agencies across this country."
"I still get people that will come up to me and you can see because their eyes will go crossways and they'll start to spit like, 'You're just one of Putin's guys,'" Nunes said. "This happens to me all the time. This is because of Schiff and Swalwell."
"So the whole idea that you have a guy like Swalwell saying, 'Oh, he feels bad because now he's getting death threats'? Welcome to the club, my friend. Where the hell have you been? You're the one that caused this to happen to me and many of my colleagues over the last many years."
HOUSE SPEAKER MCCARTHY REJECTS JEFFRIES' DEMAND TO REAPPOINT SCHIFF, SWALWELL TO INTELLIGENCE COMMITTEE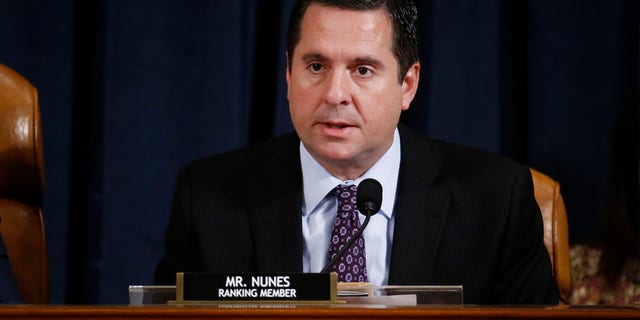 In a letter explaining his decision, McCarthy pointed to Swalwell's alleged prior relationship with suspected Chinese spy Christine Fang and Schiff's alleged propensity for lying as reasons for keeping them off the committee.
Nunes, who served as chairman of the committee at the time when Swalwell's questionable associations were revealed, said he allowed the lawmaker to remain on the panel because "back in those days, it was more bipartisan."
"You did try to work things out. You had to make sure that everything was working properly," he said. "Since that time, remember, this is a compounding of issues where the intelligence committee was weaponized."
CLICK HERE TO GET THE FOX NEWS APP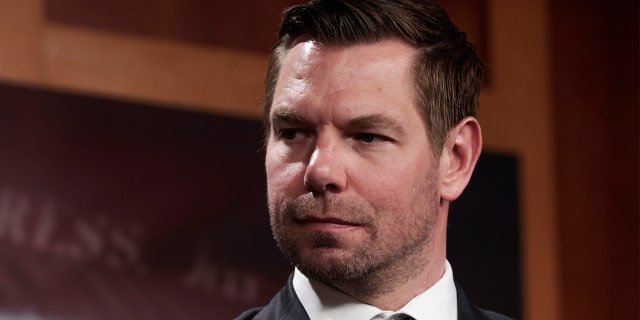 "When I was chairman… they went out and made up a phony memo to protect the corrupt cops at the DOJ and the FBI that ultimately we proved had connections to the Clinton campaign," Nunes, who now serves as CEO of Trump Media & Technology Group, continued. "We also went through the whole Ukraine impeachment hoax… If you go right before the 2020 election with the censorship by 51 former intelligence and military officials that guys like Adam Schiff and Swalwell were out in front of."